Published 10-30-18
Submitted by Benevity
Benevity, Inc., the global leader in corporate social responsibility (CSR) and employee engagement software, today announced that 212 companies—including Okta, Tiffany & Co., Rackspace® and Major League Baseball—have joined the growing Benevity client community since this time last year.  The businesses represent a wide range of industries and join a long list of iconic global brands who are already leveraging Benevity's holistic solution to run corporate social impact initiatives alongside employee-centred giving and volunteering.
Companies choose Benevity because of its user-centric design and scalable approach that brings much needed automation, efficiency and impact to the charitable landscape, while providing users with a simple way to support the causes that matter to them. Benevity makes it easier for companies to empower their employees and customers to give, volunteer and take positive action—and for charities to reach new donors and receive more of the resources they need.
"From day one, a genuine passion toward giving back has been embedded deep into our unique culture," said Allie Patterson, Community Affairs Specialist at Rackspace. "Today, Rackers are involved in everything from mentorship programs and food drives to rebuilding after natural disasters and raising money for colleagues' life emergencies. Our employees' commitment to make the world around them a better place is truly limitless—much like our employee-led giving and volunteering program, Rack Gives Back, and Benevity's technology used to power it."
Recently, Benevity launched its ground-breaking employee engagement module, Missions. Through Missions, companies are engaging their global workforce in positive actions, helping create unified, purpose-driven corporate cultures and harnessing the power of small contributions to increase their social impact.
"We are pleased to welcome a breadth of new clients to our growing community," said Bryan de Lottinville, Founder and CEO of Benevity. "There is tremendous power, culturally, societally and at the business impact level for companies to help people be their 'best selves' in their work and life. By engaging people around CSR in more personally meaningful ways, companies are truly reinventing what it means to be a force for good in today's world." 
Okta is an example of the growing trend. "We're constantly experimenting with new ways to engage our employees around their passion for doing good," said Anna Currin, Global Program Manager, Okta for Good. "Our programs can include everything from seeding charitable funds into the giving accounts of new hires, disaster relief efforts and bringing nonprofits into the office, to grassroots volunteering initiatives and passing out charitable gift cards at conferences. The best thing about partnering with Benevity is that we feel empowered to continuously imagine new ways of doing good in the world and then see it come to life time and time again."
About Benevity
Benevity, Inc., a certified B Corporation, is the global leader in corporate social responsibility and employee engagement software, including online giving, matching, volunteering and community investment. Many of the world's most iconic brands rely on Benevity's award-winning cloud solutions to power corporate "Goodness" programs that attract, retain and engage today's diverse workforce by connecting people to the causes that matter to them. With software that is available in 17 languages, to an employee base of 10 million users around the world, Benevity has processed over 2.5 billion dollars in donations and 15 million hours of volunteering time this year to almost 150,000 charities worldwide.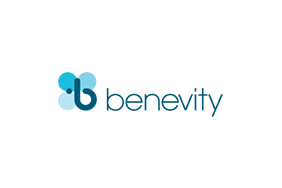 Benevity
Benevity
Benevity's microdonation software is the engine for socially responsible businesses to engage their customers, employees and others (such as their supply chain or advertisers) in optional charitable giving. Benevity lets companies embed user-directed, tax-receiptable donations and corporate matching programs into their existing transaction environments, using their own brands and systems. Benevity makes it easy for companies to build authentic and impactful cause marketing, workplace giving and other social responsibility initiatives that increase engagement, brand differentiation and return on investment, while tying directly to business activities that drive the company's bottom line. Benevity's goal is to help build user-driven giving opportunities into all types of existing online interactions to involve customers and employees in giving to causes they care about; building greater loyalty, differentiation and customer and employee stickiness. Benevity wants to help companies and their customers, employees and partners turn "feel good" into real good, and change the landscape of philanthropy in the process.
More from Benevity