Published 10-26-18
Submitted by Wells Fargo & Company
More than 40 percent of government officials say the lack of affordable homeownership is a national crisis, and 33 percent called affordability a serious challenge, according to a new survey from Wells Fargo and the Governing Institute.
The survey offers insight into affordable housing issues and provides suggestions from participants for combating the hurdles that are keeping many aspiring homeowners from achieving the goal of homeownership. Results of the survey are published in the recently released publication, "Solving the Home Affordability Crisis: A Guide for Policy Makers & Local Government Leaders," which is available at www.governing.com/homeownership. A video highlighting the results can be found at https://youtu.be/3QNFaelN2FA.
Commissioned by Wells Fargo, the survey was conducted by Governing Institute and queried more than 2,000 citizens as well as state, city and local government officials between March and April 2018. In addition, government officials were asked to provide suggestions of policies and initiatives that could help alleviate affordable housing issues in their communities that are barriers to homeownership. 
According to the survey:
59 percent of government officials say they are engaged in ongoing policies and processes that affect homeownership.

82 percent of citizens say that government should play some role in supporting homeownership.

Among citizens, the top preferences for government support include policies addressing neighborhood revitalization, improved transit options and smaller house construction.

Among state and local government officials, the top preferences for government support include policies that focus on developers and builders, such as incentivizing developers, requiring builders to allocate low-income housing and rezoning initiatives.

About 50 percent of citizens say housing affordability is either a crisis or a serious challenge.
"As an industry leader that is committed to advancing homeownership, Wells Fargo is interested in sparking dialogue and collaboration among housing influencers," said Joe Ohayon, head of state and local government relations at Wells Fargo. "The U.S. needs solutions that will help alleviate problems caused by the absence of affordable housing in communities across the country. Wells Fargo hopes this new guidebook will help bring together the housing industry, government officials and community leaders to address and develop solutions for the lack of affordable housing."
The publication notes that April 2018 marked the 74th consecutive month that the median home price in the U.S. has increased while the inventory of existing homes declined for 35 straight months.
"The ripple effects of the housing affordability crisis and its negative impacts on quality of life are being felt in communities across the U.S.," said Mark Funkhouser, publisher of Governing magazine. "Fortunately, public officials in state and local governments understand the scale of the problem and are engaged in a variety of innovative practices and policy experimentations to make their communities more inclusive and affordable for all."
Some recommendations highlighted in the publication:
Incentivize builders to construct new homes that people can afford. For example, the city of San Jose has adjusted fees for developers to a square-footage basis rather than per unit to encourage higher density housing units with reduced square footage. In the survey, 60 percent of citizens say they would support smaller house construction in their neighborhoods.

Address land scarcity. Cities lacking land for new construction can look to community land trusts — nonprofit, community-based organizations that purchase land to preserve affordable housing — to unlock local land supply.­­­­

Reinvest in first-time homebuyer programs. First-time homebuyer programs, especially those that include pre-purchase counseling, can improve mortgage literacy and empower buyers to improve their chances of qualifying for a mortgage.
Wells Fargo's NeighborhoodLIFT® program, in conjunction with NeighborWorks, provides downpayment assistance grants and homebuyer education to help low- and moderate-income homebuyers achieve homeownership.  More than 18,575 homeowners have been created nationwide by the program since 2012. The company launched yourFirst MortgageSM in 2016, a low downpayment loan program to help more first-time homebuyers and low- to moderate-income customers achieve homeownership. Buyers can put as little as 3 percent down and those who take HUD-approved homebuyer education or counseling can earn $750 toward closing costs.  As of August 2018, more than 50,000 households have used the yourFirst Mortgage product to finance their home purchase.
About Wells Fargo
Wells Fargo & Company (NYSE: WFC) is a diversified, community-based financial services company with $1.9 trillion in assets. Wells Fargo's vision is to satisfy our customers' financial needs and help them succeed financially. Founded in 1852 and headquartered in San Francisco, Wells Fargo provides banking, investment and mortgage products and services, as well as consumer and commercial finance, through 7,950 locations, 13,000 ATMs, the internet (wellsfargo.com) and mobile banking, and has offices in 37 countries and territories to support customers who conduct business in the global economy. With approximately 262,000 team members, Wells Fargo serves one in three households in the United States. Wells Fargo & Company was ranked No. 26 on Fortune's 2018 rankings of America's largest corporations. News, insights and perspectives from Wells Fargo are also available at Wells Fargo Stories.
Contact:
Veronica Clemons, 704-715-5145
veronica.c.clemons@wellsfargo.com
http://www.twitter.com/VClemonsWF
Erika Reynoso, 571-552-5949
Erika.m.reynoso@wellsfargo.com
http://www.twitter.com/erikamreynosoWF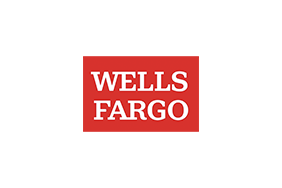 Wells Fargo & Company