Published 10-10-18
Submitted by Jackson Family Wines
Jackson Family Wines, a family-owned wine company known for its portfolio of premium wineries, announced today that it has received a 2018 Green Power Leadership Award from the U.S. Environmental Protection Agency (EPA). This is Jackson Family Wines' third Green Power Leadership Award since 2011. EPA's annual Green Power Leadership Awards recognize America's leading green power users for their commitment and contribution to helping advance the development of the nation's voluntary green power market. EPA presented Jackson Family Wines with an award for Direct Project Engagement at the 2018 Renewable Energy Markets Conference in Houston, Texas on October 10, 2018.
Jackson Family Wines was one of only five organizations nationwide to receive a Leadership Award for direct project engagement. The program recognizes EPA Green Power Partners that distinguish themselves through direct project engagement with on- and off-site projects using a variety of financing structures to access renewable energy certificate (REC)-based green power. Jackson Family Wines is currently generating more than 9 million kilowatt-hours (kWh) of green power annually from on-site solar energy systems. Overall, Jackson Family Wines is procuring almost 37 million kWh of green power annually, which is enough green power to meet 100 percent of its electricity use.
"My family and I are honored to have Jackson Family Wines receive this prestigious recognition from the EPA," said Katie Jackson, SVP of Sustainability and External Affairs. "Our ongoing investment in renewable energy is driven by my family's commitment to make high quality wines in the most responsible manner. Awards like these underscore the critical importance of green power across all business sectors and we are proud to be an industry leader in clean energy."
In addition, Jackson Family Wines ranks as No. 140 on EPA's 100% Green Power Users list, which highlights those EPA Green Power Partners using 100 percent renewable energy organization-wide annually as of July 2018. EPA updates its Top Partner Rankings quarterly at www.epa.gov/greenpower/green-power-partnership-top-partner-rankings.
Green power is zero-emissions electricity that is generated from environmentally preferable renewable resources, such as wind, solar, geothermal, biogas, biomass, and low-impact hydro. Using green power helps accelerate the development of those sources in the United States and advance the American green power market.
According to the EPA, Jackson Family Wines' current green power use of almost 37 million kWh is equivalent to the electricity use of more than 3,400 average American homes annually.
Since formalizing its sustainability program in 2008, Jackson Family Wines has minimized environmental impacts through land conservation, low impact farming and smart water use and innovative energy management. Today, Jackson Family Wines is the wine industry's largest generator of onsite solar energy with 7.1 MW of generation capacity across 12 wineries, offsetting 1,400 homes' worth of annual electricity use. In its commitment to further reduce its carbon footprint, Jackson Family Wines has established a goal to power 50% of all winemaking operations from onsite renewable energy and reduce greenhouse gas emissions intensity 25% by 2021. Additionally, the wine company uses 50% less water to make wines than the industry average, saving more than 28 million gallons of water each year.
About Jackson Family Wines
Jackson Family Wines is a leading family-owned wine company with a penchant for exploration and stewardship. Founder Jess Jackson placed his faith in farming and a meticulous expression of wine with his first landscape-changing vintage in 1982, an ethos that chairman and proprietor Barbara Banke, the Jackson family and the company's employees continue to uphold to this day. The family's collection of over 40 wineries and brands that span significant winegrowing regions across the globe, from California, Oregon, France and Italy in the northern hemisphere, to Australia, Chile and South Africa in the southern half of the globe. Artisan winemaking underscores a steadfast commitment to making exceptional wines in a sustainable manner. In each region, vineyard ownership remains key to consistent quality, conservation and stewardship for future generations and the communities around them. To learn more, please visit: www.jacksonfamilywines.com.
About EPA's Green Power Partnership
The Green Power Partnership is a voluntary program that helps increase green power use among U.S. organizations to advance the American market for green power and development of those sources as a way to reduce air pollution and other environmental impacts associated with electricity use. The Partnership currently has more than 1,600 Partners voluntarily using more than 50 billion kilowatt-hours of green power annually. Partners include a wide variety of leading organizations such as Fortune 500® companies; small and medium sized businesses; local, state, and federal governments; and colleges and universities. For additional information, please visit www.epa.gov/greenpower.
About the Green Power Leadership Awards
The U.S. Environmental Protection Agency (EPA) co-sponsors the annual Green Power Leadership Awards with the Center for Resource Solutions. EPA recognizes winners in the following awards categories: Green Power Partner of the Year; Sustained Excellence in Green Power; Direct Project Engagement; Excellence in Green Power Use; and Green Power Community of the Year. This program recognizes the exceptional achievement among EPA Green Power Partners who distinguish themselves through green power procurement, market leadership, overall green power strategy, and overall impact on the green power market. The ceremony takes place at the Renewable Energy Markets Conference. This year's 10 recipients are using more than 11.8 billion kWh of green power—enough to power almost 1.1 million average American homes for a year. For additional information please visit www.epa.gov/greenpower/green-power-leadership-awards.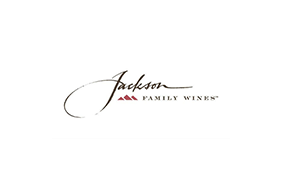 Jackson Family Wines
Jackson Family Wines
Jackson Family Wines is a premium portfolio of more than 40 wineries and estate vineyards across the globe. As a family business rooted in multi-generational winegrowing, we craft wines according to our values and make responsible decisions for the health of our lands and communities. Over the course of 2018, we will share monthly progress updates related to each of our 2021 sustainability goals. We'll explore key learnings, challenges and celebrate successes. We'll also highlight our partners - and the extended family of Jackson Family Wines employees - who are helping us create meaningful change in the wine industry. In sharing our progress, we hope to foster more transparency and a call to action on our journey to make the highest quality wines in the most responsible manner.
Read each of our sustainability progress updates here.
More from Jackson Family Wines