Published 09-24-18
Submitted by The Hershey Company
(GlobeNewswire) – The Hershey Company is launching The Heartwarming Project, an initiative dedicated to helping kids and families build meaningful social connections. The project, which builds on the power of the company's beloved brands to create connections, packages research, school programs and home activities geared toward creating more inclusive communities.

Meaningful connections and friendships are essential in today's complex world, and The Hershey Company believes the smallest heartwarming gestures - whether it's having dinner-time conversation with family, helping someone in need, or welcoming a new neighbor to the community – make a big difference in melting the distance between people.

"Building connections with those around us has never been more important for our children, and the future of our communities," said Todd Tillemans, President, U.S., The Hershey Company. "The Heartwarming Project is a testament to the unique role Hershey plays in our culture, and how we can bring people together."

To help build communities of empathy, inclusion, and kindness the company is collaborating with Boys & Girls Clubs of America, the Making Caring Common Project at the Harvard Graduate School of Education, and WE. The Heartwarming Project includes access to resources such as an online toolkit for families to get involved and learn about the power of heartwarming gestures, tips for building empathetic and resilient kids, and ways to join national campaigns for connection. Download tools and follow the power of connection at heartwarmingproject.com and via #TheHeartwarmingProject.

About The Hershey Company 
The Hershey Company, headquartered in Hershey, Pa., is an industry-leading snacks company known for bringing goodness to the world through its iconic brands, remarkable people and enduring commitment to help children succeed. Hershey has approximately 17,000 employees around the world who work every day to deliver delicious, quality products. The company has more than 80 brands around the world that drive more than $7.5 billion in annual revenues, including such iconic brand names as Hershey's, Reese's, Kit Kat, Jolly Rancher, Ice Breakers and SkinnyPop.

For more than 120 years, Hershey has been committed to operating fairly, ethically and sustainably. Hershey founder, Milton Hershey, created the Milton Hershey School in 1909 and since then the company has focused on helping children succeed. To learn more visit www.thehersheycompany.com.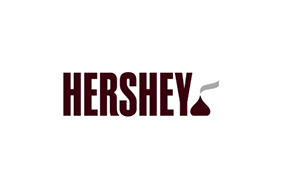 The Hershey Company
The Hershey Company
 An American multinational company and one of the largest chocolate manufacturers in the world.
More from The Hershey Company