Published 09-24-18
Submitted by Global Sustain Limited (Ltd.)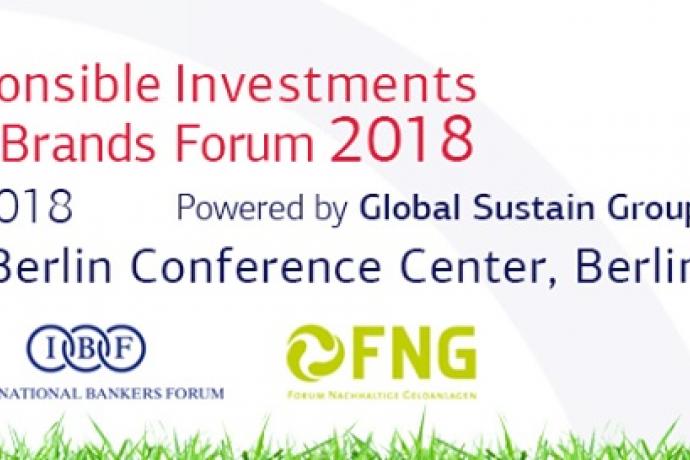 Global Sustain Group / Global Sustain GmbH (https://globalsustaingroup.com/) organizes for 3rd consecutive year in cooperation and partnership with Forum for Responsible Investment (FNG – the leading Association for ESG & Green Finance in Germany, Austria, Switzerland & Lichtenstein), Investment Bank Berlin (IBB) and International Bankers Forum (IBF---The German leading Banking & Finance Network) the 3rd ESG Responsible Investments, Green Finance & Brands Forum 2018 (http://sustainabilityforum.de/) in Berlin on 26.9.2018 at the Conference Center of Investment Bank Berlin, with the motto this year "ESG, from Niche to Mainstream?". A Forum that has been established as communication platform in the industry connecting ESG Investments, Green Finance & Banking with Sustainable Brands, bringing together senior speakers and attendees from above fields. Among speakers are executives and senior representatives from European Investment Bank, BP, Trucost (part of S&P Global), Arabesque Asset Management, German Council for Sustainable Development, Forum for Responsible Investment, Investment Bank Berlin and more.
The Forum is supported also communication wise by Handelsblatt Sustainable Investments Edition, Absolut Research, Business Wire and more. The ESG / SRI Market grows at a stable pace the last years and it is becoming gradually a trend. The Forum is a high level business dialogue on the actual ESG / SRI Market Trends and Investment Strategies, on the new Green Finance Initiatives such as the new EU Sustainable Finance Package, the TCFD and other Initiatives and Trends as well as the integration of ESG Metrics not only in the Investors & Asset Management Firms' Strategies but also in the Corporations' Strategy. The Forum will try also to give an answer to the main question. Is ESG going to swift from Niche to Mainstream?
Global Sustain Group is an international Consulting with 13+ years market presence (GRI Data Partner & PRI Signatory) and expertise in ESG Integration, Screening & Market Intelligence, Sustainability Reporting, Sustainability Compliance & Strategy, etc. Global Sustain is headquartered in London with companies in Berlin and in Athens, an office in Brussels and affiliates in New York and Nicosia. The company is also community driven with 400+ organizations as members, among others from the financial, banking and investment industries too.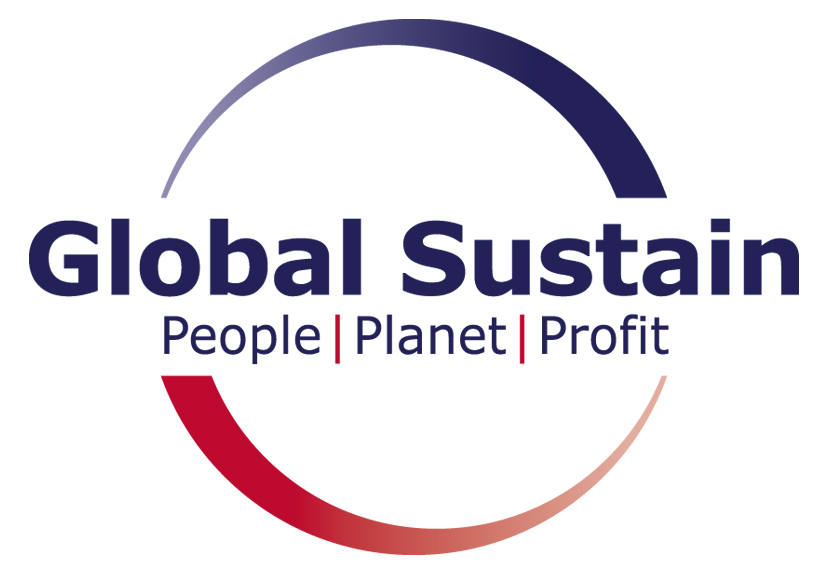 Global Sustain Limited (Ltd.)
Global Sustain Limited (Ltd.)
About Global Sustain
Founded in 2006, Global Sustain with offices in Athens, Berlin, Brussels, London, New York and Nicosia, creates awareness and inspires and supports companies and organisations to embody sustainability, through advisory, communications, networking and training, with a focus on the people-planet-profit philosophy. Its members include corporations, non-governmental and non-profit organisations, municipalities and local authorities, educational foundations, media, professional bodies, think tanks and other public or private entities. Global Sustain is a signatory to the Ten Principles of the UN Global Compact, to the Principles for Responsible Investment (PRI), a GRI Data Partner and Organisational Stakeholder (OS), an affiliated member of the Academy of Business in Society, Social Value International, Institute of Directors, CEO Clubs and EFQM. www.globalsustain.org / www.globalsustaingroup.com
More from Global Sustain Limited (Ltd.)