Athletes, chefs, and CEOs are among those speaking out on environmental, social, and political issues, prompting a 3BL Media Town Hall sponsored by MSL that will examine whether the Brands Taking Stands
TM
 phenomenon is a movement or a moment.
The Town Hall is one of dozens of sessions taking place during 
3BL Forum
, the annual gathering of purpose-driven companies, 
Oct. 23-25
 at MGM National Harbor in Washington, D.C. Save 25% by using the code 
RA2018VIP
 when you 
register
.
Among the 
topics
 to be addressed: 
Scaling Impact Through Partnerships and Your Supply Chain
The 'How' and 'Why' of Corporate Responses to Complex Social Impact Issues
Implications of AI, Blockchain and IoT for CR and Sustainability
Talent Pipeline for the Future Workforce
Silo-Busting: How Investor Relations, Marketing and HR Can Benefit from Your Corporate Responsibility Work
From Measurement to Meaning: Reporting, SDGs and What's Really Material
3BL Forum features an A-list of executive CR leadership from MSL; NPR; MSNBC; Mars Wrigley; UPS; MGM Resorts International; TD Bank Group; Nike; Aflac; DoSomething Strategic; APCO Worldwide; Solidia Technologies; GlobeScan; Univision Communications; New York Life Foundation; Nasdaq; State of Delaware; Tupperware; eBay; Cone Communications; GRI; WGL/Washington Gas; Timberland; Mosaic; UNDP Business Call to Action; Pirelli Tire North America; Waste Management; Silicon Valley Community Foundation; McCormick & Company; Great Lakes Advisors; Corporate Responsibility Miami; Realized Worth; among others.
Workshop, panel, and issue table descriptions; speaker bios; and registration information can be found on the 
3BL Forum
 web site. If you are active in the CR industry, or want to be, make plans now to attend this leading event for corporate responsibility and sustainability practitioners.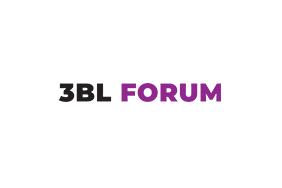 3BL Forum
3BL Forum
THE NEW YORK STAGE IS SET.
3BL Forum will continue its newly established tradition of bringing corporate leaders together on a fast-paced main stage, keenly focused on the 'why' and 'how' as business amplifies its leadership and elects to lead on environmental, social and governance issues.
Our main stage will feature legacy companies, sustainable businesses, NGOs and leading agencies. This 2-day conversation will be curated to bring forth new perspectives, nuances in thinking, candid insights, and revelations above and beyond the ordinary. 
3BL Forum is produced by 3BL Media, the world's leading communications partner for purpose-driven organizations.
More from 3BL Forum