Published 09-12-18
Submitted by 3Degrees

What
3Degrees will host a panel discussion on the revolutionary ways cities, public transportation agencies and private firms are working towards decarbonizing transportation and building sustainable communities.
Why
Climate initiatives across disparate industries have the ability to make a significant impact on improving quality of life for citizens and making a real impact towards decarbonizing transportation.  Guest panelists will offer unique perspectives on how their organizations are collaborating within their communities to tackle this complex challenge.
Who
Moderator:
Steve McDougal, CEO and Co-Founder, 3Degrees
Panelists:
Sam Arons, Director of Sustainability, Lyft
Holly Gordon, Sustainability Group Manager, BART
Ted Wheeler, Mayor, City of Portland
When
Thursday, September 13, 2018
4:00-5:00 pm, panel
Happy hour immediately following, 5:00-6:30 pm
Where
Galvanize (panel is downstairs in Speakeasy room)
44 Tehama St
San Francisco, CA 94105
###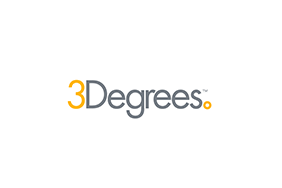 3Degrees
3Degrees
3Degrees exists for one simple reason - to make it possible for businesses and their customers to take urgent action on climate change. As a certified B Corporation, we provide renewable energy and emission reduction solutions to global Fortune 500 companies, utilities and other organizations that want to join the fight against climate change. The 3Degrees team has deep expertise in sustainability consulting, environmental markets, renewable energy and carbon project development, and utility renewable energy programs. Together with our customers, 3Degrees helps develop and implement creative solutions that ensure environmental integrity and make good business sense.
Since 2002, 3Degrees has worked with over 400 clients in 60 countries and has been widely recognized for our industry leadership and award-winning programs for clients. The company is headquartered in San Francisco, with offices in Portland, Oregon, Seattle, Washington and Richmond, Virginia. Learn more at 3degreesinc.com.
More from 3Degrees