Published 09-11-18
Submitted by Common Impact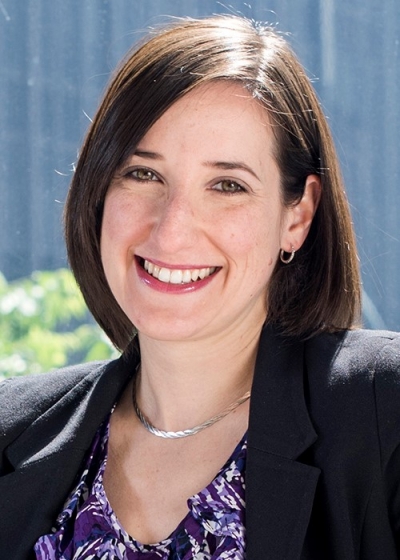 Common Impact, a nonprofit recognized as a national leader in skills-based volunteerism, is expanding its leadership team with the appointment of Tara Cardone as Chief Operating Officer (COO). Tara will be a key partner to Common Impact's leadership team and Board of Directors as the organization shepherds in the next phase of growth in corporate skills-based volunteerism.  This growth will help the organization meet increasing corporate and nonprofit demand for effective skilled volunteer and employee engagement solutions that deliver on business and community goals.
COO Tara Cardone joins Common Impact from JPMorgan Chase, where she served as Head of Employee Engagement & Volunteerism. She started her career at JPMorgan Chase in 1999 as part of a leadership development program and served in a variety of positions in both Human Resources and Corporate Responsibility. In her last role, Tara was responsible for developing, expanding and implementing programs that engaged more than 55,000 global employees in community service experiences that demonstrated the firm's social responsibility commitments as well as helped employees develop leadership skills. Tara developed JPMorgan Chase's first global skilled volunteer program, the Field Service Corps, a program in which employees from around the world work on financial projects with local nonprofit organizations for a full-time, three-week period. She has experience building a range of skills-based volunteer programs that leverage the talents of employees to create inclusive economic growth in global communities.
"We are thrilled to welcome such an accomplished socially responsible business leader like Tara at this moment of growth for Common Impact.  Her work at JPMorgan Chase showcases some of the most innovative and effective models for using skills-based volunteerism to amplify the impact of social sector," said Danielle Holly, CEO of Common Impact. "Tara will bring critical industry expertise to Common Impact's expanding work to strengthen the private sector's role in disaster preparedness, resilience and recovery."
Tara was also responsible for managing JPMorgan Chase's workplace giving and disaster relief grant program and served as Chairwoman for the Points of Light Corporate Service Council Disaster Relief Working Group. Her experience in disaster relief efforts will support Common Impact's development of new models of skilled volunteerism to address community resiliency and disaster preparedness, response and recovery challenges. As many communities face the increasing threat of natural and man-made disasters, Common Impact will work with nonprofit and corporate partners to design community resiliency solutions that leverage employee talents as a key lever such as technology platforms to assist with supply distribution, nonprofit business continuity planning or longer-term community
re-building efforts.
"Tara has been a trusted partner to Points of Light for many years and is a well-respected leader in the field of disaster relief volunteer engagement," said Natalye Paquin, President and CEO of Points of Light. "We know volunteer engagement in times of disaster is a priority for the nonprofit sector and we are excited about the promise skills-based volunteerism holds for community resilience and recovery."
Tara served as a Trustee on the Board of Coney Island Prep from its founding in 2008 until 2017. The first charter school in south Brooklyn, Tara helped grow Coney Island Prep from its inaugural class of 90 fifth graders to a K-12 school serving over 1,000 students in three buildings across South Brooklyn. Eight years later, those original fifth graders graduated from high school with a 100% college acceptance rate, outperforming the neighborhood averages.
Tara will be based in Common Impact's headquarters in Brooklyn, New York. A life-long New Yorker, Tara earned her BA at Fordham University and her MPA at New York University's Wagner Graduate School of Public Service.
About Common Impact
Common Impact is a national nonprofit that works to build a society in which individuals and businesses invest their unique talents towards a shared purpose: strengthening the local communities in which we live and work. Founded in 2000, Common Impact has partnered with Fortune 500 companies and hundreds of the country's leading nonprofit organizations to create this transformational change through skills-based volunteering. Learn more about Common Impact's services, impact, and clients."‹
Contact
Krista Van Tassel
kvantassel@commonimpact.org
415-676-743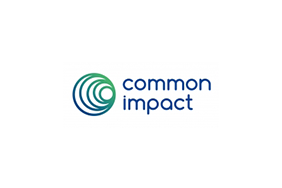 Common Impact
Common Impact
Common Impact is a nationally-recognized nonprofit that works to build a society in which individuals and businesses invest their unique talents toward a shared purpose: strengthening the local communities in which we live and work.
Common Impact breaks down barriers that exist between sectors and industries to create meaningful partnerships between companies, social sector organizations and the people that drive them.  The common purpose of these connections:  to deliver business value to each partner through innovations in community engagement, and to address deeply rooted and complex social challenges.
With a deep understanding of both mission-focused and business goals, Common Impact enables growing nonprofits to achieve even greater results in our communities; while simultaneously engaging corporate employees in dynamic and challenging opportunities that develop their skills and unlock successful, purpose-driven careers.
Since 2000, Common Impact has partnered with Fortune 500 companies and hundreds of the country's leading nonprofit organizations to create this transformational change. Learn more about Common Impact
More from Common Impact