Published 09-10-18
Submitted by The Walt Disney Company
 In January of this year, Disney Chairman and CEO Bob Iger announced an initial $50 million investment in a new and ongoing education initiative aimed specifically at The Walt Disney Company's hourly workforce. "I have always believed that education is the key to opportunity," he said. "It opens doors and creates new possibilities."
For more than 80,000 hourly Cast Members and employees of The Walt Disney Company in the U.S., those doors unlock now with the launch of Disney Aspire, a groundbreaking education program for hourly employees in the United States. "I am incredibly proud that Disney is embarking on this historic launch," said Jayne Parker, senior executive vice president & chief HR officer for The Walt Disney Company.
The program will cover 100 percent of tuition upfront and reimburse the costs of tuition and required books and fees. Disney Aspire is designed for working adults and offers Cast Members and employees maximum choice and flexibility with their studies, regardless of whether the program and classes they choose are tied to their current role at Disney.
Disney has partnered with Guild Education, a market leader in providing higher education opportunities to working adults. Through this partnership with Guild, an educational platform and a network of schools will be available that offer a wide array of disciplines and diplomas—including college and master's degrees, high school equivalency, English-language learning, vocational training and more. Working adults face unique circumstances that come with balancing school, life and work. These partner institutions offer multiple starts a year to accommodate the need for flexible schedules and cultivate an environment that supports the non-traditional student.
"At The Walt Disney Company, we strive to empower and support employees in their professional and personal lives. We are constantly looking at ways to help people realize their ambitions and fulfill their dreams, this program is the latest in that effort," said Parker.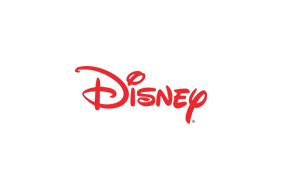 The Walt Disney Company
The Walt Disney Company
The Walt Disney Company, together with its subsidiaries and affiliates, is a leading diversified international entertainment and media enterprise with five business segments: media networks, parks and resorts, studio entertainment, consumer products and interactive media. Being a good corporate citizen is a time-honored Disney tradition. Through contributions, collaborations with local organizations, in-kind gifts and volunteering, Disney helps to brighten the lives of kids and families in need and strengthen communities around the world. In 2013, the Company donated more than $370 million in cash, in-kind support and products, and Disney VoluntEARS gave over 667,000 hours of service. For more information visit, thewaltdisneycompany.com/citizenship.
More from The Walt Disney Company