Published 08-30-18
Submitted by Reef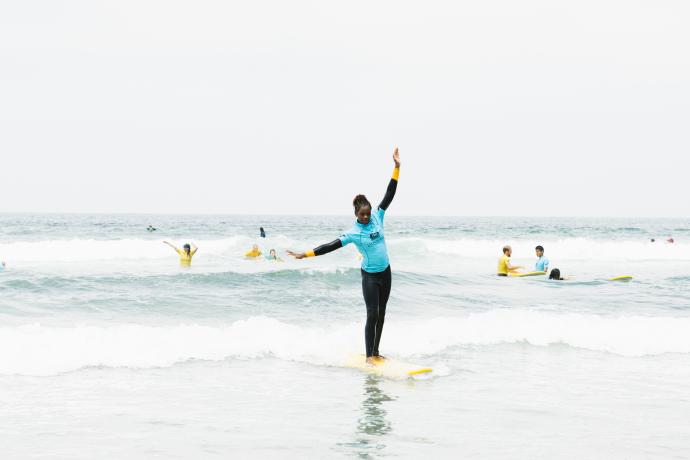 Click here to watch video
To ring in National Beach Day, REEF, the industry leader in beach footwear and apparel, announced the premiere of "First Beach," a new docu-short featuring non-profit organization Urban Surf 4 Kids. The film takes viewers behind-the-scenes and features the raw emotions of ten children living within the foster care system as they experience the beach for the first time. 
On July 26, REEF and Urban Surf 4 Kids – a unique grassroots organization that provides mentoring and water therapy activities to children who are at-risk or within group homes – hosted ten foster youth from Arizona with a beach day and surfing lesson at La Jolla Shores in San Diego. In their first-ever ocean visit, the kids spent all weekend experiencing the various beaches of sunny San Diego and meeting and surfing with REEF ambassadors, including surfer Mike Lay. 
This is the third year REEF has partnered with Urban Surf 4 Kids and the first year the two partners joined forces to facilitate a "First Beach" trip. REEF's brand purpose –to unite the world around the fun, freedom and spirit of the beach– was a natural fit for Urban Surf 4 Kids' mission of using the ocean and water sports as a catalyst to empower young people.
"We are honored to partner with a unique organization like Urban Surf 4 Kids to bring the incomparable spirit and restorative quality of the beach to young people, who otherwise wouldn't have this experience," said Mike Matey, REEF VP of Marketing. "The beach is so ingrained in our culture here at REEF and we are thrilled we were able to seed that love and passion to this inspiring group of young people." 
Foster youth are wards of the state and because of this status, youth in group homes are legally unable to enter the ocean and to enjoy the beach freely. With the support of REEF and other sponsors, Urban Surf 4 Kids can assume the liability and cover the special insurance that provides the opportunity for disadvantaged youth to experience the joy and freedom of the beach.
"The love grown and sustained in this therapeutic home of ours – the ocean – grew into our passion and mission to search for others in need of a place to call home," said Craig Jenkins, Urban Surf 4 Kids San Diego Chapter President. "This project has allowed youth who have never even seen the beach before to experience it to its fullest. Worlds were expanded just a little wider, past dreams became a reality, and new ones were born." 
How To Help: The team at Urban Surf 4 Kids hopes to continue to expand its reach and grow its impact on even more foster youth.  In order to continue their mission, they are looking to align with corporate sponsors who share the same passion for the ocean and at-risk and foster youth.  They also encourage individuals who want to play a vital role in the Urban Surf 4 Kids Ohana, to check out their brand new recurring giving campaign called "The Tribe".  Please check out their website for events and volunteer opportunities: www.urbansurf4kids.org 
Additionally, REEF announces its third collection of the REEF Experience Tees– available for purchase now on Reef.com. These tees feature photography from surf ambassador Mike Lay, REEF has donated $1 for each t-shirt made through Summer 2018 to Urban Surf 4 Kids 
ABOUT REEF®
REEF is the global footwear and apparel brand that encourages people everywhere to Beach Freely. United by the spirit of the beach since 1984, REEF designs innovative and comfort-driven products to celebrate the freedom and fun of the beach lifestyle. 
REEF® and Reef Beach Freely™ are trademarks of South Cone, Inc.
ABOUT URBAN SURF 4 KIDS
Urban Surf 4 Kids (US4K) is a unique outreach organization that works to empower foster and at-risk youth through surf therapy and community service based mentoring programs. Using water sports as a catalyst, US4K teaches kids how to first have fun, and then give back to their communities and neighborhoods through local service projects.
PRESS INQUIRIES:
For REEF, please contact:
Natania Reed, natania@praytellstrategy.com
Jenna Dower, Jenna_Dower@vfc.com
For Urban Surf 4 Kids, please contact:
Saya Nodera, Saya@us4k.org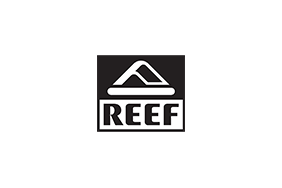 Reef
Reef
Reef is the global surf lifestyle leader that lives by the "Just Passing Through" mentality of adventure and travel. Reef draws on the spirit of the globe-trotter and adventure seeker to offer casual lifestyle footwear for men and women, as well as apparel for men that combine function and fashion for life on the road. Using technology and a host of eco-based materials, Reef continually delivers instant comfort, style, and versatility for the surf lifestyle and outdoor-minded consumer.
More from Reef