Published 07-24-18
Submitted by The Consumer Goods Forum
The Consumer Goods Forum is pleased to announce the launch of the 2018 Health & Wellness Survey. An important component of the Health & Wellness initiative's five-year plan, the annual survey has become a key tool for FMCG companies to highlight their positive actions and to share their stories on how they are addressing the growing consumer demand for products and services that will help them lead fuller, healthier, longer and happier lives. And, as the five-year plan draws to completion, this is an opportunity for consumer goods companies to report on their efforts to empower consumers globally. The survey is developed in conjunction with Deloitte.
The CGF asks all consumer goods retailers and manufacturers to participate and complete those questions that are relevant to their businesses, while service provider companies are also strongly encouraged to get involved on questions related to employee health and wellbeing. The Health & Wellness team remain available should participants have any questions or need help to complete the Survey (hw@theconsumergoodsforum.com).
Over the last few years, the annual survey has highlighted the positive progress being made by the industry:
Over the last two years, 200,000 products have been reformulated to reduce amount of ingredients like sugar, salt and parabens;

Last year, 85% of consumer goods companies said they have formed partnerships with community stakeholders;

In 2017, over 1.6 million employees participated in health and wellness programmes; and

Also in 2017, 58% said they have participated in food bank programmes, distributing 180 million meals and donating over 77,400 tonnes of food.
However, results also show that there is still much work to do, especially in implementing the CGF's Health & Wellness Resolutions and Commitments. The CGF believes it's in the industry's best interests to participate in the survey and ensure a complete picture of where the consumer goods industry stands today. Only by collectively reporting on progress can a clear industry picture be presented and our work to support healthier diets and lifestyles highlighted.
If your company wants to be publicly acknowledged as being part of the solution, complete the simple survey before the September 2018 deadline.
Learn more about last year's results via the Progress Report results video, developed with the support of Deloitte. 
-- Ends --
For more information on The Consumer Goods Forum, please visit: 
www.theconsumergoodsforum.com.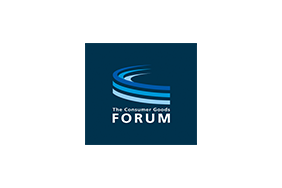 The Consumer Goods Forum
The Consumer Goods Forum
The Consumer Goods Forum ("CGF") is a global, parity-based industry network that is driven by its members to encourage the global adoption of practices and standards that serves the consumer goods industry worldwide. It brings together the CEOs and senior management of some 400 retailers, manufacturers, service providers, and other stakeholders across 70 countries, and it reflects the diversity of the industry in geography, size, product category and format. Its member companies have combined sales of EUR 3.5 trillion and directly employ nearly 10 million people, with a further 90 million related jobs estimated along the value chain. It is governed by its Board of Directors, which comprises more than 50 manufacturer and retailer CEOs. For more, please visit: www.theconsumergoodsforum.com.
Join our global community to stay abreast of the latest news on how the consumer goods industry is working together efficiently for positive change and building better lives through better business: Twitter, LinkedIn, YouTube.
Contact:
Lee Green
Director, Communications
+33 1 82 00 95 70
Louise Chester
Communications Officer
+33 1 82 00 95 91
More from The Consumer Goods Forum