Published 06-28-18
Submitted by Solight Design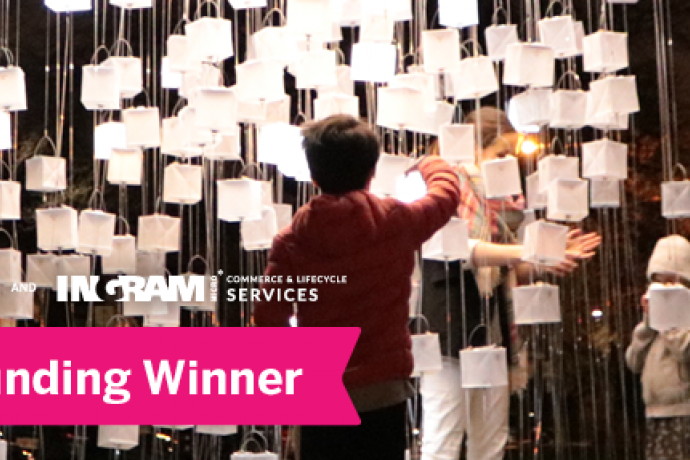 Click here to watch video
After her son was diagnosed with asthma, Alice Chun, CEO and Co-Founder of Studio Unite, was inspired to use solar energy as a way to reduce pollution and improve the environment. Since then, Chun and the team at Studio Unite have been using the power of the sun to bring light to those who need it most.
Enter the SolarPuff™
When the Haiti earthquake hit in 2010, Chun, who was teaching an architecture studio at Columbia University, decided to share her solar energy and materials research with her students. That's when she realized that affordable solar energy could have an even bigger impact around the world.
"Haiti was really a microcosm of what was happening in the rest of the world," explained Chun. "Only 12 percent of the country was electrified, most people were living on a few dollars a day and having to spend 30 percent of their income on kerosene, which is a lot of money considering they could use that money on food, clothing or education for their kids."
Wanting to help, Chun and her students began focusing their research on solar lanterns, but were unimpressed with what they found on the market. "They weren't good — they were big and bulky and they were plastic," explained Chun. "They were also extremely toxic if you try to recycle them."
So they took matters into their own hands and created their own version. "We designed something that was self-inflating," recalled Chun. "It took many, many prototypes but then we came up with the SolarPuff."
The lantern, which is made out of PVC-free, recyclable PET material, is a 4.3" cube that folds flat to a mere .25" thick and is completely waterproof. Set it in the sun for 8 hours and it will provide up to 8-12 hours of light  It also features three light settings — low, high and blinking from 10 bright white and warm white LEDs
Chun then created Studio Unite, a non-profit dedicated to creating innovative solutions for sustainable living in poor and vulnerable communities around the world. To get the SolarPuff manufactured and in the hands of those who needed it most, Chun also created the for-profit company Solight. 
"I started a for-profit so that I could get it [SolarPuff] manufactured and now we give back to the non-profit," explained Chun. "The non-profit, Studio Unite, is our partner — they distribute the lights and work with other NGOs to get the light in regions where there's no electricity."
Today, the SolarPuff is a bright spot for people around the globe. The packable lantern is not only self-inflating and buoyant, it's reducing pollution and bringing 10 million rays of light to people impacted by poverty and natural disasters.
**** 
Studio Unite is a 501(c)3 registered tax-exempt charitable organization in the state of New York whose purpose is to develop sustainable design solutions for dwelling, education, and the environment in order to improve social, economic and ecological conditions for vulnerable communities around the world.

Solight Design
Solight Design
Solight Design Inc. designs and manufactures solar products for humanity.
More from Solight Design