Published 06-15-18
Submitted by The Consumer Goods Forum
ILO Director-General Guy Ryder has urged global business leaders to work together with the United Nations to build a future of work that is equitable and harnesses technology to enhance people's lives, especially those who are trapped in forced labour.
Speaking to over a 1,000 CEOs at The Consumer Goods Forum's annual Global Summit in Singapore, Ryder said that "A major transformation of the workforce lies ahead of us. We can design the future of work we want, but there is general concern about what the future will bring. We should give people greater confidence in the future through good business conduct and public policies."
The remarks come just after the release of a global call to action, affirming business' commitment to strive to eradicate forced labour from global supply chains and not to tolerate forced labour within their operations. The call to action to end forced and unethical recruitment practices issued by The Consumer Goods Forum (CGF), in alignment with the ILO and IOM, will raise awareness and help drive responsible business practices.
"Businesses have a central role to play in fighting the global scourge of forced labour. It is not just the right thing to do, it makes economic sense too. Value chains that are free of forced labour are much more productive and sustainable than those that cut costs and whose workers toil in conditions akin to slavery", Ryder added, as he called on CGF members to implement the Priority Industry Principles on Forced Labour.
Leading into the Summit, the ILO launched a new Business Network on Forced Labour that will help enterprises make progress on the elimination of forced labour and trafficking. The Forced Labour Network will contribute to Alliance 8.7, a global partnership to achieve Sustainable Development Goal Target 8.7, which calls for the elimination of child labour by 2025 and forced labour, modern slavery and human trafficking by 2030.
Governments must also adhere to international conventions and introduce effective policies to combat forced labour. The 50forFreedom campaign supports governmental efforts to ratify the Forced Labour Protocol adopted by an overwhelming majority by the International Labour Conference in 2014. The Protocol, reinforces the international legal framework for combating all forms of forced labour, including trafficking in persons, and calls on ratifying States to take measures to prevent forced labour, protect victims and ensure their access to remedies and compensation.
During the ILO's recent International Labour Conference, Thailand ratified the ILO Forced Labour Protocol thereby becoming the 24th country worldwide and the first in Asia to ratify the instrument. 
Further information
www.ilo.org/fl-businessnetwork
Media contacts
International Labour Organization: Please contact the ILO Department of Communication and Public Information at +4122/799-7912, newsroom@ilo.org
The Consumer Goods Forum: Lee Green, Director, Communications at l.green@theconsumergoodsforum.com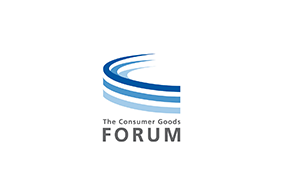 The Consumer Goods Forum
The Consumer Goods Forum
The Consumer Goods Forum ("CGF") is a global, parity-based industry network that is driven by its members to encourage the global adoption of practices and standards that serves the consumer goods industry worldwide. It brings together the CEOs and senior management of some 400 retailers, manufacturers, service providers, and other stakeholders across 70 countries, and it reflects the diversity of the industry in geography, size, product category and format. Its member companies have combined sales of EUR 3.5 trillion and directly employ nearly 10 million people, with a further 90 million related jobs estimated along the value chain. It is governed by its Board of Directors, which comprises more than 50 manufacturer and retailer CEOs. For more, please visit: www.theconsumergoodsforum.com.
Join our global community to stay abreast of the latest news on how the consumer goods industry is working together efficiently for positive change and building better lives through better business: Twitter, LinkedIn, YouTube.
Contact:
Lee Green
Director, Communications
+33 1 82 00 95 70
Louise Chester
Communications Officer
+33 1 82 00 95 91
More from The Consumer Goods Forum