Published 06-14-18
Submitted by Global Communities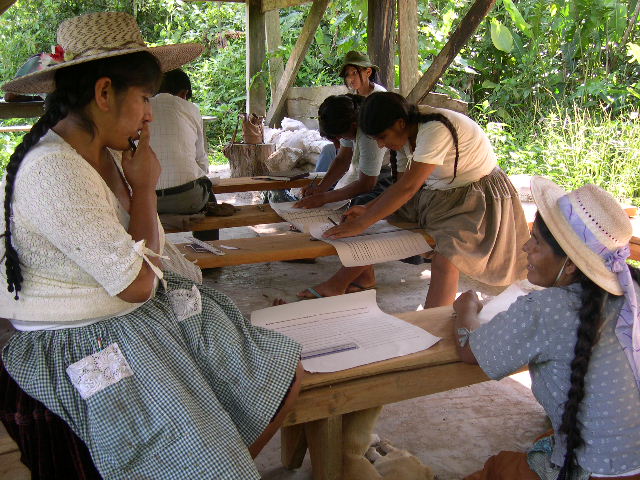 Competing for greater market share while employing sound environmental and social practices requires that corporations design and execute comprehensive and integrated external stakeholder strategies.  The degree to which a company incorporates stakeholder contributions into its business decision-making process can greatly improve its competitive advantage.   
Scholars and practitioners agree that traditional Corporate Social Responsibility (CSR) as a public affairs tool is inadequate, having produced limited results to date. According to Harvard Business School economists and business strategists, Michael Porter and Mark Kramer, traditional CSR initiatives are "a hodgepodge of uncoordinated [activities] disconnected from the company's strategy that neither make a meaningful social impact nor strengthen the firm's long-term competitiveness".[1] Likewise, John Brown and Robin Nuttal from McKinsey explain that "[in] a majority of cases, CSR has failed to fulfill its core purpose--to build stronger relationships with the external world[2]."   Brown and Nuttal go on to suggest that companies must deeply integrate external engagement in their strategies and operations at all levels.
A New Approach to Supply Chain Sustainability and Community Resilience
Multinational companies often take a risk-based approach to designing and implementing responsible sourcing (RS) strategies, with the goal of minimizing threats to operational efficiency and overall reputation. Many RS efforts concentrate on: managing supplier relations and performance; creating sustainable products; enhancing supply chain efficiency; improving governance; and creating shared value for society and local communities.  However, many companies fail to create transformative change in vulnerable sourcing markets with deficient social and environmental standards.  
While risk management is needed to support a sustainable supply chain, it must also incorporate the following:
1.      Host community voice
Consumer insights can inform product development, lead innovative solutions, and improve products and service.  The same concept pertains to sourcing operations and social responsibility initiatives.  Companies must engage a diverse pool of stakeholders[3], including local residents and grassroots organizations—which have too often been an afterthought. 
For example, residents of Plachimada, a small village in Kerala, India, linked the persistent drought that dried up their water supply to a Coca-Cola bottling plant using deep bore wells. After residents complained to the company and the Indian High Court, Coca-Cola was ordered to stop using groundwater for its plant. Although the company argued that it owns the land where the water is extracted, the court contended that underground resources are national assets[4].
The allegation against Coca-Cola profoundly upset its customer base, which demanded further explanation and a third-party audit.  After a year of investigation, the High Court concluded that the drought was due to insufficient rainfall, but the company closed the plant anyway and intensified its engagement with local groups (including its detractors), addressed residents' concerns, shared its water management practices with NGOs, and collaborated with government officials and researchers on protecting watersheds[5] in India.
This example demonstrates the power of local communities to: adversely affect a company's reputation and its social license to operate; push companies to develop and implement innovative solutions that create shared value; and disrupt mega-multinationals' operations.
2.     Inclusive decision-making at every stage of a project life cycle
Global Communities believes that communities are best positioned to determine and direct their own development, if given the proper tools and platforms.  However, companies and NGOs primarily tend to view communities as "consumers" or "beneficiaries," rather than active contributors to RS program design and execution.
An effective and integrated external engagement strategy goes beyond simply meeting with diverse members of the host community.  It demands that companies seriously consider community members' feedback and incorporate it into the decision-making process. Furthermore, stakeholder engagement is not a one-off event.   It is an iterative process whereby both groups communicate at every stage of a project's life cycle.
For example, BHP Billiton's $28.6 million investment in the ANDA[6] program is part of the company's Sustainable Communities initiative to reduce poverty in its mining communities.   This five-year program targets 30,000 individuals displaced by decades of armed conflict in Colombia and seeks to improve access to basic services, provide vocational training and job placement, and offer technical assistance to small businesses in over 40 communities.
ANDA was designed around Global Communities' Participatory Action for Community Enhancement (PACE), an inclusive and systematic approach to identifying, prioritizing, and mapping human and financial resources in a community while strengthening community leadership and social cohesion. Through PACE, ANDA works with community members, grassroots organizations, and local governments to: build trust among stakeholders; identify projects to be implemented; and manage projects collectively for success and sustainability. 
3.     Investments that strengthen sourcing communities' resilience to external shocks
A growing number of business risk management strategies carefully consider the sourcing ecosystem's vulnerability and communities' resilience in the face of man-made and natural disasters. In a survey of 1,409 CEOs from 83 countries, PwC reports that "74%...are concerned about geopolitical threats… 65% are worried about social instability, and 50% about climate change and environmental damage[7]"--revealing that CEOs worry about threats considerably more now than they did just three years ago[8].
Nestlé is one company that focuses on strengthening sourcing communities' resilience and aligning its responsible sourcing and sustainability strategies with its business goals.  Nestlé owns 400 factories, employing 205,000 individuals living in rural areas worldwide, while sourcing from 4.1 million farmers in 50 countries.  In its quest to create shared value[9], Nestlé developed a Rural Development Framework (RDF), identifying eight areas of intervention from human rights and labor issues in the farming industry through human and economic development. These interventions are not mere initiatives; they are embedded in Nestlé's business model and regularly assessed to monitor progress and identify best practices.
In addition to creating safe, innovative and high quality products or services, companies can gain a distinct competitive advantage through the development and execution of an integrated external engagement strategy.  Companies that integrate community voices and assets into their RS programs are better positioned to maximize operational efficiencies, resulting in sustainable business operations, empowering communities to maximize company investments in building and sustaining resilience.


[1] Michael Porter and Mark Kramer, "Strategy and society: The link between competitive advantage and corporate social responsibility", Harvard Business Review, December 20006, Volume 84, Number 12, pp. 78-92
[6] ANDA Program, which translates into English as the "Moving Forward" program. https://www.globalcommunities.org/ANDA
[9] The term "shared value" as defined by Harvard-based economists, Michael Porter and Mark Kramer, refers to a management strategy adopted by companies that find business opportunities in solving social problems.

Global Communities
Global Communities
Global Communities is a non-profit organization that works closely with communities worldwide to bring about sustainable changes that improve the lives and livelihoods of the most vulnerable. Founded in 1952, Global Communities has broad international reach and scale, having worked in more than 80 countries since our inception.
With decades of experience at the cutting-edge of economic, social and political development, we have considerable technical expertise designing and implementing programs to tackle food security and hunger, financial inclusion, water and sanitation, humanitarian assistance, disaster recovery and reconstruction in some of the most complex and resource-challenged places in the world. We also work very closely with vulnerable women, youth and other disadvantaged groups to ensure access to resources, employment, and education to reduce inequality and promote their full participation in their community.
We seek partnerships with companies, foundations, and governments to support our mission to promote sustainable, community-led solutions to the world's most pressing challenges.
More from Global Communities