Published 06-04-18
Submitted by Taproot Foundation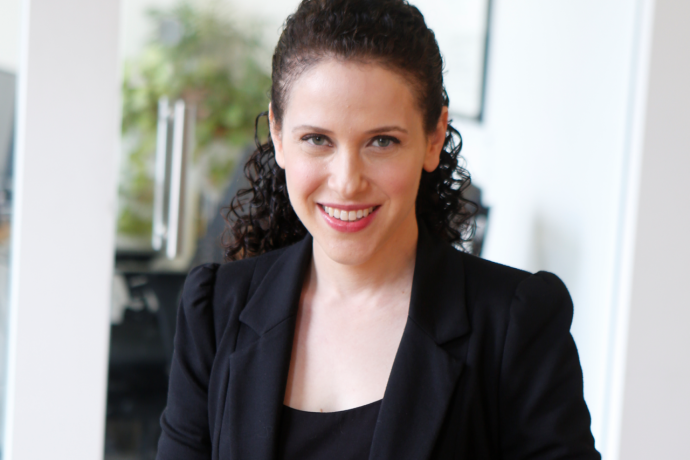 The Taproot Foundation Board of Directors announced today the appointment of Lindsay Firestone Gruber as the organization's new President and CEO. Gruber has been on staff with Taproot for 14 years and has served as the organization's Chief Program Officer since 2016.
"Lindsay is one of the top experts and champions of pro bono service in the world," says Taproot founder Aaron Hurst. "She's spent her entire career focused on building this movement. I know that under her leadership, Taproot will grow in new and progressive ways, ensuring that nonprofits and social change organizations around the globe have access to pro bono."
"Lindsay rose to the top of a highly competitive candidate pool of over 200 applicants," shared Taproot's Board Co-Chair and interim CEO Sarah Mankowski. "Several traits distinguished Lindsay from her fellow applicants, most decisively the thoughtfulness of her vision, deep commitment to the mission, and her ability to strengthen our leadership position in the pro bono movement."
Gruber began her tenure at the Taproot Foundation in 2004. In 2008, she founded Taproot's Advisory Services department—the organization's corporate consulting team—quickly growing the practice to become the global leader in corporate pro bono program design. Under her leadership as Chief Program Officer, Gruber has shepherded the development of innovative programs, including the new team projects which replaced the Service Grant program, and supported the expansion of the organization's online platform Taproot+ worldwide.
"Now, more than ever, the nonprofit and social change organizations serving our communities need our help," says Gruber. "I'm so proud of the work Taproot does each and every day to ensure that these organizations receive the meaningful pro bono support they need to thrive. And I'm so inspired by the incredible potential ahead of us as we push the field forward in expanding the accessibility of high-impact pro bono service."
Gruber is a widely recognized authority on nonprofit capacity-building, Corporate Social Responsibility, and cross-sector collaboration. A frequent public speaker in the field, she has been cited in The New York Times and The Washington Post, among others, and has authored and contributed to numerous thought leadership pieces, including "Key Trends to Watch: The Next Wave of Growth in Corporate Pro Bono Service," "Pro Bono: Beyond Professional Service Firms" (in How to Give Half of Your Work Away for Free), and more.
Gruber holds a B.A. from Yale University and is an American Express Leadership Academy alumna.
About Taproot Foundation
Taproot Foundation, a national nonprofit, connects nonprofits and social change organizations with passionate, skilled volunteers who share their expertise pro bono. Taproot is creating a world where organizations dedicated to social change have full access—through pro bono service—to the marketing, strategy, HR, and IT resources they need to be most effective. Since 2001, Taproot's skilled volunteers have served 6,000 social change organizations providing 1.6 million hours of work worth over $180 million in value. Taproot is located in New York City, Chicago, San Francisco Bay Area, and Los Angeles, and is leading a network of global pro bono providers in over 30 countries around the world. www.taprootfoundation.org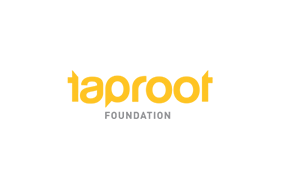 Taproot Foundation
Taproot Foundation
The Taproot Foundation is the provider of pro bono services to the nonprofit sector. It works to engage the country's millions of business professionals in pro bono service, building the infrastructure of organizations we rely on to strengthen and support our communities. Their pro bono model leverages the best practices of leading professional services companies to deliver reliable and quality marketing, human resources and technology services using corporate employees. Since 2002, the Taproot Foundation has recruited over 3,500 business professionals to awarded over $12 million in pro bono services to nonprofits in New York, Chicago and the San Francisco Bay Area.
More from Taproot Foundation