Published 06-04-18
Submitted by Green Mountain Energy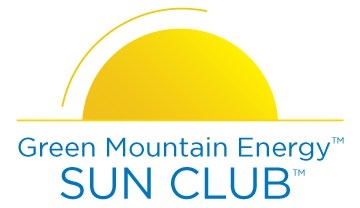 Green Mountain Energy Sun Club is charging up and setting out on a cross-country trip to celebrate the completion of its nine new projects.  The nonprofit organization will be unveiling $1.3 million in innovative sustainability-related donations to nine nonprofits located across Texas, New York, Pennsylvania, and Illinois.
"Since announcing our 100th project last month, Sun Club has been busy developing projects with nonprofit partners across the nation," said Mark Parsons, president of Green Mountain Energy Sun Club. "The Summer Road Trip highlights the diversity of the organizations that share the same core values. We are excited and proud to work with so many similarly-minded groups that recognize the value of educating our communities on importance and benefit of implementing these innovative green initiatives."
The projects will be unveiled between June 2 and August 3 at community events to be held at each nonprofit's location. Sun Club invites families to load up their luggage racks and join the journey to see these family-friendly destinations themselves.
The celebrations will include:
Teens for Food Justice, Bronx, NY
Unity and Community Event | Saturday, June 2 | 10:00-2:00
De Witt Clinton High School Students have built a high-capacity indoor hydroponic farm, the first of its kind in the New York school system, capable of growing 25,000 pounds of produce annually thanks to Sun Club's $127,000 donation. In addition to the education provided through the youth-led nutrition and health outreach programming, the food will be served in the school's cafeteria and distributed to surrounding high-needs communities.
Lehigh Gap Nature Center, Slatington, PA
Volunteer Appreciation Day | Sunday, June 10 | 12:00-3:00
Lehigh Gap Nature Center, a superfund site turned nature center, will go net-zero with a new 23.5 kW solar system that will produce enough electricity to cover 100% of the building's energy needs. The system is funded by an $87,000 Sun Club donation and is expected to avoid 49,560 pounds of CO2 per year, or the amount it would take 5,247 trees to absorb.
New York Botanical Garden, Bronx, NY
Ribbon-Cutting Ceremony | Thursday, June 14 | 11:00-12:00
An 11 kW solar-powered pavilion, development of a sustainability education program for youth, and a composting restroom facility at the Edible Academy are being funded by a $100,000 Sun Club grant. In addition to being a beautiful destination to experience the outdoors, the gardens showcase conservation efforts by saving water and decreasing pollution to New York City's only fresh waterway through the construction of a public composting restroom facility.
City of Arlington Downtown Library, Arlington, TX
Grand Opening | Saturday, June 16 | 10:00-6:00

The new George W. Hawkes Library in downtown Arlington will include a variety of sustainability features, thanks to a $400,000 Sun Club grant. Based on an innovative Learn, Practice, Implement model, the project provide visitors with the opportunity to learn about sustainability, practice through programming, and implement these ideas in their own lives. The project's features include rooftop solar, a butterfly garden, two standalone dinner gardens, a sustainability shop with used tablet refurbishment, a bike share station, book and electronics recycling, a sustainability audio tour and a seed library.
Old Jail Art Center, Albany, TX
Family Festival | Saturday, June 23 |2:00-5:00

Installation of a 36 kW solar array and rainwater capturing cistern at the historic Texas jail turned museum will be funded by a $73,000 Sun Club grant. The installations will generate more than 40% of the Center's annual energy needs while reducing the facility's water usage. Additionally, the grant will enhance the Center's existing education programs related to conservation, sustainability, and renewable energy.
Brookfield Zoo, Brookfield, IL
Summer Nights Opening Night | Friday, July 6 | 4:00-9:00

Fifty LED light poles will be installed across the Zoo's grounds, thanks to a $300,000 Sun Club grant. The project will reduce the Zoo's energy expenses while providing better lighting and increasing safety for Zoo visitors after dark at events like the Summer Nights series at the Zoo -- kicking off the first Friday in July.
Lankenau Medical Center, Wynnewood, PA
TBD

Fresh produce from Lankenau's Deaver Wellness Garden makes its way to year-round farmers' market for patients, visitors and employees. Multiple sustainable upgrades, including solar-powered vermicomposting and a solar-powered greenhouse, are being funded by a $50,000 Sun Club grant.
Common Ground Farm, Hudson Valley, NY
Firefly Festival | Saturday, July 28 | 4:00-9:00

Common Ground Farm, the host of the well-known Hudson Valley Beacon Farmers Market, is using a $86,000 Sun Club grant to upgrade its bus to a new, more efficient vehicle that will run on vegetable oil, and will install a solar-powered freezer, cooler, hot plates, and cookers. The grant also supports a solar food dryer to make and preserve the harvest, as well as cooking demonstrations.
Frick Park, Pittsburgh, PA
Sustainable Sipping Event | Friday, August 3 | 6:30-9:00

A large solar array that will play a big part in the woodland park's cutting-edge, environmentally-sensitive new building is partially funded by a $63,000 Sun Club grant. The grant funded the installation of 16kW of solar, which will avoid 30,048 pounds of CO2 each year at Pittsburgh's' largest historical regional park.
About Sun Club 
The Green Mountain Energy Sun Club is a nonprofit organization advancing sustainability for people and our planet by investing in communities in Texas and the Northeast. Since the program's founding in 2002, the Sun Club has donated more than $6.5 million to nearly 100 nonprofit organizations. As a 501 (c)(3) organization, the Sun Club focuses on projects related to renewable energy, energy efficiency, and resource conservation. Contributions to the Sun Club come from Green Mountain Energy's residential customers in Texas, as well as from Green Mountain, its employees, and other Sun Club supporters. To learn more about the Sun Club, please visit gmesunclub.org.
###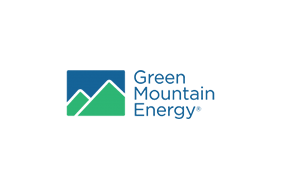 Green Mountain Energy
Green Mountain Energy
Green Mountain Energy Company was founded in 1997 with the mission to change the way power is made. Today, we remain 100% committed to this mission, which makes us the nation's longest serving renewable energy retailer and a clean energy pioneer. We provide customers with electricity products made from renewable resources like wind and solar and carbon offsets that help neutralize carbon emissions.
We live our commitment to sustainability inside and out: Every single product offered by our company has an environmental benefit, and our company operates with a zero-carbon footprint - distinctions that make us proud!
More from Green Mountain Energy