Published 05-31-18
Submitted by GreenBiz
The VERGE 18 conference and expo returns to the Bay Area this October as the leading platform for accelerating the clean economy, attracting an A-list of allied organizations that will be holding their own events concurrently.
The events include Cleantech Open's Western Region Awards & Innovation Showcase, the Ellen MacArthur Foundation's Circular Economy 100 (CE100) Fall Acceleration Workshop and the Renewable Energy Buyers Alliance (REBA) Summit.
In partnership with these diverse leadership organizations, VERGE 18 will convene an influential audience of more than 2,500 leaders — from companies and utilities, city and regional governments, policy makers, NGOs, solution providers and startups — seeking to build an equitable, inclusive economy that increases economic and community resilience.
Since 2012, VERGE has broken down silos and convened leaders from across industries and sectors to explore scalable, cross-cutting solutions at the intersection of technology and sustainability. This year, VERGE will take a deep-dive into the most dynamic and influential markets, through three concurrent conferences — VERGE Circular, VERGE Energy and VERGE Transport.
"With fast-changing technologies and growing global risks forcing companies and cities to become more adaptive and business models to evolve and diversify, now is an unprecedented time of opportunity to forge new partnerships and scale solutions that will address global climate change. The co-location of these four events will accelerate the opportunity to develop cross-cutting, game-changing solutions," said Eric Faurot, CEO of GreenBiz Group.
Cleantech Open will host the Western Region Awards & Innovation Showcase on the final day of VERGE, October 18. The capstone event of Cleantech Open's annual accelerator program in the West serves as an opportunity to highlight and celebrate the progress of more than 45 participating startups, and to connect them with the partners who will support them on their path to market — investors, corporate partners and other participants in the cleantech commercialization support ecosystem.
"The alignment with VERGE makes so much sense," said Ian Foraker, Western Region Director of Cleantech Open. "Like VERGE, Cleantech Open is dedicated to building the sustainable economy of the future, and we do this through the cultivation of a value-creating community of committed professionals. We look forward to connecting with the VERGE community to advance our shared vision."
The CE100 Acceleration Workshop, organized by the Ellen MacArthur Foundation, will take place immediately before VERGE 18, on October 15-16, and bring together corporations, governments and cities, academic institutions, emerging innovators and affiliates, and other selected organizations committed to transitioning to a circular economy.
"As global advocates of the transition to a circular economy, the Ellen MacArthur Foundation is extremely pleased to see the topic emerge as a focal point for VERGE 18, especially given the unique role that technology plays as an enabler of change," said Del Hudson, Head of North America Operations for Ellen MacArthur Foundation. "We are delighted to host our Fall CE100 Acceleration Workshop in Oakland, to catalyze new connections between CE100 members and the broader VERGE community."
The REBA Summit, also taking place immediately before VERGE 18 on October 14-16, will accelerate the fast-growing market for renewable energy transactions — bringing together more than 400 renewable energy buyers and solution providers to develop new partnerships and collaboratively tackle barriers and opportunities to continue growing the market.
REBA is a coalition of leadership organizations with deep expertise in transforming energy markets and works with large renewable energy buyers, including corporations, universities, cities, hospitals and local agencies. The coalition is made up of BSR's Future of Internet Power, Rocky Mountain Institute's Business Renewables Center, World Resources Institute's Electricity Initiative and World Wildlife Fund's Renewable Energy Buyers' Principles (also supported by World Resources Institute). 
"REBA is thrilled to co-locate with VERGE for a second year," said Marty Spitzer, Senior Director of Climate and Renewable Energy for World Wildlife Fund. "Our aligned momentum generates greater impact and will again provide a space for renewable energy buyers to share challenges and explore promising opportunities with leading developers, utilities and solution providers."
To learn more about VERGE 18, click here [https://goo.gl/y74s83].
To learn more about Cleantech Open, click here: [https://cleantechopen.org/]
To learn more about the CE100 Program and membership, click here: [https://www.ellenmacarthurfoundation.org/ce100]
To learn more about REBA, click here: [http://rebuyers.org/] 
ABOUT GREENBIZ GROUP
GreenBiz Group is the leading media and events company at the intersection of business, sustainability and innovation. We view climate change and other global environmental challenges as existential threats to business and society, as well as significant opportunities. We help our audiences — large and small companies, utilities, government agencies and others — navigate the emerging technologies, business practices, policies and societal expectations they need to know to succeed. We achieve this through media, events, research and a membership network of corporate sustainability professionals. www.greenbiz.com
ABOUT THE ELLEN MACARTHUR FOUNDATION
The Ellen MacArthur Foundation was established in 2010 with the aim of accelerating the transition to the circular economy. Since its creation the charity has emerged as a global thought leader, establishing the circular economy on the agenda of decision makers across business, government and academia. https://www.ellenmacarthurfoundation.org/
ABOUT CLEANTECH OPEN
Cleantech Open is network of mission-driven cleantech professionals who volunteer their time to give aspiring cleantech entrepreneurs — often scientists and engineers — the basic business knowledge and support they need to move their innovative technologies out of the lab and into the market. Cleantech Open's mission is to find, fund and foster entrepreneurs with big ideas that address today's most urgent energy, environmental, and economic challenges. https://cleantechopen.org/ 
ABOUT RENEWABLE ENERGY BUYERS ALLIANCE
We power the large buyer movement toward renewable energy. REBA is helping grow large-buyer demand for renewable power and helping utilities and others meet it. Energy buyers like corporations, cities, and public institutions want to power their operations with clean energy but navigating the path to renewables in the US and international markets is harder than it should be. REBA exists to make the transition easier by helping companies understand the benefits of moving to renewables, connecting large buyer demand to renewable energy supply, and helping utilities better understand and serve the needs of all energy buyers. http://rebuyers.org/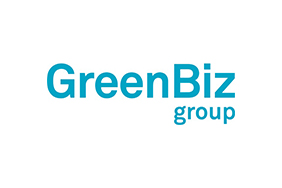 GreenBiz
GreenBiz
GreenBiz Group is a media and events company that advances the opportunities at the intersection of business, technology and sustainability. Through its website, three annual events (GreenBiz, VERGE, Circularity), peer-to-peer network and research, GreenBiz promotes the potential to drive transformation and accelerate progress — within companies, cites, industries and in the very nature of business.
More from GreenBiz