Published 05-30-18
Submitted by Sol Systems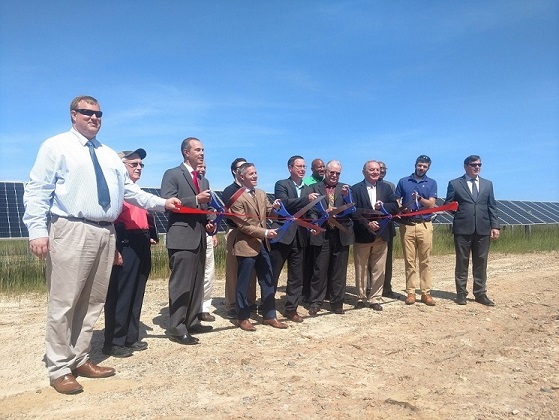 Officials from Sol Systems, WGL Energy, and the City of Danville mark the opening of the Kentuck Solar Farm in Ringgold
The Kentuck Solar Project stakeholders, led by Sol Systems, a Washington, D.C.-based solar development and finance company, and WGL Energy Systems (WGL Energy), a WGL company, joined to celebrate the completion of a 6-megawatt (MW) alternating current system located on 76-acres at 2048 Kentuck Church Road in Ringgold, Virginia.
Launched in May 2017 when the City of Danville hosted then-Governor Terry McAuliffe at a roundtable discussion on his Clean Energy Jobs tour, the project created approximately 80 jobs during construction, boosted the local economy and provided long-term, integrated resource planning for the City of Danville. 
The Kentuck Solar Project will provide enough carbon-free electricity to power 1,200 homes every year, supply 1.5 percent of the City's power needs and establish long-term cost certainty for the utility.
Sol Systems has overseen the design, construction and financing of the system, and WGL Energy serves as owner and operator of the project. The City of Danville Department of Utilities is purchasing the energy from the fully installed photovoltaic (PV) solar facility for the next twenty-five years to diversify to its energy and capacity portfolio. 
"This $10 million clean energy investment also spurred greater demand for local goods and services during the construction," said George Ashton, President of Sol Systems. "We stand ready to work closely with other exceptional communities like Danville to bring many more utility-scale solar projects to Virginia." 
"WGL Energy is pleased to usher in more renewable energy sources in the great Commonwealth of Virginia and we are excited to celebrate our first solar project in Virginia developed with a committed and talented project team," said Sanjiv Mahan, President, WGL Energy. "We applaud the collaborative work and leadership from a distinguished group, and are proud to support Danville's dedication to embrace the benefits of sustainable energy, including stabilized prices. We look forward to more opportunities to deliver diverse energy solutions in the state."
The site location stretches between Dan River Middle School, Kentuck Elementary, and Dan River High School, and connects to several sections of private property. The system has nearly 24,000 crystalline modules, and a recently planted vegetative buffer around the fence to preserve aesthetics.
"The City of Danville is thrilled to showcase an innovative project that reflects our commitment to creatively deliver long-term energy capacity to serve the community," said Jason Grey, director of Danville Utilities. "Working together with an impressive group of project partners allowed us to make the project a reality and celebrate the system's successful completion today."
Summary of the project partners include:
Danville Utilities, the largest municipal electric utility in Virginia, is purchasing all the energy from the solar farm for the next twenty-five years.

WGL Energy, based in Tysons, Virginia, with more than 250 MW of distributed generation projects installed or under contract across twenty-one states and the District of Columbia, retains the solar renewable energy certificates, and owns and operates the system.

Sol Systems, based in Washington, DC with over 700MW of solar delivered since 2008, served as the owner's representative and development partner and maintained oversight over the design and construction.

McCarthy Building Companies, the engineering, procurement, and construction firm, built the system.

TurningPoint Energy, the developer, owns the 76-acre parcel of land that hosts the single-axis tracker array.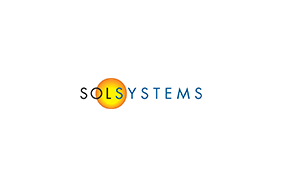 Sol Systems
Sol Systems
Sol Systems is a leading national solar energy firm with an established reputation for integrity and reliability across its development, infrastructure and environmental commodity businesses. Sol is operating and building over 1GW of solar projects valued at more than $1 billion for Fortune 100 companies, municipalities, counties, utilities, universities and schools. The company was founded in 2008, is based in Washington, D.C., and is led by its founder. Sol Systems works with institutional clients, corporate partners, and foundations to create a more sustainable future we can all believe in.
For more information, visit https://www.solsystems.com
More from Sol Systems