Published 05-16-18
Submitted by Wells Fargo & Company
Wells Fargo & Company (NYSE:WFC), NeighborWorks®America and its network member, Homewise, today announced the NeighborhoodLIFT® program will expand for all 33 counties in the state of New Mexico with a $4.6 million commitment by Wells Fargo to boost homeownership.
"This investment by Wells Fargo to expand NeighborhoodLIFT throughout the state of New Mexico will make a meaningful difference for many families," said Rio Rancho Mayor Greggory D. Hull. "New Mexico is a wonderful place to live, and I am thankful to Wells Fargo, NeighborWorks and Homewise for working together to expand this innovative program for our community."
The 2018 New Mexico NeighborhoodLIFT program follows a similar LIFT event in 2015 that created 221 homeowners in Albuquerque, N.M., by offering homebuyer education plus down payment assistance grants in as part of a $4.7 million commitment by Wells Fargo. Overall, Wells Fargo has conducted 58 LIFT program events in the U.S. since 2012 that have created more than 17,550 homeowners.
Registration now open for homebuyer event in Albuquerque, N.M., June 1–2
The Wells Fargo NeighborhoodLIFT program will begin with a free event June 1–2 from 10 a.m. to 7 p.m. at the Albuquerque Convention Center, located at 401 2nd St. NW in Albuquerque. To learn more about the eligibility requirements and to register, visit www.wellsfargo.com/lift or call (866) 858-2151.  Pre-registration is strongly recommended.
At the event, the first 100 homebuyers who participate each day will have an opportunity to reserve a $100 gift voucher to be awarded upon completion of homebuyer education. In addition, prospective homebuyers may participate in financial education sessions at the homebuyer event. Participating homebuyers can obtain mortgage financing from any participating lender, and Homewise will determine eligibility and administer the down payment assistance grants.
"The NeighborhoodLIFT program is another example of our commitment to New Mexico and our efforts to build better communities through sustainable homeownership," said David Hockmuth, Wells Fargo New Mexico region bank president. "The program will help hardworking families and individuals get on the path to achieve successful and sustainable homeownership."
To be eligible, annual incomes must not exceed 80 percent of the local area median income in the county where the home is being purchased. In addition, there are special parameters for veterans and service members, teachers, law enforcement officers, firefighters and emergency medical technicians who may reserve $10,000 down payment assistance grants within eligibility requirements including earning up to 100 percent of the area median income.
Approved homebuyers will have up to 60 days to finalize a contract to purchase a home in New Mexico.
"This innovative public-private collaboration will create about 430 more homeowners in New Mexico," said Gary Wolfe, regional vice president, western region, NeighborWorks America. "The required homebuyer education classes provided by certified professionals better prepare NeighborhoodLIFT homebuyers to achieve their goal of sustainable homeownership."
To reserve the full grant amount, participants buying a primary residence with the NeighborhoodLIFT program must commit to live in the home for five years.
"We are excited to team-up with the NeighborhoodLIFT program for New Mexico families that will provide homebuyer education and down payment assistance to help them achieve sustainable homeownership," said Laura Altomare, chief communications officer of Homewise. "The NeighborhoodLIFT program offers New Mexico families an affordable and accessible way to realize their homeownership goals."
Since February 2012, LIFT programs have helped create more than 17,550 homeowners in 58 communities. A video about the NeighborhoodLIFT program is posted on Wells Fargo Stories.
About Homewise and NeighborWorks America
Homewise is a chartered member of NeighborWorks America, a national organization that creates opportunities for people to live in affordable homes, improve their lives and strengthen their communities. NeighborWorks America supports a network of more than 245 nonprofits, located in every state, the District of Columbia and Puerto Rico. Visit www.homewise.org, or http://www.neighborworks.org/ to learn more. 
About Wells Fargo
Wells Fargo & Company (NYSE: WFC) is a diversified, community-based financial services company with $1.9 trillion in assets. Wells Fargo's vision is to satisfy our customers' financial needs and help them succeed financially. Founded in 1852 and headquartered in San Francisco, Wells Fargo provides banking, investments, mortgage, and consumer and commercial finance through 8,200 locations, 13,000 ATMs, the internet (wellsfargo.com) and mobile banking, and has offices in 42 countries and territories to support customers who conduct business in the global economy. With approximately 265,000 team members, Wells Fargo serves one in three households in the United States. Wells Fargo & Company was ranked No. 25 on Fortune's 2017 rankings of America's largest corporations. News, insights and perspectives from Wells Fargo are also available at Wells Fargo Stories.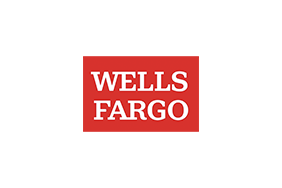 Wells Fargo & Company