Published 04-25-18
Submitted by VolunteerMatch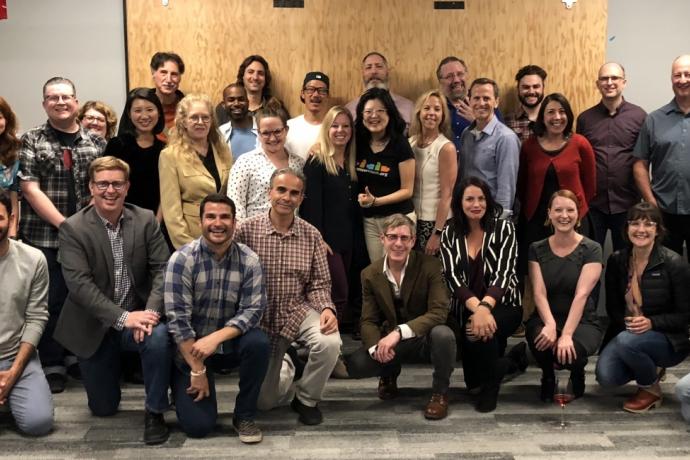 Above: The VolunteerMatch team, past and present. Below: VolunteerMatch's original website from 1998
VolunteerMatch, the web's largest volunteer engagement network, reached an exciting milestone today: 20 years of connecting good people with good causes. April 25, 2018 marks 20 years since the release of VolunteerMatch 1.0.
Inspired by the growing potential of the internet to connect people, VolunteerMatch launched in 1998 as a website for potential volunteers and nonprofits to easily find one another. To date, the service has helped the social sector engage over $12 billion worth of volunteer service.
"In 1998, there were plenty of critics who thought people would never go online to find local volunteer opportunities. But we ignored the skeptics and since then have welcomed over 100 million people looking to make a difference in their community," says VolunteerMatch president Greg Baldwin, who has been with the organization since the beginning.
"We are able to reach this milestone thanks to the dedication of passionate staff and a network of extraordinary supporters who have made the service what it is today," adds Greg.
Over the decades, VolunteerMatch has consistently expanded both the reach and size of its network of volunteer opportunities. Over 120,000 nonprofits across 29 cause areas currently use the site to find the volunteers they need to carry out their missions.
For nearly two decades, VolunteerMatch has been a #1 search result on Google and an active partner with the dominant platforms shaping the web. These partnerships span from AOL, to Yahoo, to a current partnership with LinkedIn for Good that makes VolunteerMatch's network of skills-based volunteer opportunities available to LinkedIn's 450 million members.
VolunteerMatch.org isn't the organization's only focus. In 1999, VolunteerMatch expanded its services to include a SaaS (software as a service) platform for companies to formalize their corporate volunteering efforts. The organization also currently works with corporate giving platform vendors to integrate VolunteerMatch's network of opportunities to make it easier for every company to put the time and talent of their employees to good work in the community.
VolunteerMatch is seen as a thought leader in volunteer engagement, and offers free informational resources for nonprofits including a blog and an ongoing webinar series. In 2015, the organization published a book entitled "Volunteer Engagement 2.0: Ideas and Insights Changing the World."
"Over the years, we've seen nonprofits learn to be smarter and more creative about asking for the help that they need and that has made volunteering opportunities more varied, unexpected and engaging," says Greg Baldwin. "And that's incredible. In the end, our vision is to use the power of the web to help every good cause find the volunteers it needs to make a difference."
In the coming years, VolunteerMatch will continue to focus on improving its user experience, increasing its number of volunteer opportunities, and extending the reach of its network.
In honor of the anniversary, VolunteerMatch temporarily updated its homepage to reflect 20 years of service, and launched a social media campaign entitled "Volunteering Never Goes Out of Style." Join in the celebration by finding a cause today that lights you up on VolunteerMatch.org. Nonprofits seeking volunteers can register as a VolunteerMatch Member at Volunteermatch.org/nonprofits. And share your volunteer stories using the hashtag #VolunteerInStyle.
About VolunteerMatch
VolunteerMatch believes everyone should have the chance to make a difference. As the web's largest volunteer engagement network, serving over 120,000 participating nonprofits, 150 network partners, and 13 million annual visitors, VolunteerMatch offers unique, award-winning solutions for individuals, nonprofits and companies to make this vision a reality. Since its launch in 1998, VolunteerMatch has helped the social sector attract more than $12 billion worth of volunteer services. Learn more about VolunteerMatch at VolunteerMatch.org, and follow @VolunteerMatch.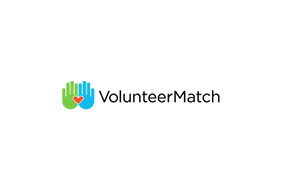 VolunteerMatch
VolunteerMatch
VolunteerMatch is the Web's largest volunteer engagement network, strengthening communities by making it easier for good people and good causes to connect. Founded in 1998, the organization annually supports more than 11 million visitors, 96,000 participating nonprofits and 160 network partners who have built their programs on VolunteerMatch's community involvement platform. As a nonprofit social enterprise, VolunteerMatch works toward financial self-sufficiency through a diversified portfolio of fee-based services including premium volunteer recruitment tools and solutions for nonprofit organizations, enterprise volunteer engagement services for companies and campuses, and marketing and sponsorship programs for brands. For more information on our CSR solutions, visit solutions.volunteermatch.org.
More from VolunteerMatch