Published 04-18-18
Submitted by Sol Systems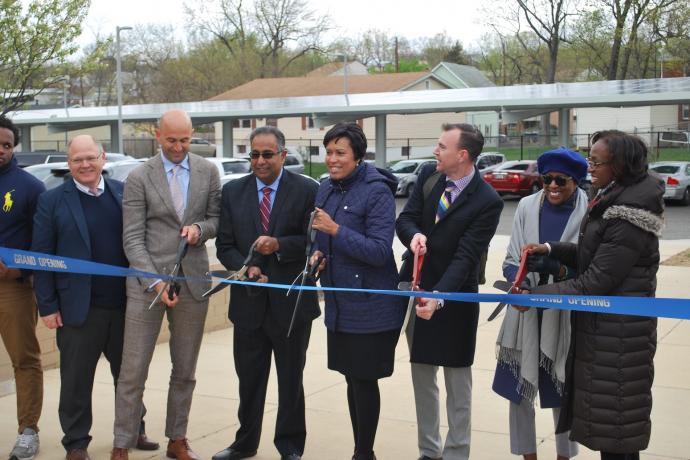 DC Mayor, Muriel Bowser and Sol Systems CEO, Yuri Horwitz join others to celebrate completion of one of the largest, most complex municipal solar portfolios in the country
Sol Systems joined Washington, D.C. Mayor Muriel Bowser to celebrate the completion of a 11.8 MW solar system for Washington D.C.'s Department of General Services (DC DGS).
"Last year I signed a Mayor's Order to maintain the District's commitment to the Paris Climate Accords," said Mayor Bowser, speaking at the ribbon cutting event. "This project is an example of how we can continue to reach those goals."
The portfolio of onsite solar projects is now in operation across 40 properties and includes schools, hospitals, and the Police Training Academy, making it one of the largest and most complex onsite municipal solar projects currently operating in the country. Sol Systems oversaw the PPA negotiation and structuring, as well as all project logistics, schedules and contractors.
The timing of the ribbon cutting, which took place at HD Woodson High School – one of the largest solar systems in the District – was particularly momentous as Sol Systems also reached a new milestone of delivering over 700 MW since inception this week.
"We want to be a beacon for the future," said Yuri Horwitz, Chief Executive Office of Sol Systems, who spoke at the event. "This school is a wonderful example of that future."
Despite the scale and complexity of these projects, all 35 were successfully designed, engineered, and generating electricity for the city in approximately 18 months. DGS estimates the projects created 140 temporary jobs during construction and design, as well as a projected five permanent jobs for ongoing operation and maintenance.
Over the 20-year term of the power purchase agreement, D.C. taxpayers are expected to save $25 million in reduced electricity costs. The projects are expected to generate 13,800 MWh of electricity per year, which will reduce greenhouse gas emissions equivalent to over 10 million pounds of coal burned.
"We know that solar is good for the environment, it's good for business, it's good for the economy," said Bowser as she stood front of the school's newly built carport solar array. "It's good for the future of our city."
Check out our case study on the portfolio, which includes all the crunchy details, from DOE's Better Buildings website.
#
ABOUT SOL SYSTEMS
Sol Systems, a national solar finance and development firm, delivers sophisticated, customized services for institutional, corporate, and municipal customers. Sol is employee-owned, and has been profitable since inception in 2008. Sol is backed by Sempra Energy, a $25+ billion energy company.
Over the last eight years, Sol Systems has delivered 700 MW of solar projects for Fortune 100 companies, municipalities, universities, churches, and small businesses. Sol now manages over $650 million in solar energy assets for utilities, banks, and Fortune 500 companies.
Inc. 5000 recognized Sol Systems in its annual list of the nation's fastest-growing private companies for four consecutive years. For more information, please visit www.solsystems.com.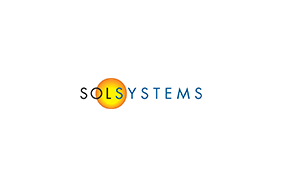 Sol Systems
Sol Systems
Sol Systems is a leading national solar energy firm with an established reputation for integrity and reliability across its development, infrastructure and environmental commodity businesses. Sol is operating and building over 1GW of solar projects valued at more than $1 billion for Fortune 100 companies, municipalities, counties, utilities, universities and schools. The company was founded in 2008, is based in Washington, D.C., and is led by its founder. Sol Systems works with institutional clients, corporate partners, and foundations to create a more sustainable future we can all believe in.
For more information, visit https://www.solsystems.com
More from Sol Systems