Published 04-17-18
Submitted by Listen Learn Care Foundation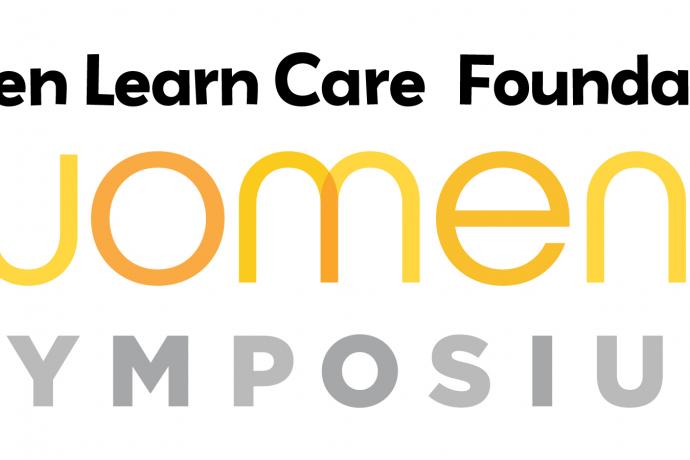 The newly named Listen Learn Care Foundation, formerly known as the Office Depot Foundation, is hosting its fourth annual Women's Symposium in a new venue and with a new theme: "All In: Life Leadership Lessons for the Queen Bee." The two-day event will take place May 3-4, 2018 at Seminole Casino in Coconut Creek and feature 12 dynamic speakers, including Listen Learn Care Foundation President Mary Wong, who will speak from the heart in sharing her own "life and leadership lessons."
All of the speakers, who range from technology experts to marketers to business strategists, will offer personal and professional insights and expertise to help attendees build and strengthen their own "hives." Like past years, the Symposium is expected to bring together upwards of 300 women.LaJoie The environment is specifically designed to promote engagement, networking, learning, collaboration, and personal transformation.
"The Women's Symposium is a unique opportunity for both personal and professional growth," said Mary Wong. "We encourage women at any stage of their career and life path to attend. From the young woman just starting off, to the veteran career professional with decades of experience, to the entrepreneur looking for a change, to the woman like myself forced to face new challenges and continue to fly." 
Speakers scheduled to appear at the 2018 Women's Symposium include:
Wendi Blum – International Speaker & Published Author
Alexa Carlin – Women Empower Expo
Anthony Francis – Improv U
Felecia Hatcher – Code Fever and Black Tech Week
Stacey Hylen – Business Growth Strategist and Coach
Lisa LaJoie – Tapping Into It
Jess Ostroff – Don't Panic Management
Karen Pfeffer – Fire Power Seminars
Connie Phelan – Fire Power Seminars
Mina Shah – Speaker, Strategic Consultant and Founder of the Mina Meetings
Kate Volman – Marketing Strategist
Mary Wong – President, Listen Learn Care Foundation
"From the first year we hosted the Women's Symposium, we've always created an innovative and unique event that promotes creativity, interaction, rejuvenation and most importantly inspiration," added Mary Wong. "This year will be extra special because I will personally be using the Symposium to nurture my own growth and will be leaning on my fellow attendees extra hard. I can't wait to be with my hive!" 
Tickets are on sale now. Registration costs $249 per person. This includes breakfast, lunch and breaks on both Thursday May 3 and Friday May 4, as well as a networking reception on May 3, 2018. To register for the Listen Learn Care Foundation's Women's Symposium, please visit: https://listenlearncare.org/womensymposium/. 
Sponsors include Comcast, Seminole Casino Coconut Creek, Arthur J. Gallagher and Co, Q-Q Research, CSRwire, Surplus Giant, Greater Boca Raton Chamber of Commerce, Anne Zuckerman Law, JKG Group, Fusionary Formulas, Contemporary Living, Maria Lopez, Luly B, and Andy Parry. Sponsorship opportunities available at https://listenlearncare.org/womensymposium-sponsorships/. 
History of the Honeybee: According to researchers, honeybees are able to fly despite their body size because they have a rapid wing beat. In contrast to the fruit fly that has one eightieth the body size and flaps its wings 200 times each second, the much larger honeybee flaps its wings 230 times every second. The bees make up for the extra work by stretching out their wing stroke amplitude; in other words, they work like racing cars!
About the Listen Learn Care Foundation
The Foundation is an independent foundation − tax exempt under IRC Sec. 501(c)(3). In keeping with its mission, Listen Learn Care®, the Foundation supports a variety of programs that give children tools to succeed in school and in life; build the capacity of nonprofit organizations through collaboration and innovation; help women succeed in business; and help communities prepare for disasters, as well as recover and rebuild afterwards.  For more information, visit www.listenlearncare.org.
Media Contact:
Melissa Perlman
BlueIvy Communications
561-310-9921
Melissa@BlueIvy.co

Listen Learn Care Foundation
Listen Learn Care Foundation
Compassionate. Creative. Committed.
As an independent, non-profit foundation, the Listen Learn Care Foundation (formerly the Office Depot Foundation) strives to make a difference to children, families and communities across the United States and around the world. In keeping with its mission, Listen Learn Care®, the Foundation supports a variety of programs that:
Give children tools to succeed in school and in life
Build the capacity of nonprofit organizations through collaboration and innovation
Help communities prepare for disasters, as well as recovering and rebuilding afterwards
Connect with theListen Learn Care Foundation on:
More from Listen Learn Care Foundation