Published 04-13-18
Submitted by Danone North America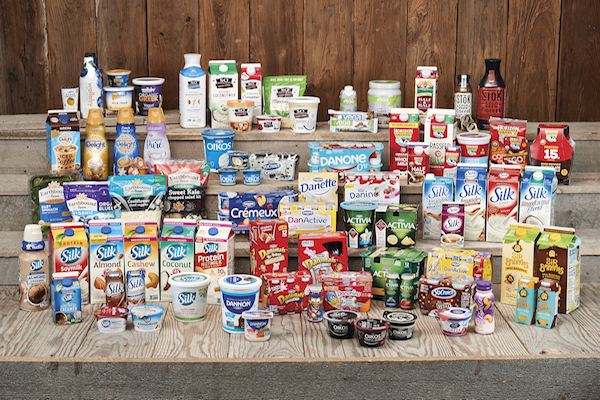 Building on Danone's long-term commitment to balancing financial success with social and environmental responsibility, its U.S. subsidiary, formerly known as DanoneWave, commemorates its first anniversary by announcing the achievement of becoming the largest Certified B Corporation® in the world — two years ahead of its declared target — and changing its name to Danone North America.

Two milestones to mark 1st anniversary: new name, new mark of trust
 
As the maker of beloved food and beverage brands including Dannon®, Danimals®, Silk®, So Delicious®, Horizon Organic®, Vega® and Wallaby®, among others, Danone North America is a top 15 food and beverage company and top organic food manufacturer in the U.S., as well as a leader in plant-based and organic food and beverages. It was formed one year ago as DanoneWave, when the Danone U.S. dairy and WhiteWave businesses were combined, to create the largest Public Benefit Corporation in the world, following Danone's acquisition of WhiteWave Foods. Incorporating as a Public Benefit Corporation legally committed the new subsidiary to balance shareholders' financial interests with social and environmental considerations.
 
The company's new name – Danone North America – represents an intention to continue its purpose journey with a single identity that's easily recognizable to the many people who enjoy the beloved brands Danone North America makes.
 
Becoming a Certified B Corporation takes the company's commitment one step further. B Corp™ Certification is for businesses what Organic is to food products: a promise that a company is doing business in a way that meets rigorous standards of verified performance, transparency and accountability and is Certified by B Lab®, a third-party non-profit.
 
"We are incredibly proud to officially join the B Corp movement today as Danone North America. Our new name better positions us as part of Danone, a forward-looking and unified global food and beverage company that demonstrates business success can be synonymous with building a healthier world through food," said Mariano Lozano, CEO, Danone North America. "This designation demonstrates to employees, consumers, partners, retailers, society and governments that we are committed to continuous improvement as we work to bring the company's One Planet. One Health vision to life through our business and brands. We couldn't have achieved this milestone with such speed and efficiency without the passion, dedication and tireless work of our more than 150 employees who helped in the certification process, along with the incredible support of our partners."

A new milestone in Danone's global B Corp journey
 
Today's announcement also supports Danone's long-time dual project of balancing economic success and social progress, which the company's then CEO, Antoine Riboud, first articulated publicly in 1972.

Today, with the addition of not only Danone North America in the U.S. but also Danone Canada, 8 Danone subsidiaries in total have been Certified so far in Argentina, France, Indonesia, Spain and the United Kingdom, including the leading U.S. organic baby food brand Happy Family.

Danone aims to be the first multinational food company to obtain a global B Corp Certification and has partnered with B Lab since 2015 to help define a B Corp model suitable for publicly traded global companies.

"People rightly expect large organizations like Danone to use their scale for positive impact while demanding transparency, authenticity and action. It's time to make sustainable business the only way of doing business," said Emmanuel Faber, Danone Chairman and CEO. "I'm incredibly honored by our teams in North America, whose ability to achieve B Corp Certification in just one year is not only commendable, but will also help serve as a model of what's possible to other Danone subsidiaries and other large companies. Representing around twenty percent of our global business, Danone North America's B Corp Certification is an important milestone in our global company's broader B Corp journey and a fundamental step towards realizing our Danone, One Planet. One Health vision."

A rigorous B Corp Certification process reflective of core commitments

To obtain the B Corp Certification, companies must complete a B Impact Assessment and earn an audited minimum score of 80 out of 200 possible points and recertify—with the aim to continuously improve—every two years. Danone North America achieved a score of 85.
 
In addition to becoming a Certified B Corporation, Danone North America continues to make progress towards its purpose of nourishing people, communities and the world. This includes fighting climate change, driving more sustainable ingredient sourcing, advancing packaging recyclability, reducing waste, conserving water, fighting hunger, supporting local communities and ensuring animal welfare.

"A successful B Corp movement needs an inclusive community of companies of all sizes: from Fortune 500 companies to small sole proprietors. Today's announcement shows how even complex multinational corporations can commit to balancing meaningful change with shareholder expectations. We could not be more excited that Danone North America undertook the significant effort to become the largest Certified B Corporation to date, and we are confident that this news will inspire other companies of similar or larger size and scope to join the movement," said Bart Houlahan, co-founder of B Lab.

"B Corp Certification is more than a logo, it connotes a core set of beliefs, vision and promise to redefine success in business," said Lozano. "Our B Day is an exciting moment as we join a community of 2,400 Certified B Corporations from more than 60 countries across 150 industries. Together, we will be a force for good and serve as a model of shared and durable prosperity."
For more information about Danone North America, please visit www.danonenorthamerica.com.

For more information about B Corp, please visit www.bcorporation.net. 

To see the B Corp profile for Danone North America, please visit 
www.bcorporation.net/community/danone-north-america.

About Danone North America

Danone North America is a Certified B Corporation business unit of Danone and operates in the U.S. from headquarter offices in White Plains, NY and Broomfield, CO.  Danone North America was formed as a Public Benefit Corporation in 2017 to nourish people, communities and the world through its diverse portfolio of healthful dairy- and plant-based products, coffee creamers and beverages. Its portfolio of brands includes: Activia®, DanActive®, Danimals®, Dannon®, Danonino®, Danone®, Earthbound Farm®, Horizon Organic® premium dairy products, International Delight®coffee creamers and iced coffee, Light & Fit®, Oikos® Greek yogurt, Silk®plant-based foods and beverages, So Delicious® Dairy Free, Vega® and Wallaby® Organic. The mission of the Company is to bring health through food to as many people as possible. For more information, please visit DanoneNorthAmerica.com.

About B Lab

B Lab is a nonprofit organization that serves a global movement of people using business as a force for good. Its vision is that one day all companies will compete to be best for the world and that society will enjoy a more shared and durable prosperity. B Lab drives this systemic change by: (1) building a global community of Certified B Corporations; (2) promoting Mission Alignment using innovative corporate structures like the benefit corporation to align the interests of business with those of society; (3) helping tens of thousands of businesses, investors and institutions Measure What Matters, by using the B Impact Assessment and B Analytics to manage their impact — and the impact of the businesses with which they work — with as much rigor as their profits; and (4) inspiring millions to join the movement through compelling storytelling.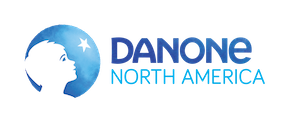 Danone North America