Published 04-11-18
Submitted by Givewith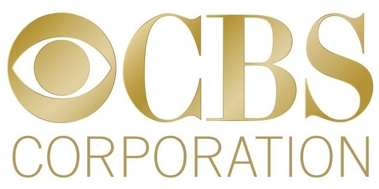 Social impact technology company Givewith announced its official launch during yesterday's "Transforming Commerce" symposium. Founded by social entrepreneur Paul Polizzotto in partnership with CBS Corporation, the company's twin offerings, Givewith Commerce and Givewith Advertising, enable businesses to increase sales and profits and attract socially responsible investors, while raising awareness and funds for some of the world's most effective nonprofit organizations.
"We have an audacious mission," said Paul Polizzotto, Givewith's Founder and CEO. "We're unleashing the power of commerce as an engine for social change. Our model makes social impact a business driver, so we're fulfilling two objectives at once: realizing greater business value for our corporate clients and creating new sources of critical funding for nonprofits. It's a paradigm shift that's moving the traditionally underserved to the head of the line, to the center of every business transaction. And we're leveraging technology to do it at scale and with precision."
Givewith expands on the success of its sister company, CBS EcoMedia, which Polizzotto founded in 2001 and sold to CBS in 2010. As reviewed by Mission Measurement, CBS EcoMedia has guided approximately $100 million in funding and resources to nonprofits supporting important social impact programs and service projects that have, and will, touch the lives of an estimated 60 million people. Volunteers of America, Junior Achievement, Feeding America, Waterkeeper Alliance, and Black Girls Code are some of the hundreds of leading nonprofit organizations in the EcoMedia and Givewith network.
"Givewith solidifies CBS's place in the vanguard of social corporate entrepreneurship," said Leslie Moonves, Chairman and CEO of CBS Corporation. "Thanks to its technology platform, Givewith allows for a positive social impact to take place with every single transaction between a seller and buyer. Going forward, we look forward to helping transform the way both business and philanthropy are done."
"Givewith has been a critical partner as we advance positive social impact for more than a million people each year," said Mike King, President and CEO of Volunteers of America. "The need is undoubtedly great—and yet, Givewith has enabled Volunteers of America to access new funding streams and generate added awareness of our mission. With innovative companies like Givewith stepping forward to support our work in unprecedented ways, we are certain to create greater positive change in our communities."
Givewith's inaugural business clients include Dell, Allstate, Coldwell Banker, Molina Healthcare Natixis, HP, Toyota, and UnitedHealthcare.
Givewith Commerce and Givewith Advertising are now available to business clients. Both offerings enable companies to achieve quantifiable, measurable business gains; generate increased interest from investors who allocate capital with social impact in mind; meet a variety of investor relations objectives, including increased sales, profits, and improved ESG scores; and accomplish United Nations Sustainable Development Goals through social impacts, while also reducing recruiting and retention costs. As a result, Givewith creates a new and sustainable source of funding for nonprofit organizations.
Givewith Commerce can leverage any business-to-business "transaction." Sellers differentiate their offering to buyers, and gain a unique competitive advantage, by providing access to the proprietary Givewith technology platform. The platform identifies nonprofit programs that will deliver the maximum business value; measures and tracks project outcomes; and provides detailed reporting, translating the social impact from the transaction into hard numbers.
Givewith Advertising enables consumers to join with companies to support nonprofit programs. Through engagement on premium digital sites, consumers direct corporate dollars to a selected nonprofit organization, making a positive impact for a cause that matters to them, in real time and without taking money from their own pockets. Brands connect with consumers around a shared purpose, creating a deeper and more meaningful relationship.
Givewith was unveiled at the 'Transforming Commerce' symposium held at United Nations Headquarters on April 10; the event was supported by the United Nations Office for Partnerships. During his opening address, Polizzotto introduced the new company to an audience of more than 300 business, tech, and creative professionals, entrepreneurs, and social innovators. Polizzotto and Leslie Moonves, Chairman and CEO of CBS Corporation, co-hosted the event. 60 Minutes correspondent Bill Whitaker acted as Master of Ceremonies for the day. The symposium featured sessions on a variety of topics, including corporate social entrepreneurship, inclusive and sustainable standards for businesses, and forward-thinking, multi-sector partnership models.
ABOUT GIVEWITH
We're a social impact technology company on a mission: To empower business to create social good in never-before-seen ways.
Founded by career social entrepreneur Paul Polizzotto in partnership with CBS Corporation, Givewith is pioneering a technology-enabled collaboration between business and nonprofits that goes well beyond traditional corporate giving to put social impact at the center of every business transaction.
Givewith is an end-to-end solution that allows companies of every size to increase sales and profits, improve ESG scores, attract capital from social impact investors, and accomplish United Nations Sustainable Development Goals, while creating a new, sustainable source of critical funding and resources for nonprofit organizations. Our proprietary platform measures and tracks social impacts and translates them into hard numbers. By assigning a business value to companies' social responsibility efforts, Givewith highlights areas for growth and facilitates collaborations with nonprofit programs that will achieve these goals.
Givewith moves people in need to the center of commerce, transforming the way both business and philanthropy are done.
ABOUT PAUL POLIZZOTTO
Over his 30-year career as a social entrepreneur, Paul has dedicated himself to developing, refining and realizing one vision: that by prioritizing social impact, businesses can deliver a sustainable source of funding for the critical work of nonprofits and differentiate themselves from the competition.
Paul has been honored with numerous recognitions for his work, including the US Conference of Mayors' Award for Excellence in Public Private Partnerships, Cynopsis Media's Social Good Leader of the Year, and the Santa Monica Baykeeper's and the Waterkeeper Alliance's "Keeper Award." Paul has also been named an "Environmental Hero" by the EPA and a "Public-Private Visionary" by Vanity Fair magazine. In 2012 and 2013, Paul and his team earned back-to-back Edison Awards for Social Innovation and Social Impact.
Paul was first motivated to dip his toes into the waters of social entrepreneurship in 1989 when, as an avid surfer distressed by the pollution plaguing his hometown waters—the Santa Monica Bay in Southern California—he pioneered technology to remove toxins from run-off before it entered the storm drain system and ultimately, the Bay.
In 2001, Paul founded EcoMedia, which became CBS EcoMedia when he sold the company to CBS Corporation in 2010. At EcoMedia, Paul innovated three unique advertising products—EcoAds, EducationAds, and Wellness Ads—through which brands and leading nonprofits continue to collaborate to deliver positive, tangible, and lasting social impacts to communities across America.
Givewith, officially launched in April 2018, is the latest iteration of Paul's vision: To move people and causes in need to the center of every business transaction.

Givewith
Givewith
Givewith provides new models for connecting the business and nonprofit sectors to deliver greater social impact and enhanced performance across a wide spectrum of business objectives.
More from Givewith