Published 04-05-18
Submitted by GBCHealth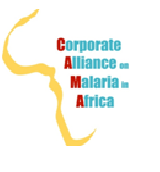 This evening, GBCHealth's Corporate Alliance on Malaria in Africa (CAMA), alongside the Private Sector Malaria Prevention Project (PSMP) at John Hopkins Center for Communication, UK Aid and the National Malaria Control Programme of the Ghana Health Services, conferred awards on five organizations for their leadership in fighting to end malaria for good.
Malaria has serious implications for human development, business and economic growth, particularly in West Africa. The awarded organizations – ExxonMobil, Aliko Dangote Foundation, TANA Netting, Access Bank and Hippo Valley Estates Ltd. – have taken significant steps to protect their employees and communities; and to contribute to sustainable progress on national and global malaria eradication goals. The event, opened with a keynote by Mrs. Rebecca Akufo-Addo, First Lady of the Republic of Ghana, provided an opportunity for corporate leaders to share best practices and explore opportunities for partnership.
"For more than a decade GBCHealth has been presenting awards to companies that exemplify a spirit of innovation and seek to address today's most critical global health challenges. Each of these companies is demonstrating through action what true leadership looks like when it comes to serving their employees and communities," said GBCHealth's President Nancy Wildfeir-Field.
Winning Programs
Champion in Sustainability Malaria Programming: ExxonMobil Malaria Initiative
A comprehensive workplace and community malaria initiative that has reached more than 125 million people since 2000.
"We are honored by this award. We understand that our employees will never be safe from malaria as long as it remains a threat to their communities. That is why ExxonMobil contributes business expertise and resources to the international effort to prevent, treat and cure malaria," said Dr Effiem Abbah, General Medical Director for ExxonMobil Nigeria.
Leading in Multisectoral Partnerships: Aliko Dangote Foundation Malaria Programme (ADfMAP)
A program which promotes multi-sector partnerships to increase the impact of private sector support of malaria control and elimination activities.
"Malaria remains a serious threat to human development, business and economic growth in Africa and we will continue to commit our resources, support and energy to stem this disease. We are grateful and humbled to receive this award and it galvanizes us to do more to protect our communities," says Zouera Youssoufou, MD/CEO, Aliko Dangote Foundation.
Innovation in Malaria Financing: Access Bank for Malaria to Zero
An initiative that leverages innovative financing, technology and media tools to accelerate the impact of malaria behavior change targeting grassroots and underserved communities across Nigeria.
"The only way to end or at least reduce the prevalence of malaria is by organizing and strategically leveraging on the resources, capabilities and the proven expertise of private sector organizations. This is what Access Bank has been championing using the platform of Malaria to Zero," said Omobolanle Victor-Laniyan, Head of Sustainability at Access Bank.
Local Development and Empowerment: TANA Netting for DawaPlus: Made in Africa
A project that places labor intensive processes of LLIN production in African countries to maximize the developmental potential of donor funds by also creating local employment opportunities.
Rune Bosselmann, Director at TANA Netting said, "Local empowerment means local incentives to make the fight against malaria sustainable and winnable."
Workplace and Workforce Engagement: Hippo Valley Estates Ltd. for Wellness and Disease Management
A comprehensive workplace health program built on prevention through an integrated public health approach to communicable diseases such as malaria, TB and HIV; maternal and child health management for employees and their dependents; and onsite clinical, diagnostic and radiology services.
Note to Editors
About CAMA
The Corporate Alliance on Malaria in Africa (CAMA) is a GBCHealth-led initiative to drive partnerships for malaria control and elimination. Launched by Marathon Oil in 2006, the Alliance is a unique coalition of companies from various industries, all with business interests in Africa. CAMA channels the collective force and voice of the private sector to drive impact on malaria in Africa from workplaces to region-wide initiatives.
Website: http://gbchealth.org/focal-point-roles/corporate-alliance-on-malaria-in-africa/
About GBCHealth
GBCHealth is dedicated to leveraging the resources and expertise of the private sector to meet today's most pressing health challenges. Founded in 2001, under the leadership of Ambassador Richard C. Holbrooke, GBCHealth has built a strong track record of mobilizing business action to address workplace and community health issues. Today, the organization works with a network of more than 300 organizations globally to drive collective action in areas of greatest need.
Website: www.gbchealth.org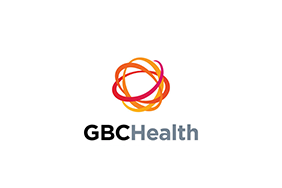 GBCHealth
GBCHealth
About GBCHealth
GBCHealth serves as a hub for business engagement on the world's most pressing health challenges. It has a strong track record of catalyzing private sector investments and partnerships, designing platforms to build knowledge and multi-stakeholder collaboration, and creating tools to support companies' ability to improve health and wellness in the workplace, in communities and collectively at a national, regional or global level.
Founded in 2001, GBCHealth continues to inspire business to leverage its power and resources to transform the health of society in innovative ways. Drawing on its network of hundreds of companies and partners, GBCHealth drives progress in the areas of greatest need including malaria, HIV/AIDS, TB and other epidemics; sexual and reproductive health rights; maternal, newborn, child and adolescent health; nutrition; and NCDs, areas where we believe the assets of the business community can have maximum impact as we work to achieve the Sustainable Development Goals (SDGs) and equitable health for all. GBCHealth also manages the Private Sector Constituency to the Global Fund to Fight AIDS, Tuberculosis and Malaria, serves as the Secretariat for the Corporate Alliance on Malaria in Africa, is co-founder of ABCHealth, and continues to proactively support women's health and empowerment and the Demographic Dividend through partnerships in the Sahel.
More from GBCHealth