Published 04-05-18
Submitted by Green Mountain Energy
Bibliophiles and bookworms will soon be able to browse and check out sustainable features and materials at the George W. Hawkes Downtown Library in Arlington, thanks to a partnership between the City and Green Mountain Energy Sun Club.
Due to open in June, the brand-new three-story facility will feature stacks of sustainably-minded projects funded by the Sun Club's $400,000 donation, the organization's 100th project and largest donation so far.
The catalog of sustainability features at the new library will include:
65 kW rooftop photovoltaic solar array

The Sun Club Gardens featuring both a butterfly garden and a rooftop garden with two standalone dinner gardens

The Sun Club Sustainability Shop, offering green-minded books, refurbished electronics and used and reusable goods for purchase

Sustainability programming and materials

A Downtown Library bike share station

Recycling drop-off in the lobby for books and technology items

Vertical Urban Garden Boxes

A seed library for citizens to receive packets of seed from different types of plants, fruits, vegetables and flowers
"The Downtown Library will enrich the local community and help educate them on the benefits of adopting sustainable practices," said Mark Parsons, president of Green Mountain Energy Sun Club. "We are proud to partner with the City of Arlington on our milestone 100th project. Giving our communities the tools and knowledge to think green is a great investment."
"We are honored to partner with Green Mountain Energy Sun Club on their 100th Sustainability Grant," said Yoko Matsumoto, Director of Libraries in Arlington. "We felt that is was important to not only strive for sustainability aspects to the new Downtown Library but to also to become an educational resource on a sustainable lifestyle to the citizens of Arlington."
All project features are based on the Learn, Practice, Implement model, a three-pronged approach to sustainability that provides visitors with an opportunity to learn about the building's sustainable features and sustainability in general, practice through programming, and implement these ideas in their own lives.
In addition to providing sustainability education value, the rooftop solar array is expected to provide the City with cost-savings of approximately $12,000 annually while preventing 7,500 pounds of carbon dioxide per year, or the equivalent of planting 580 trees.
The public is invited to attend Earth Day Arlington and celebrate the Sun Club's 100th project at the George W. Hawkes Downtown Library April 16, 2018, from 10:00 – 11:30 a.m. The family-friendly event will include nature-themed crafts, activities and an educational screening of Disneynature's Earth.
Since 2002, the Sun Club has been investing in nonprofit organizations to advance sustainability for people and for the planet. By donating more than $6.5 million in sustainability grants, the Sun Club has helped prevent more than 2.6 million pounds of CO2, which is like not driving 3.2 million miles.
To learn more about the Sun Club and how to nominate a worthy nonprofit for a sustainability grant, visit gmesunclub.org.
###
City of Arlington
Arlington is among the 50 most populous cities in the country. With a population of more than 380,000 and spread across 100 square miles, Arlington is located midway between Dallas and Fort Worth. As the entertainment capital of Texas, the city is home to Six Flags Over Texas, Hurricane Harbor, the International Bowling Museum & Hall of Fame, the Texas Rangers' Globe Life Park in Arlington and the Dallas Cowboys' AT&T Stadium.
Green Mountain Energy Sun Club 
The Green Mountain Energy Sun Club is a nonprofit organization advancing sustainability for people and our planet by investing in communities in Texas and the Northeast. Since the program's founding in 2002, the Sun Club® has donated more than $6.5 million to nearly 100 nonprofit organizations. As a 501 (c)(3) organization, the Sun Club focuses on projects related to renewable energy, energy efficiency and resource conservation. Contributions to the Sun Club come from Green Mountain Energy's residential customers in Texas, as well as from Green Mountain, its employees and other Sun Club supporters. To learn more about the Sun Club, please visit gmesunclub.org.
###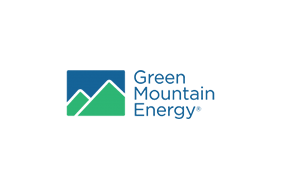 Green Mountain Energy
Green Mountain Energy
Green Mountain Energy Company was founded in 1997 with the mission to change the way power is made. Today, we remain 100% committed to this mission, which makes us the nation's longest serving renewable energy retailer and a clean energy pioneer. We provide customers with electricity products made from renewable resources like wind and solar and carbon offsets that help neutralize carbon emissions.
We live our commitment to sustainability inside and out: Every single product offered by our company has an environmental benefit, and our company operates with a zero-carbon footprint - distinctions that make us proud!
More from Green Mountain Energy