Published 03-30-18
Submitted by The Resource Foundation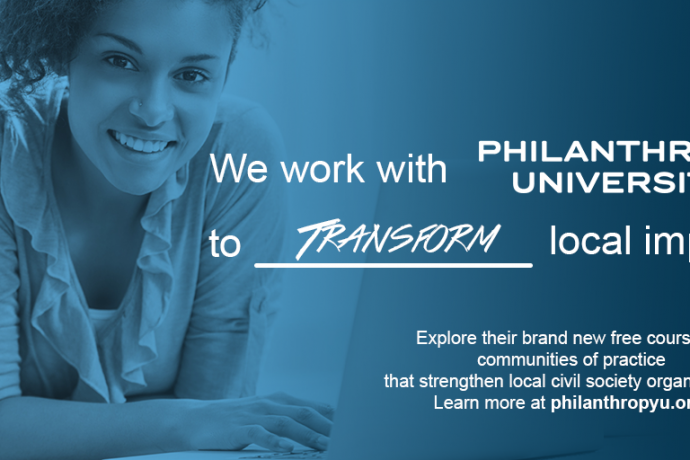 The Resource Foundation announced today its partnership with Philanthropy University to transform global development through a new tech-enabled capacity-building platform. Philanthropy University's innovative learning platform accelerates the impact of local civil society organizations by providing world-class free online courses and vibrant online communities, optimized for leaders in the Global South and available worldwide.
With a mission to transform the capacity of 5,000 local organizations and improve the lives of 100 million people by 2020, Philanthropy University and its partners provide local leaders with the knowledge, resources and support they need to deliver sustainable development for all. 
Philanthropy University partnered with leading academics and development professionals to create seven free online courses: Essentials of Nonprofit Strategy; Introduction to Fundraising; Fundraising: Connecting with Donors; Fundraising Strategies; Human Capital Strategy; Girl Centered Design; and Planning for M&E.
"For over 30 years, The Resource Foundation has worked to empower civil society organizations throughout the Americas so they can effectively craft and deliver equitable and sustainable solutions to pervasive challenges," said Marcela Lopez-Macedonio, President and CEO, The Resource Foundation. "By partnering with Philanthropy University, we are helping to localize the global development agenda in an effort to make change that is meaningful, measurable and lasting"
"By activating a multi-stakeholder ecosystem of change, we can finally begin to close the gap between local organizations and the global community," said Connor Diemand-Yauman, CEO, Philanthropy University. "It is critical for us to have a diverse coalition of founding partners to galvanize capacity-building efforts in developing countries." 
The new learning platform blends expert instruction and engaging content on an easy-to-use interface. Coursework is also supported by vibrant communities of practice where learners and practitioners can connect with peers to share both professional interests and missions. Together with The Resource Foundation, Philanthropy University enables local practitioners to extend their reach, deepen their impact and strengthen local leadership where it matters most.
About The Resource Foundation:
The Resource Foundation works closely with U.S. donors to support locally-driven development programs throughout Latin America and the Caribbean that promote the growth of inclusive, resilient and sustainable communities. Through innovative partnerships with civil society and private sector change agents, TRF supports the SDG framework and the achievement of this global Agenda. TRF has received Charity Navigator's highest rating of four stars for sound fiscal management and transparency nine times since 2008. It is also a founding member of the Alliance for International Giving. For more information about TRF, visit www.resourcefnd.org and follow @resourcefnd on Instagram, Twitter, Facebook and LinkedIn.
About Philanthropy University:
Philanthropy University is a new tech-enabled platform that transforms the impact of local organizations working to deliver sustainable development for all. Focused on the Global South and open to all, Philanthropy University provides the knowledge, resources and support local organizations need to enable meaningful, measurable and lasting change. It does this through its three main initiatives: a world-class, free online University, an annual Forum and Awards. Philanthropy University aims to strengthen the capacity of 5,000 organizations working to improve the lives of 100 million people worldwide by 2020.
Learn more at philanthropyu.org

Contacts:
Sarah Otis
Program Reporting Officer
communications@resourcefnd.org
212-675-6170


Ann Canela
Vice President, External Relations
ann@philanthropyu.org
202-368-1353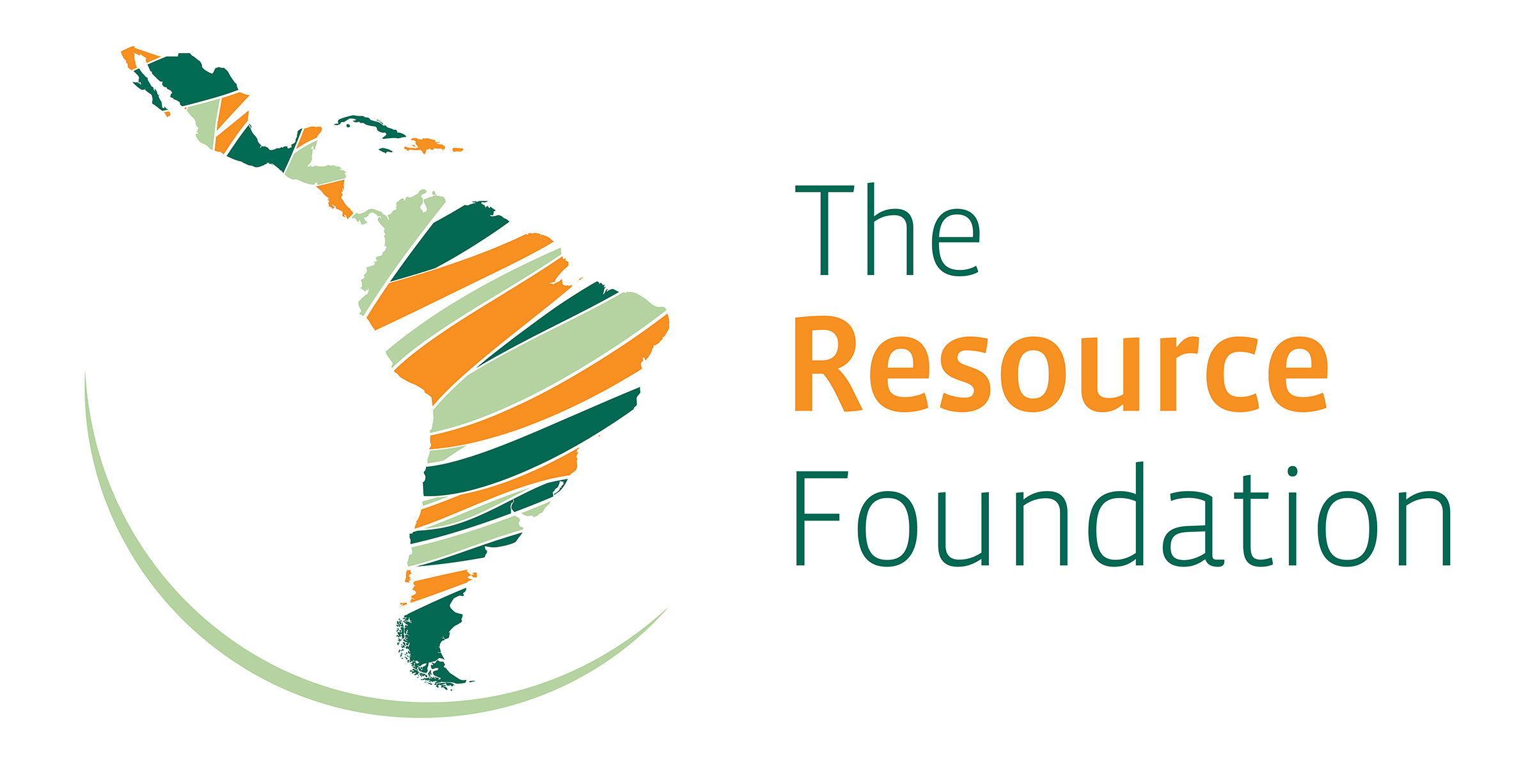 The Resource Foundation
The Resource Foundation
The Resource Foundation (TRF) is a U.S. nonprofit organization that helps donors support effective, locally driven development programs in Latin America, the Caribbean and Canada.
Founded in 1987, TRF provides tailored advisory, consulting and grant administration assistance to corporations, individuals and foundations interested in supporting high-impact programs throughout the region. Donors rely on TRF's regional expertise, multilingual staff and knowledge of the region's nonprofits and programs to safely and securely support projects that make a difference.
Through partnerships, technical assistance and grants to carefully vetted organizations in 28 countries,TRF fulfills its mission to empower the disadvantaged so that they can have the skills, knowledge and opportunities to improve their lives.
More from The Resource Foundation