Published 03-28-18
Submitted by Benevity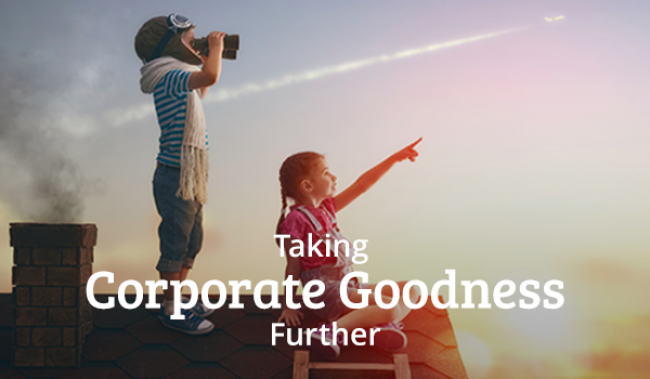 Benevity, Inc., the global leader in corporate social responsibility and purpose-driven employee engagement software, today announced that it is acquiring Versaic Inc., a leading grants, donation and sponsorship management solution provider to more than 100 of the world's largest companies. The acquisition expands Benevity's existing grants management offerings and furthers the company's vision of providing a holistic technology platform that supports of a broad array of corporate "Goodness" initiatives, including workplace giving, volunteering and community investment programs.
"We are thrilled to welcome Versaic's passionate team and iconic clients to the Benevity community," said Bryan de Lottinville, Benevity Founder and CEO. "Benevity and Versaic have always had a shared passion for client service and for helping businesses and their people make a positive difference in their communities around the world. This acquisition further strengthens our mission of helping today's top enterprises orchestrate their Goodness initiatives more holistically, with greater integration, efficiency and impact."
With Benevity, companies have the opportunity to manage all of their corporate Goodness programs through a single vendor relationship, integrating grants management with workplace giving, volunteerism, diversity and inclusion efforts, and more. This approach allows companies to engage their people, unify company culture across a global context, connect corporate values with communities in need and generate measurable business results, all while creating an indelible impact on the social landscape.
"As purpose becomes a business imperative, areas like HR, Corporate Social Responsibility and Corporate Foundations need to work more collaboratively and seamlessly," added de Lottinville. "Our integrated platform facilitates this by offering greater convenience, a holistic view of reporting, streamlined program management and more. In fact, 70 percent of our new clients are implementing multiple products from Benevity, and are achieving greater engagement with their people, nonprofit partners and communities as a result."
The Versaic products will continue to be offered to companies and foundations who require Versaic's highly configurable workflow and grant management features, alongside the company's widely adopted enterprise cloud solution, Benevity Grants.
"We share Benevity's commitment to transforming how companies pursue purpose and social impact," said Burt Cummings, President and CEO of Versaic. "This milestone is the natural next step in a relationship that has been built on a shared ethos of excellence in service, and it gives our combined client base access to the widest possible range of grants management capabilities and price points, as well as Benevity's best-in-class platform for facilitating corporate Goodness on a global scale."
Benevity's acquisition of Versaic is the latest in a series of major business announcements, all focused on bringing increased scale, automation, integration and efficiency to the sector. Earlier this year, Benevity announced the acquisition of TrustCSR, a UK-based corporate social responsibility consultancy, and a strategic investment from General Atlantic, accelerating the company's leadership in the enterprise Goodness market.
About Benevity
Benevity, Inc., a B Corporation, is the global leader in online workplace giving, matching, volunteering and community investment software. Many of the world's most iconic brands rely on Benevity's award-winning cloud solutions to power corporate "Goodness" programs that attract, retain and engage today's diverse workforce by connecting people to the causes that matter to them. With software that is available in 17 languages, to more than four million users around the world, Benevity will process over a billion dollars in donations this year and 10 million hours of volunteering time to almost 150,000 charities worldwide.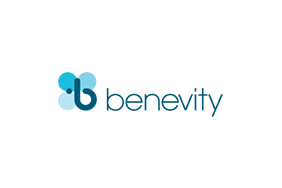 Benevity
Benevity
Benevity's microdonation software is the engine for socially responsible businesses to engage their customers, employees and others (such as their supply chain or advertisers) in optional charitable giving. Benevity lets companies embed user-directed, tax-receiptable donations and corporate matching programs into their existing transaction environments, using their own brands and systems. Benevity makes it easy for companies to build authentic and impactful cause marketing, workplace giving and other social responsibility initiatives that increase engagement, brand differentiation and return on investment, while tying directly to business activities that drive the company's bottom line. Benevity's goal is to help build user-driven giving opportunities into all types of existing online interactions to involve customers and employees in giving to causes they care about; building greater loyalty, differentiation and customer and employee stickiness. Benevity wants to help companies and their customers, employees and partners turn "feel good" into real good, and change the landscape of philanthropy in the process.
More from Benevity