Published 03-22-18
Submitted by GMO Free USA
GMO Free USA, a public interest nonprofit organization, has released a report analyzing a recent 2018 meta-analysis by Elisa Pelligrino, et al. on genetically modified (GM) corn. Pelligrino's work is being hailed by Newsweek and Forbes as proof that GM corn is safe for humans and the environment, and has higher yields. GMO Free USA's report uncovers numerous flaws in the meta-analysis, including the use of only a small number of studies with geographically limited data, biased studies and outdated studies, rendering the data from this meta-analysis highly unreliable.
Diana Reeves, Executive Director of GMO Free USA states, "These media reports claim that the meta-analysis used 6,000 studies, but the study's authors only cited a total of 76 studies for 34 parameters reviewed. This is a very small number of studies with limited data, and more than a third of those studies were conducted or funded by authors with a conflict of interest. In fact, in some sections the authors relied 100% on studies done by biotech companies like Monsanto. A recent review found studies on GM corn with a conflict of interest were much more likely to have outcomes that favor the GM crop producers. You wouldn't expect research paid for by Monsanto to find their products harmful."
The GMO Free USA report also identifies many other questionable studies used in the meta-analysis. The type of GM corn analyzed makes its own pesticide inside the plant, that can't be washed off. This pesticide is supposed to kill insects that eat the corn, but over time insects have developed resistance to these toxins, allowing them to feed on GM corn and survive. Upon examination, the meta-analysis reference to the earliest evidence of resistance was published in 2007. Therefore, all studies published prior to 2007 would be expected to have higher yields, reduced injury and less mycotoxins compared to studies from 2007 and after. Combining data from both before and after documented insect resistance distorts the data in favor of higher yield, reduced injury, and reduced mycotoxins, giving the impression that currently grown GM corn is more effective than it really is.
"The authors of this meta-analysis should have eliminated the biased studies and the studies that took place before insect resistance occurred. Had they done this, some of the results would show the opposite of what they found. In addition, the authors omitted some studies which, if they had been included, would have changed the results," said Reeves.
Luan Van Le, GMO Free USA Communications Director states, "You can't rely on industry research to do a meta-analysis like these authors did, or you end up with biased conclusions. It's curious that Newsweek and Forbes would put out poorly researched articles that mislead the public. This kind of analysis doesn't move the GMO safety debate forward and only serves to heighten the public's distrust. The general population is capable of understanding that the use of limited and biased data to draw broad conclusions is unscientific. This meta-analysis looks impressive to an audience that doesn't realize it's industry funded and irrelevant data, but really it is just sleight of hand."
The full GMO Free USA report can be found here: https://gmofreeusa.org/news/articles/gmo-safety-meta-analysis-debunked/
GMO Free USA is a 501c3 nonprofit that educates consumers and other stakeholders about the potential hazards of GMOs. GMO Free USA advocates for the application of the Precautionary Principle and the removal of GMOs from the food supply until they are proven safe. www.gmofreeusa.org Press may contact Diana Reeves or Luan Van Le at 347.921.1466 or info@gmofreeusa.org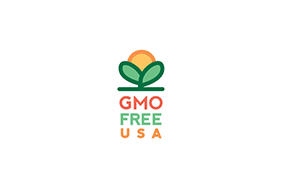 GMO Free USA
GMO Free USA
GMO Free USA's mission is to harness independent science and agroecological concepts to advocate for sustainable food and ecological systems. We will educate consumers and other stakeholders about the potential hazards of genetically engineered organisms and advance the application of the Precautionary Principle.
More from GMO Free USA