Published 03-22-18
Submitted by Global Environment & Technology Foundation (GETF)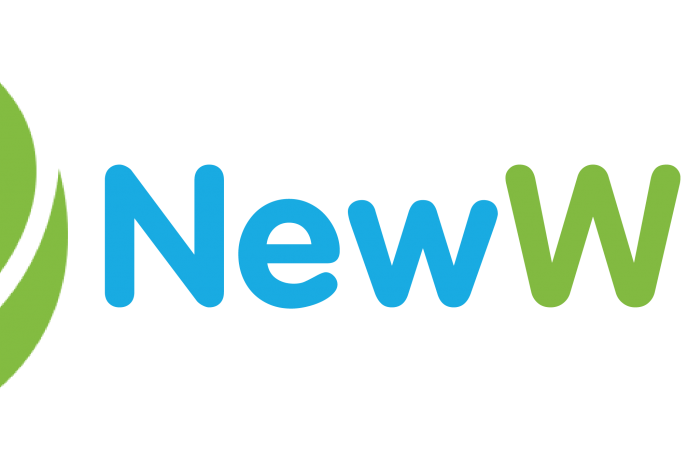 To commemorate World Water Day, The Coca-Cola Foundation (TCCF)  and Global Water Challenge (GWC) are pleased to announce the next generation of their ongoing partnership to advance the Sustainable Development Goals (SDGs)  across Eurasia, the Middle East, and North Africa through the New World Program (NWP). The NWP will provide catalytic grants totaling nearly US$1.4 million for two long-standing program pillars – water, sanitation, and hygiene (WASH) and youth and women's economic empowerment. As part of the program's fourth Generation, TCCF and GWC are excited to introduce the addition of a third program pillar that will focus on Climate Resilience with an emphasis on Marine Litter, Recycling, and Sustainable Packaging.
The catalytic NWP grant funding will be awarded through a Call for Proposals set to close on April 30, 2018. Selected projects will launch in September 2018. Funding will be awarded to organizations working in the following 14 countries: Azerbaijan, Belarus, Egypt, Georgia, Jordan, Kazakhstan, Kyrgyzstan, Lebanon, Pakistan, Romania, Tajikistan, Turkey, Ukraine, and Uzbekistan. Organizations that are eligible for NWP funding include: non-governmental organizations (NGOs), community-based organizations (CBOs), civil society organizations (CSOs), development cooperatives, regional development agencies, and capacity development institutes.
"GWC is proud to collaborate with The Coca-Cola Foundation to advance progress on the SDGs in partnership with communities around the world," said Monica Ellis, CEO of Global Water Challenge.  
The NWP was originally launched in 2014 as a partnership mechanism between the United Nations Development Programme (UNDP) and TCCF. This will be the fourth cohort of projects mobilized through the NWP to date and the second year of programming managed by GWC. A leading not-for-profit 501(c)3 with over a decade of experience supporting high-impact WASH programming and partnerships around the world, GWC will leverage its extensive network and management expertise for the continued benefit of the NWP partnership. Organizations interested in applying for NWP grants should contact vphillips@globalwaterchallenge.org. 
###
ABOUT GLOBAL WATER CHALLENGE:
Founded in 2006, Global Water Challenge (GWC) is a coalition of leading organizations committed to achieving universal access to improved WASH. With leading companies, civil society partners, and governments, GWC accelerates the delivery of safe water and sanitation through partnerships that catalyze financial support and drive innovation for sustainable solutions. Through GWC's innovative public-private partnerships, over 1 million people have been reached with safe water access. More information about GWC can be found here.  
ABOUT THE COCA-COLA FOUNDATION:
The Coca-Cola Foundation is the global philanthropic arm of The Coca-Cola Company. Since its inception in 1984, TCCF has awarded more than $900 million in grants to support sustainable community initiatives around the world. More information about TCCF can be found here. 
ABOUT THE COCA-COLA COMPANY:
The Coca-Cola Company (NYSE: KO) is the world's largest beverage company, refreshing consumers with more than 500 sparkling and still brands and more than 3,800 beverage choices. Led by Coca-Cola, one of the world's most valuable and recognizable brands, our company's portfolio features 20 billion-dollar brands, 18 of which are available in reduced-, low- or no-calorie options.  Our billion-dollar brands include Diet Coke, Coca-Cola Zero, Fanta, Sprite, Dasani, vitaminwater, Powerade, Minute Maid, Simply, Del Valle, Georgia and Gold Peak.  Through the world's largest beverage distribution system, we are the No. 1 provider of both sparkling and still beverages. More than 1.9 billion servings of our beverages are enjoyed by consumers in more than 200 countries each day. With an enduring commitment to building sustainable communities, our company is focused on initiatives that reduce our environmental footprint, create a safe, inclusive work environment for our associates, and enhance the economic development of the communities where we operate. Together with our bottling partners, we rank among the world's top 10 private employers with more than 700,000 system associates. For more information, visit Coca-Cola Journey at www.coca-colacompany.com, follow us on Twitter at twitter.com/CocaColaCo, visit our blog, Coca-Cola Unbottled, at www.coca-colablog.com or find us on LinkedIn at www.linkedin.com/company/the-coca-cola-company.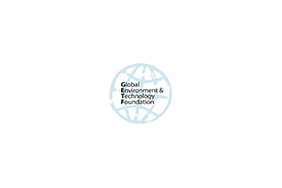 Global Environment & Technology Foundation (GETF)
Global Environment & Technology Foundation (GETF)
The Global Environment & Technology Foundation (GETF), established in 1988, is a 501(c)(3) nonprofit organization with a mission to promote sustainable development through partnerships and targeted action. GETF works with public and private partners to build sustainable communities through the creation of high-impact partnerships, introducing new technologies and managing programs that have a lasting and positive impact on the world.
GETF leads the management of the Replenish Africa Initiative (RAIN), which is the signature community initiative of The Coca-Cola Africa Foundation. Active in 37 African countries, RAIN will positively transform the lives of at least 6 million people in Africa by 2020 through sustainable safe water access.
GETF also manages the Water and Development Alliance (WADA) and the Project Last Mile Partnership (PLM), both partnerships between The Coca-Cola Company and USAID. GETF also serves as the Secretariat for two high-impact water coalitions - Global Water Challenge and the US Water Partnership.