Published 03-16-18
Submitted by Ferrero Group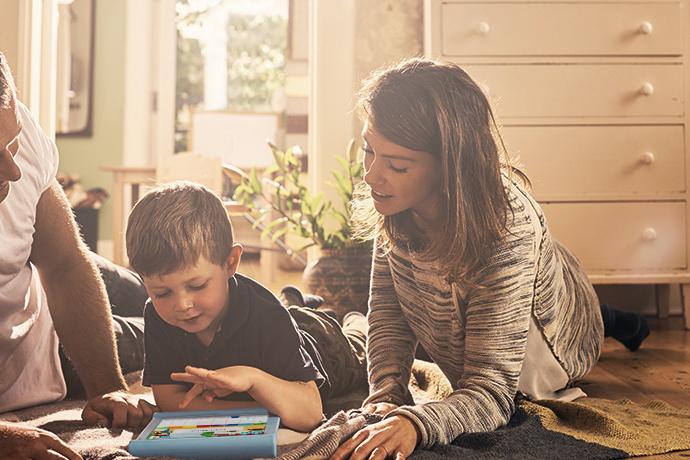 The magic world of Kinder and the leading expertise of the University of Oxford come together to research and develop educational content and a parental dashboard for the brand's Magic Kinder app, to encourage families to interact and learn together.
The partnership will involve a programme of research aimed at better understanding children's learning through digital technology. As part of this partnership, the University of Oxford will also apply its world class research and experience in child development to assist in the creation of robust content aimed at supporting key aspects of children's learning.
Kinder wanted to team up with the University of Oxford as it feels strongly about supporting parents with their modern day challenges as well as providing free learning opportunities to children around the world.  At the same time, The University of Oxford recognizes that millions of children around the world are using digital technology at a critical developmental point in their lives. By working with Kinder on the Magic Kinder app, experts from Oxford's Department of Education hope to contribute to the development of educational content and produce a rigorous research programme examining key outcomes in children's learning. 
 "At Kinder we care about the holistic and happy development of children, and we believe that technology can truly support parents in their vital role as growth enablers," said Marco Degregori, Global Head of the Kinder brand. "With the help of the University of Oxford, we will be able to give families another level of interactive play. The contents will be created with world leading experts, so parents can be reassured that their kids are participating in developmentally appropriate activities".
"The importance of quality learning experiences in early childhood development cannot be overestimated," said Professor Victoria Murphy, Professor of Applied Linguistics at the University of Oxford. "Increasingly, children around the world are interacting with various digital learning technologies claiming to have developmental significance. Through our collaboration with Kinder we are hoping to develop a rigorous programme of research to examine key issues in learning through digital technologies to better understand and improve this process."
With Kinder's mission to help raise happy children and the University of Oxford's vision to benefit society through leading research and education, their collaboration will be an important step in encouraging families' engagement in their children's play and better understanding of the nature of learning through digital technology.
For more information: www.magic-kinder.com
Kinder
Kinder is the second largest chocolate brand in the world that for over 50 years has brought joy to families.  Currently sold in 170 countries, the Kinder brand offers a wide range of high quality products from chocolate bars to surprise-filled treats - that delight parents and children alike. Find out more at www.Kinder.com.
Department of Education, University of Oxford
The Department of Education is renowned for its research excellence. It was ranked first in the UK in the most recent research evaluation exercise and was the third highest ranked education faculty in the 2017 Times Higher list. The Department has many research collaborations within the social sciences division and of course the University more widely, both of which were ranked first globally in 2017. Our research is outward-facing, with projects that are transformative not just for the research field, but for governments, charities, industry and all levels of the educational sector. Our vision for digital futures in education runs across the expertise in the Department, involving research on young people and families, through schools, further education, higher education and into the labour market.
Find out more at www.education.ox.ac.uk 
Magic Kinder app
Magic Kinder is a world of fun and education designed to help families play and learn together through engaging games, activities, videos and stories in a safe environment.
Download the app on iOS and Android.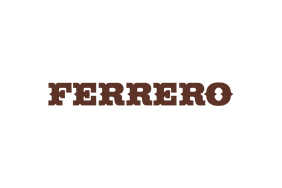 Ferrero Group
Ferrero Group
Ferrero began its story in the little town of Alba in Piedmont, Italy, in 1946. Today, with a consolidated turnover of over 10 billion euros, Ferrero is amongst the market leaders of the confectionery sector and the third worldwide Group in the chocolate confectionery market. The Ferrero Group is present with more than 41,000 people across 53 countries; it has 22 production plants around the world, of which 3 are part of the Michele Ferrero Entrepreneurial Project in Africa and Asia. In addition, at the beginning of 2015, the Group set up the Ferrero Hazelnut Company (HCo) that includes 6 agricultural companies and 8 manufacturing plants. Nutella, Ferrero Rocher, Raffaello, Tic Tac and the Kinder line (Kinder Surprise, Kinder Joy, Kinder Bueno, Kinder Chocolate, Kinder Milk Slice, Kinder Pingui, Kinder Delice) are some of Ferrero's most well-known and appreciated products all around the world. In fact, Ferrero products are present and sold in more than 170 countries; they have become part of the collective memory and customs of many countries, where they are truly loved generation after generation and often considered as cultural icons. Furthermore, Ferrero has social responsibility in its DNA. Product freshness and high quality, careful selection of the finest raw materials, sustainable agricultural practices and continuous research and innovation are some of the key elements of Ferrero's success. Moreover, Ferrero continues to invest in local communities thanks to the Ferrero Foundation, the Michele Ferrero Entrepreneurial Project and the Kinder+Sport programme.
More from Ferrero Group