Published 03-14-18
Submitted by GLOBE Series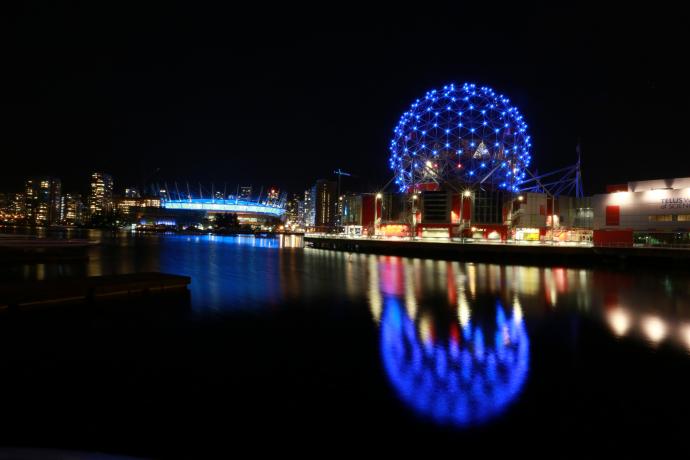 VANCOUVER LANDMARKS TO "LIGHT UP BLUE" TO SHOW SUPPORT OF OUR OCEANS #GLOBEForum
On March 14th, notable Vancouver buildings and landmarks will glow blue in support of protecting our oceans, which is being showcased at GLOBE Forum 2018 (March 14-16) - North America's largest and longest-running Leadership Summit on Sustainable Business.
B.C. Place, the Sails of Light at Canada Place, the Vancouver Lookout and Harbour Centre, Science World at TELUS World of Science, TELUS Garden, the Birks Building, the Kalen Capital Building, the Leckie Building, the district markers at the Vancouver Convention Centre and the Olympic Cauldron arms are participating.
This unique initiative complements a number of special sessions and programs at GLOBE Forum, which explore the role business, government and civil society can play to protect our oceans and include:
A three-day exhibition by one of the world's most highly acclaimed nature photographers, Paul Nicklen.  As an assignment photographer for National Geographic, Paul's evocative imagery has garnered over 30 of the highest awards given to any photographer in his field.

Several inspirational conservationists will be presenting their mission at GLOBE Forum, including Emily Penn, Expedition Leader, Skipper, Artist, and Ocean Advocate, and Pete Bethune, "Captain Planet", Engineer, and Skipper. Emily was recently honoured with the Fitzroy Award at the 2016 Ocean Awards and is also the youngest and only female recipient of both the Yachtmaster of the Year and Seamaster of the Year awards. Pete is best known for his epic journey in the Earthrace boat and his promotion of the use of sustainable biofuel.
To tackle the global crisis of ocean plastic, Ocean Wise® today launched the #BePlasticWise pledge to reduce disposable plastic use at GLOBE Forum. The #BePlasticWise pledge asks people to commit to monthly challenges to replace their use of single-use plastic items - such as plastic straws, bags, cutlery, food packaging and water bottles  - with ocean-friendly alternatives. Sign the pledge at ocean.org/pledge.
Quotes:
Nancy Wright, Chief Operating Officer at GLOBE Series
"In many ways, Canada and Canadians have been defined by our relationship with the ocean, and with our lakes and rivers. We are proud that these Vancouver landmarks and buildings are literally shining a light on the plight of our oceans, and reminding us that we need to protect what we love."
Dr. John Nightingale, President and CEO at Ocean Wise
 "Ocean Wise® is tackling the global crisis of plastic waste in our ocean to reduce the amount entering our ocean. More than ever, our ocean needs the help of individuals, businesses and government to do their part in reducing single-use plastic waste. Join us in this effort by taking a pledge to break your pattern and protect our ocean at ocean.org/pledge."
Dr. Scott Sampson, CEO, Science World
 "We are honoured to be able to support this critically important message by illuminating Science World's dome in blue on March 14th. It's inspiring to see the community come together in an effort to educate and protect our planet's oceans, and essential to ensuring that the next generation can enjoy one of our world's greatest natural wonders."
-30-
GLOBE Series is a Canadian-based convener of events that educate, empower, and connect leaders in pursuit of a cleaner, more prosperous world. Since 1990, our events have brought together over 170,000 participants from business, government and civil society across 97 countries. Our flagship event is GLOBE Forum, North America's largest and longest-running Leadership Summit for Sustainable Business, which takes place in Vancouver every two years. For more information visit www.globeseries.com, follow us on Twitter @GLOBE_Series
Media Contact:
Jehn Benoit
Media Advisor, GLOBE Series
Email: Jehnifer.Benoit@globeseries.com
Cell: 604.360.818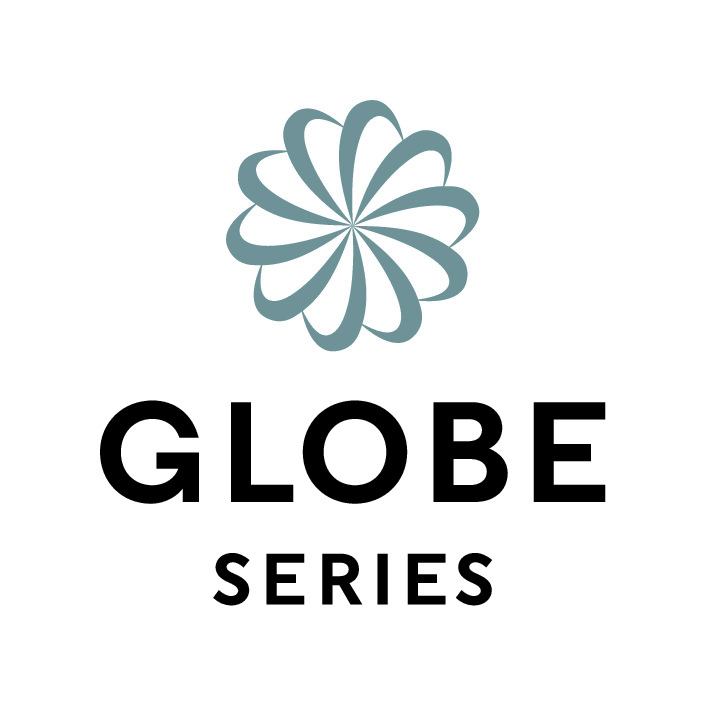 GLOBE Series
GLOBE Series
For the past 25 years, GLOBE Series has served as the nexus for global networking and leadership on the business of the environment. We're about 'Business Innovation for the Planet' and thinking outside the box. GLOBE Series helps thousands of leaders devise winning strategies to spearhead their sectors while conserving resources, igniting innovation, and fueling ideas to help increase resiliency and reduce risk. GLOBE Series is proud to produce two biennial award-winning events: GLOBE Forum and GLOBE Capital.
GLOBE Forum offers an exciting vibe and international flair where innovators come to launch new products and partnerships. Held every two years in Vancouver, Canada, GLOBE Forum draws the best and brightest of the international sustainable business community from nearly 60 countries.
Watch the video to learn more about the GLOBE Forum event.
Join us at GLOBE Forum 2018, March 14 - 16, 2018.
GLOBE Capital is where leaders discuss how to mobilize and accelerate the capital necessary to transform our economy. Goals of this conference are to attract both innovation and new pools of capital to fund advanced, low-carbon infrastructure while mitigating investment risk and enhancing returns.
Watch the video to learn more about the GLOBE Capital event.
Join us at GLOBE Capital, Spring 2019
More from GLOBE Series