Published 03-06-18
Submitted by CricketTogether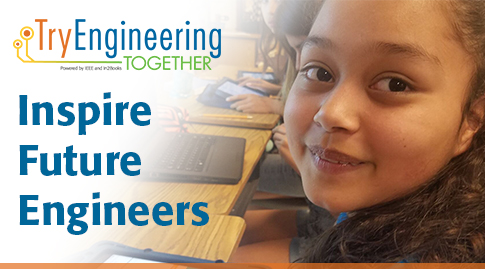 Cricket Media and IEEE today announced Western Digital Corp. as the inaugural launch partner for TryEngineering Together, a new eMentoring platform giving companies a resource to mobilize their employees as volunteers to inspire and educate the next generation of engineers, scientists and technical professionals. 
Employee volunteers from Western Digital are "eMentors" to elementary students at a school in New Jersey who are studying science, technology, engineering and math, commonly known as STEM. Students and volunteers are matched 1:1 to create safe, powerful STEM learning experiences.  
Guided by an engaging and interactive curriculum co-developed by IEEE and Cricket Media, students and their eMentors read short, timely articles related to STEM subjects and discuss hands-on activities that students are experiencing in class. Throughout the school year, students and their eMentors communicate regularly online to ask questions, share ideas, investigate new developments and complete projects together.
"We are excited to have members of our Western Digital family contribute their time and talent to the launch of TryEngineering Together," said Jackie DeMaria, Chief Human Resources Officer, Western Digital. "Western Digital is committed to supporting a variety of educational programs, especially those focused on science, technology, engineering and math. We hope to inspire a generation of students to pursue STEM courses and careers, so they are prepared to thrive in an increasingly connected and data-driven world."
The benefits of eMentoring students can't be underestimated, and at the same time the experience provides the meaning volunteers seek. Because the eMentoring commitment can be met whenever and wherever is most convenient for the volunteer, the opportunity provides a solution to build up a virtual volunteer force to inspire future innovators.
"eMentoring is a game changer for corporate volunteer programs. We are grateful for Western Digital's leadership, linking a caring workforce virtually with kids thirsty to know more about STEM careers, adult life and the world outside their neighborhood," said Nina Zolt, founder of Cricket Media.
The TryEngineering Together platform is modeled on the CricketTogether eMentoring platform, providing companies and their employees rewarding virtual volunteer opportunities to engage online with students and teachers in grades 3-5, particularly with those in economically underserved communities.
"Many kids don't understand what engineers do, or what an exciting career choice it can be," said Dr. Witold Kinsner, IEEE Educational Activities Board Vice President. "eMentors make engineering real for these kids. They share with students how engineering is being used to solve the major challenges facing our planet and society. It makes engineering real as a career choice, and shows the positive difference that engineers make. By serving as role models, eMentors can inspire and help diversify the next generation of engineers and technology professionals, while feeding back their professional experience directly into the educational system."
Cricket Media and IEEE are recruiting corporate partners for the 2018-2019 school year. For more information please visit http://tryengineeringtogether.com/ or email info@tryengineeringtogether.com.
About Cricket Media
Cricket Media, Inc. is a mission-driven global education company that promotes equity in education by producing and distributing award winning content and collaborative learning experiences that are accessible and affordable for all children. Cricket Media serves millions of teachers, students and parents in over 200 countries and territories to fulfill its mission to engage, enlighten and educate children everywhere. Learn more at www.CricketMedia.com
About IEEE
IEEE is the world's largest technical professional organization dedicated to advancing technology for the benefit of humanity. Through its highly-cited publications, conferences, technology standards, and professional and educational activities, IEEE is the trusted "voice" for engineering, computing, and technology information around the globe. Learn more at http://www.ieee.org.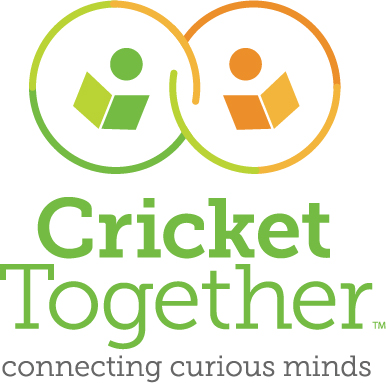 CricketTogether
CricketTogether
Cricket Media, Inc. is a global education company with a portfolio of pre-K-12 educational platforms, products and safe collaborative learning networks that organizations can use to meaningfully and simply enhance their employee engagement and volunteer initiatives. CricketTogether™, its newest offering, is a powerful 1:1 eMentoring program that brings together Cricket content and caring business professionals to answer the increasing demand for youth mentorship to instill 21st century skills for success and the desire of employees to be able volunteer more with a flexible anytime, anywhere platform.
As a socially responsible enterprise, Cricket Media's mission is to promote education equity. The company's other popular media brands for toddlers to teens include Babybug®, Ladybug®, Cricket® and Cobblestone™, and its free global community, ePals, and CricketTogether™. Cricket Media serves millions of teachers, students and parents in over 200 countries and territories through its platform and NeuPals, its joint venture with China's leading IT services company Neusoft. Cricket Media also licenses its content and platform to top publishing and educational companies worldwide. For more information, please visit http://www.cricketmedia.com.
More from CricketTogether