Published 02-27-18
Submitted by Tennaxia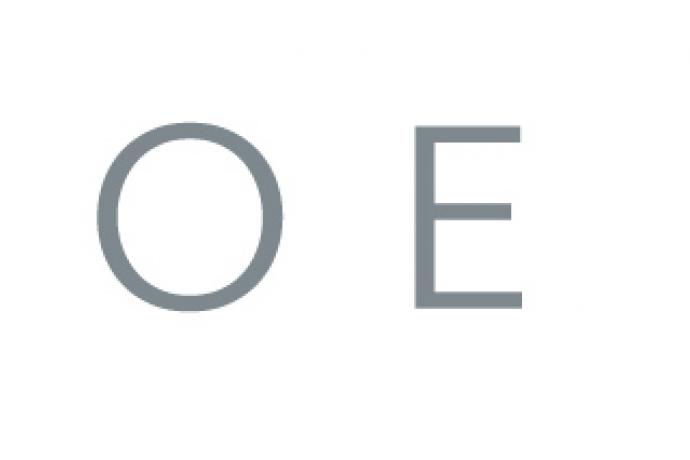 Tennaxia, an EU market leader in sustainability data collection and analysis software, has join forces in the U.S. with K·Coe Isom, the leading accounting and consulting firm focused on solutions in food and agriculture. This collaboration will offer both technology and services for food and beverage companies looking to improve, scale up or streamline their efforts sustainable performance.
The Tennaxia–K·Coe Isom collaboration will focus on helping the growing number of food and beverage companies across the value chain that need to meet and report on accepted sustainability standards for their operational sites, as well as aligning sustainability and core business objectives.
"Tennaxia has entered the U.S. market with a proven web-based solution, which can be tailored to customer needs for collecting data across sites. It can also be used to meet multiple U.S. and global reporting obligations that we know exist in the food and beverage market today," explains Juliette Barre, Principal, Tennaxia North America.  
"We have connected with K·Coe Isom because of their deep expertise and long history serving food and beverage clients in the U.S.," she adds, noting that the firm has worked for a range of clients that include Cargill, West Liberty Foods, and Kellogg's. "Sustainability, operations, strategy and business functions will have everything they need for measurement, compliance, and analysis, with a superior level of trust and validation – from a tailored software combined with hands-on strategy and support services. We know that in the U.S., food and beverage companies need partners that can add value via this combination of services and technology."
Addressing complexity with clarity and precision
"Sustainability data is a key factor in core business decisions, as well as an increasing requirement of the food and beverage value chain," says Emily Johannes, Principal and Director of ResourceMax™ Sustainability Services for K·Coe Isom. "Accurate and comprehensive data management and analytics are a strategic imperative: we are moving beyond simple spreadsheets. No matter what the size, food and beverage companies today need to employ dedicated software tools and services that are specifically geared for data collection, multiple reporting requirements, and achieving performance goals."
"Tennaxia's solution is comprehensive yet agile – we like how it can be implemented quickly and tailored to each client," she adds.  "Combining their web-based analytics and data management with our expertise in strategy, implementation, and supply-chain reporting makes sense for U.S. and global food and beverage companies. Our combined solution supports clients with the features and services they need – and nothing they don't. Our partnership assures we tailor our solutions to specific client needs within food and agriculture, unlike 'packaged' software on the market today."
About Tennaxia
Tennaxia, founded in 2001, already powers more than 10,000 customer sites in 70 countries. The company's software has been battle tested in France and the EU, where government regulations are even more stringent than in the U.S.  The technology offers three levels of validation and verification to confirm data quality.  Major European companies using Tennaxia's software include AXA, Peugeot-Citroen, Group Bel (producer of Laughing Cow and Baby Bel cheeses), Auchan, a global retailer, and GeoPost, the "Fed-Ex" of Europe. Learn more at www.tennaxia.com/en.
About K·Coe Isom
K·Coe Isom leads, nationally as consultants, CPAs, and business advisors in the food and agriculture industry. A top 60 accounting and consulting firm, we are deeply embedded throughout the U.S. food-supply chain, from policy to plate. We work with producers, input suppliers, processors, packagers, distributors, biofuel manufacturers, equipment dealerships, landowners, lenders, and many agencies and policy organizations that support the industry. Our sustainability team provides valuable tools, strategies, plans, and analysis to increase food and agriculture's business value and credibility in the marketplace. K·Coe Isom builds business-oriented sustainability programs for food companies, beef, dairy, pork, turkey, grain/feed companies and producers, enabling them to capture and report sustainability information to valued customers and the public. K·Coe Isom serves domestic and international clientele from 21 coast-to-coast offices. Learn more at www.kcoe.com.  

Tennaxia
Tennaxia
Tennaxia, helps you to grow sustainably! Since 2001, Tennaxia has been helping companies to sustain and improve their sustainability performance by providing them with overall solutions combining on-line software with business consulting. Tennaxia helps more specifically with managing companies' Corporate Responsibility performance, facilitating Environment, Health and Safety governance, reducing EHS risks and costs, complying with their regulatory obligations; and finally, anticipating stakeholder expectations. Tennaxia's client-centered innovations and unique service is highlighted by its 100% retention rate year after year among its clients in many different industries: automotive, food processing, chemicals, electronics, energy, pharmaceuticals, aerospace, etc
More from Tennaxia