Published 02-16-18
Submitted by Xylem Inc.
Xylem Inc. (NYSE: XYL), a leading global water technology company, has been ranked number 10 on Barron's inaugural 100 Most Sustainable Companies list, which was announced in its February 3, 2018 issue. Xylem was also ranked number 2 on Barron's Special Report: The Most Sustainable Industrials. The full report can be found here.
"It is a great honor to be included among this auspicious group of sustainable companies, and we're very pleased that our results have placed us in the top 10 on Barron's 100 Most Sustainable Companies list," said Patrick Decker, President and CEO of Xylem Inc. "At Xylem, it's not just what we do that matters, but how we do it. Sustainable practices are woven into every aspect of our operations and business strategy. They define how we help our customers solve their water and infrastructure challenges, how we run our own operations, and how we treat our colleagues and give back to the communities in which we work and live. This recognition reflects the commitment and dedication of all our 16,500-plus colleagues who strive every day to make the world a better place by solving water."
To determine the rankings, Barron's partnered with Calvert Research and management, which analyzed the 1,000 largest publicly held companies, measured by market capitalization, with headquarters in the United States. According to the report, each company wasrated on its demonstrated responsibility in five stakeholder categories: shareholders, employees, customers, planet and community. Stock performance was not considered as a criterion in this ranking.
In December 2017, Xylem was named one of America's Most JUST Companies, according to Forbes and JUST Capital, a nonprofit that ranks the largest publicly traded corporations in the United States on issues such as worker pay and treatment, job creation, healthy products and communities, environmental impact, and more.
About Xylem
Xylem (XYL) is a leading global water technology company committed to developing innovative technology solutions to the world's water challenges. The Company's products and services move, treat, analyze, monitor and return water to the environment in public utility, industrial, residential and commercial building services settings. Xylem also provides a leading portfolio of smart metering, network technologies and advanced infrastructure analytics solutions for water, electric and gas utilities. The Company's more than 16,500 employees bring broad applications expertise with a strong focus on identifying comprehensive, sustainable solutions. Headquartered in Rye Brook, New York with 2017 revenue of $4.7 billion, Xylem does business in more than 150 countries through a number of market-leading product brands.
The name Xylem is derived from classical Greek and is the tissue that transports water in plants, highlighting the engineering efficiency of our water-centric business by linking it with the best water transportation of all – that which occurs in nature. For more information, please visit us at www.xylem.com.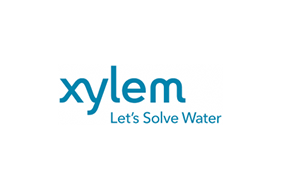 Xylem Inc.