Published 02-01-18
Submitted by Ashridge Executive Education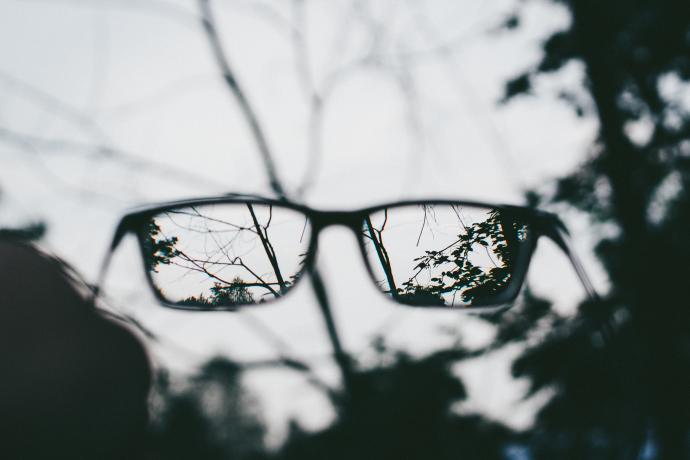 Building Change Acumen for effective change, stable growth, and positive impact. Click to watch video.
The secret to effective change, stable growth, and positive impact
The leadership skills needed to steer business towards sustainable growth have long been a focal concern for both academics and practitioners alike. Received wisdom has identified the need for strength in, for example, strategic thinking, customer focus and employee engagement. Much is on offer from business schools and consultants to help leaders develop these necessary talents. To stay ahead of the curve today, these traditional areas of expertise are simply not enough. New challenges have now been thrown into, and emerged out of, the mix which is transforming the business landscape. There is no single problem to be 'solved,' but a whole array of massively influential and interconnected trends that must now be factored into business decisions.
Influential and interconnected trends shaping business decisions and strategy:
The growing awareness that organizations must do more than focus on creating financial value. Increasing demands for business transparency and accountability are changing the parameters within which services and products must be provided. Corporate social responsibility, organizational sustainability and environmental husbandry are now key requirements for a license to operate.

The rapid pace of change today means that products and services may become obsolete overnight. In turn, the changing skill requirements within job families and occupations are becoming more marked and more difficult to predict.

Cross-functional and cross-generational workforces. This is not simply a matter of digital natives, or millennials, working alongside older workers who communicate more traditionally. Workforce demographics are changing, bringing a diverse array of skills, working expectations, and viewpoints. 

Digital transformation – particularly the blurred intersections of the physical and digital worlds, and how technological change is curtailing the life of current skill sets. 

New business models – the gig economy and pop up businesses at one end of the spectrum and increasingly complex business models, tensions and interdependencies at the other. There are new sources of competition which can include startups and companies in adjacent industries. One example of the disruptive nature of change here is the expansion of the gig economy, with increasing numbers of independent and flexible workers creating their own business value developing at the same time as autonomous vehicles are replacing couriers and taxi drivers with technology.

Expectations and assumptions about our workplaces, environmental psychology and concepts like mindfulness are re-shaping organizational cultures and systems in ways that redefine HR practices such as performance management, retention and succession planning.
The other key feature is that these trends are still evolving, and at an ever-increasing pace.  Recent CEB data shows that "the average organization has made a whopping five enterprises changes – such as culture change, restructuring, market expansion, leadership transition or merger/acquisition in the last three years. Change is doubtlessly accelerating."
Re-thinking Change Management
Against this backdrop of constant and unpredictable turbulence, businesses' requirements for change management capability have significantly increased. We have seen the emergence of change management as a profession and a discipline in its own right. This has involved the establishment of standards, methodologies, frameworks and the development and recognition of professional qualifications in change management
Yet, the complexity and unrelenting pace of change mean that change can no longer be managed by the experts alone.  Businesses need to think seriously about the development and deployment of change capability in their leaders.  So, while traditionally successful business leaders were seen to improve processes, increase efficiencies and manage financial growth, they must now be able to redefine their businesses and create new solutions which will work well in unexplored and unexperienced situations. Leaders need to be familiar with robust tools for running and changing organizations, while understanding that organizations and their environment are not separate entities but part of the same system. As well as having a broad understanding of the social, environmental and economic environment in which they operate, leaders must develop the confidence to evaluate options, challenge assumptions, and exercise responsibility through the conscious decisions they make as change leaders.
So, today's successful business leaders need a transformed set of capabilities. In today's world, to be a successful leader, the need to lead change effectively is the supreme, the most dominant, the most overriding ability of all.  This shift means re-thinking what leaders know about change management and adapting how they work with and leverage change management in their organizations.
The confidence to 'look over the parapet', to find new ways to add value, through change, both for themselves and their organizations will be the key to future survival and enduring success.  Yet 'change management' is not always listed in a leader's job spec. Even less often is it a core module on an MBA program.  
Building Change Acumen
So how can we best develop leaders for the future? Leaders who can ride and guide the changes their organizations will undoubtedly face, whether restructuring, competitive struggles or uncertain economies.
Firstly, a new approach to leading change needs to be developed. A top-down approach cannot work in a world where no single individual, or executive group, can have a comprehensive grasp of all that needs to happen fast enough to make change work. Interdependencies between businesses and people both cause, and require, grassroots involvement, and bottom-up accountability for change. Thus, change leaders must be in touch, must be accessible and responsive to both the near and the far contexts of their businesses.
Related to this is the development of effective networking skills. Networking is not merely a nice to have buzzword. Change programs fail when early successes remain isolated in organizational silos. Change leadership development must create a cadre of leaders who share the same vocabulary and values and who can collaborate effectively across geographic and organizational boundaries.
Much of this development relates to the "softer" skills that leaders need to communicate changes throughout the organization and make them stick. Things like being able to keep colleagues and employees engaged when things are difficult, to promote collaboration across functional and organizational boundaries, and to help people embrace change programs through dialogue and conversation, not dictation.
Building Future Leaders
Effective change leaders will be able to seek out and identify new opportunities and will be able to deliver on them, through others. They will not be afraid to redefine their businesses and will be respected for their ability to reshape their organizations successfully.  Changes in their industries won't overcome them – in fact, they will find ways to leverage those changes by mastering the technical improvements whilst at the same time understanding the personal behavioral changes needed to support the operational ones.
This positive 'Smörgåsbord' of evolving challenges has never before been so daunting for leaders, or indeed so exciting.
New Executive Masters in Leading Change
For those leaders who are ready to take on these challenges and committed to lead their organization through change successfully, Ashridge Executive Education has designed the Executive Masters in Leading Change.
Experienced change experts have developed this innovative two-year, part-time program with the aim to specifically address the unique challenges within organizations operating in an increasingly volatile, uncertain, complex, and fast-changing environment, where standard approaches no longer work. While the program is designed to lead to a Master's award, participants can exit at either Postgraduate Certificate or Diploma stage.  It also aims to prepare those participants who wish to take their learning to the next level for an Executive PhD in Global Leadership at Ashridge Executive Education at Hult.
Starting in September 2018, this Masters was designed for professionals with significant experience as managers and organizational leaders, change and innovation practitioners, or internal and external organizational consultants, who want a step change in how they can future-proof their organizations and effectively lead change.
A key part of the program is to learn through reflective practice and action inquiry. The highly participative nature of the workshops enables the exchange of experiences and allows the immediate application of new approaches and methodologies to your practice. 
Contact our admissions team for more information: admissions@ashridge.hult.edu 
Written by Professor Patricia Hind (MSc, PhD), January 2018
Director of the Ashridge Centre for Research in Executive Development, Academic Director of the Executive Masters in Leading Change
As an organizational behavior specialist, Patricia works with a range of clients, nationally and internationally from both the public and private sectors, specializing in leadership, organizational behavior and change management. She has worked closely on the design and delivery of programs for organizations such as Philips, BP, E.On, Barclays and Alcatel and is qualified to use a wide range of psychometric instruments. Patricia has a degree in Psychology, an MSc in Organizational Psychology and a Doctorate in Managing without Authority.

Ashridge Executive Education
Ashridge Executive Education
Ashridge has contributed to the success of thousands of individuals, teams and organizations by helping to develop their leadership capabilities. As part of Hult International Business School one of the world's truly global business schools, Ashridge has an unrivaled international platform to deliver teaching across the globe. Ashridge Executive Education attracts clients from every continent and is in the 1% of providers globally to be accredited by all three major executive education bodies: AACSB, EQUIS and AMBA.
More from Ashridge Executive Education