Published 01-25-18
Submitted by KeyBank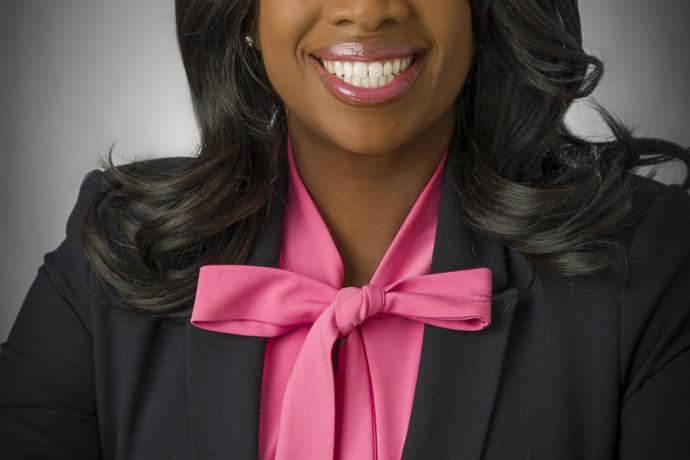 Kim Manigault, Chief Diversity & Inclusion Officer, KeyCorp
KeyCorp (NYSE: KEY) today announced that Kim Manigault has been named as Chief Diversity & Inclusion Officer for the company. In this role, Manigault will be responsible for championing a diverse workforce and leading the long-term planning and execution of related initiatives across the organization. Manigault replaces Poppie Parish who retired from Key at the end of 2017. 
"KeyBank has long been recognized as a leader in workplace and supplier diversity for our industry," said Beth Mooney, Chairman and CEO, KeyCorp. "From the Boardroom to the backroom, I am proud of the culture we have at Key. Kim is the perfect leader to build on this record. She will work with our business leaders to accelerate performance by championing diversity and inclusion throughout our workforce, in our workplace and in the marketplace."
In her new role, Manigault will join the Diversity & Inclusion team, which is part of Key's Corporate Center. She will report to Trina Evans, Director of Corporate Center. 
Manigault steps into the Chief Diversity & Inclusion Officer role after serving as Chief Financial Officer for Key's Technology and Operations organization.  In this role, Manigault implemented technology business management processes which provided transparency into the cost to operate Key's technology programs. She also led the engagement and diversity and inclusion efforts throughout the Finance Department. In addition to her contributions to Finance, she has been involved in many of Key's enterprise-wide diversity and inclusion initiatives and recently served as President of the Cleveland Chapter of the African American Key Business Networking Group. 
Manigault has deep experience in the financial services industry, serving in roles for Bank of America, Deutsche Bank and J.P Morgan.  She is an active member of the Board of Directors of the Greater Cleveland YMCA, serving as the Board Treasurer and the Chairperson of the Finance Committee. She is also a member of the Board of Trustees of the Urban League of Greater Cleveland, where she serves as Co-Chair of the Audit Committee.  Manigault has a BS from Rutgers University, is a CPA and is Six Sigma certified.
###

KeyBank
KeyBank
Cleveland-based KeyCorp is one of the nation's largest bank-based financial services companies, with assets of approximately $95 billion. Key companies provide investment management, retail and commercial banking, consumer finance, and investment banking products and services to individuals and companies throughout the United States and, for certain businesses, internationally.
More from KeyBank