Published 01-24-18
Submitted by 3Degrees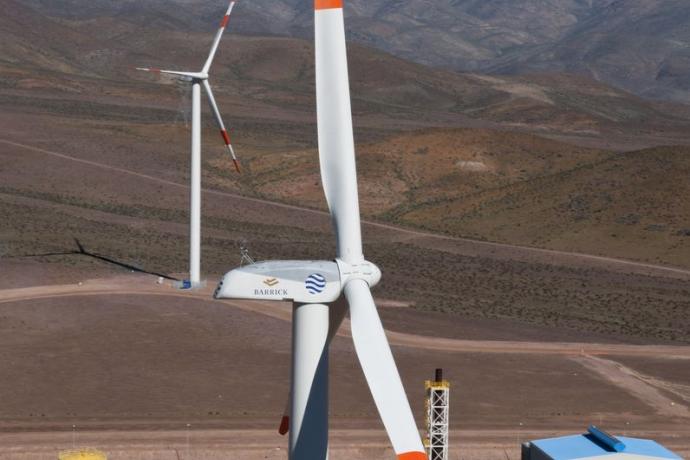 From left to right: Bhuvan Neema, Michelle Davis, Krisztina Pjeczka, Josh Constanti, Kayla Kutter, Jaydeep Laljani, Taylor Price, and Nitish Garg
In partnership with Net Impact, OneEnergy Renewables and 3Degrees are thrilled to announce the 2018 class of Energy Scholars. 
The Energy Scholar program, now in its seventh year, is designed to cultivate and empower tomorrow's renewable energy leaders through professional mentoring, networking, and industry access. The goal of the program is to foster a new generation of skilled and experienced professionals to take on the fight against climate change.
"We congratulate the 2018 Energy Scholar awardees and look forward to supporting their contributions toward an equitable new energy economy," said Jennifer Barnes, VP of Operations & Communications at OneEnergy Renewables. "We are also thrilled to have partnered with our long-standing friends at 3Degrees this year.  OneEnergy believes that with both companies working together, the Energy Scholars will enjoy even more career opportunities and experiences. 
The Energy Scholar Program recipients comprise students from esteemed institutions such as Duke, UCLA, University of Michigan, and Yale across the spectrum of renewable energy industry needs, including sustainable energy policy, power system modeling, and renewable thermal technologies.
"We are enjoying getting to know this diverse and talented class of Energy Scholars." said Adam Capage, vice president of corporate and government affairs at 3Degrees. "Their impressive academic achievements, coupled with steadfast commitment to growing the renewable energy industry makes us optimistic about the future."
Net Impact, OneEnergy Renewables and 3Degrees would like to congratulate the exemplary dedication these students continue to demonstrate and look forward to seeing the impact they will make on the renewable energy sector.
"Net Impact is so proud of our continued partnership with One Energy Renewables during the last several years!" said Liz Maw, Net Impact's CEO. "This year, we deepened our shared commitment further, cultivating emerging-generation renewable energy leaders through the Energy Scholars program. By expanding our partnership to include 3Degrees, another pioneering organization focused on transitioning towards a low-carbon economy, as well as including the topic of racial diversity at the Energy Scholars conference session, collectively, we're accelerating our future energy industry leaders in key, relevant ways. We look forward to many more years of working together for a more sustainable world." 

To learn more about the Energy Scholars program, click here and here. 
About 3Degrees
At 3Degrees, our business is our mission. As a certified B Corporation, we connect people with cleaner energy on a massive scale — providing renewable energy and carbon offset solutions to Fortune 500 companies, utilities, universities, green building firms and other organizations that are working to make their services and operations more sustainable. Headquartered in San Francisco, 3Degrees serves clients around the world. Visit 3degreesinc.com.
About OneEnergy Renewables
OneEnergy Renewables is an independent developer of community and utility-scale solar energy projects across North America, with a focus on commercial, institutional and utility customers. Our experienced team of renewable energy professionals pair de-risked projects with advanced energy procurement and financial solutions to deliver construction-ready and operational solar assets.Visit OneEnergyRenewables.com.
About Net Impact
Net Impact is a leading nonprofit that supports a new generation to work within and beyond business for a sustainable future. With more than 60,000 student and professional members and nearly 300 chapters worldwide, we make a net impact that transforms our lives, our organizations, and the world. Visit NetImpact.org.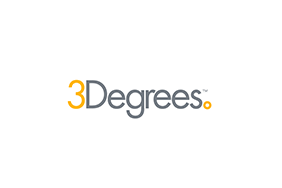 3Degrees
3Degrees
3Degrees exists for one simple reason - to make it possible for businesses and their customers to take urgent action on climate change. As a certified B Corporation, we provide renewable energy and emission reduction solutions to global Fortune 500 companies, utilities and other organizations that want to join the fight against climate change. The 3Degrees team has deep expertise in sustainability consulting, environmental markets, renewable energy and carbon project development, and utility renewable energy programs. Together with our customers, 3Degrees helps develop and implement creative solutions that ensure environmental integrity and make good business sense.
Since 2002, 3Degrees has worked with over 400 clients in 60 countries and has been widely recognized for our industry leadership and award-winning programs for clients. The company is headquartered in San Francisco, with offices in Portland, Oregon, Seattle, Washington and Richmond, Virginia. Learn more at 3degreesinc.com.
More from 3Degrees