Published 01-15-18
Submitted by LeasePlan
(GlobeNewswire) - The organisations attending the World Economic Forum (WEF) Annual Meeting in Davos this month have the potential to erase three million tonnes of carbon dioxide (CO2) by switching to low-emission fleets. That's one of the key findings in the first annual Sustainable Fleet Benchmark published today by LeasePlan Corporation N.V., a global leader in fleet management and driver mobility. 
The new Benchmark also underlines the significant contribution that corporate fleets can make in the fight against climate change, and highlights those organisations that are already making a difference by switching to sustainable fleets.
Highlights include: 
The 1,808 organisations attending the WEF Annual Meeting in Davos-Klosters have an estimated 813,000 vehicles in their fleets, which collectively emit approximately 3.09 million tonnes of CO2 per annum.

Fleets are gradually moving towards alternative powertrains, primarily battery electric vehicles and plug-in hybrids, as awareness builds. The proportion of vehicles with alternative powertrains in corporate fleets rose from 3.3% in 2015 to 4.3% in 2017.

Continued action is required as average CO2 emissions rose slightly in 2017 for the first time since 2012. This is due to increased uptake of petrol vehicles, as well as the first rise in average mileage since 2013. 

The Benchmark identifies 3 profiles for sustainable fleets: Starter, Transformer and Leader. The technology sector contains the highest number of companies with a Leader profile.

Companies with a Leader profile include Baidu, EDF Group, IKEA Group and Royal HaskoningDHV
Tex Gunning, CEO of LeasePlan, said:
"Companies attending Davos could erase 3 million tonnes of CO2 simply by choosing a low-emission fleet - and that's just the start. LeasePlan's Sustainable Fleet Benchmark shows how all corporate fleets can make a difference in the fight against climate change.
Climate change, and how to prevent it, is one of the major topics at this year's World Economic Forum meeting in Davos. Around half the cars on the road today belong to companies and a move towards cleaner fleets would be one of the best ways to reduce global emissions. Corporate fleets must be a part of this conversation.  It is as simple as a decision from top leadership saying 'we will make the switch', and that can happen today. LeasePlan is committed to helping any organisation that wants to make a positive contribution to this historic challenge." 
Notes to editors
The Sustainable Fleet Benchmark 2017 is available to download at www.leaseplan.com/newsroom

The Benchmark's findings are based on an analysis of LeasePlan's database of over 500,000 vehicles across 32 countries, operating in sectors ranging from healthcare to technology

Road transport accounts for approximately 20% of the EU's total emissions of carbon dioxide (CO2): https://ec.europa.eu/clima/policies/transport/vehicles_en

The 48th WEF Annual Meeting takes place in Davos-Klosters from 23rd January until 26th January.

EV100 is a global business initiative designed to fast-track the uptake of electric vehicles (EV) and infrastructure. This is the only initiative of its kind to encourage global business commitments on electric transport, with members committing to transition their petrol and diesel fleets to electric vehicle fleets by 2030. LeasePlan is one of the ten founding partners of EV100. More information about LeasePlan's involvement with EV100 is available here: https://www.leaseplan.com/newsroom/2017/leaseplan-joins-ev100-initiative-and-speeds-up-transition-to-electric-mobility
ENDS
Media contact:
Samantha Chiene
Tel.: +31 6 10 88 68 31
E-mail: media@leaseplancorp.com
About LeasePlan
LeasePlan is one of the world's leading fleet management and driver mobility companies, with 1.7 million vehicles under management in over 30 countries. Our core business involves managing the entire vehicle life-cycle for our clients, taking care of everything from purchasing, insurance and maintenance to car re-marketing. With over 50 years' experience, we are a trusted partner for our corporate, SME, private and mobility service clients. Our mission is to provide what's next in mobility via an 'Any car, Anytime, Anywhere' service - so you can focus on what's next for you. Find out more at www.leaseplan.com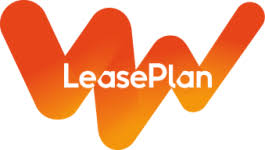 LeasePlan