Published 01-10-18
Submitted by McKinney Capital & Advisory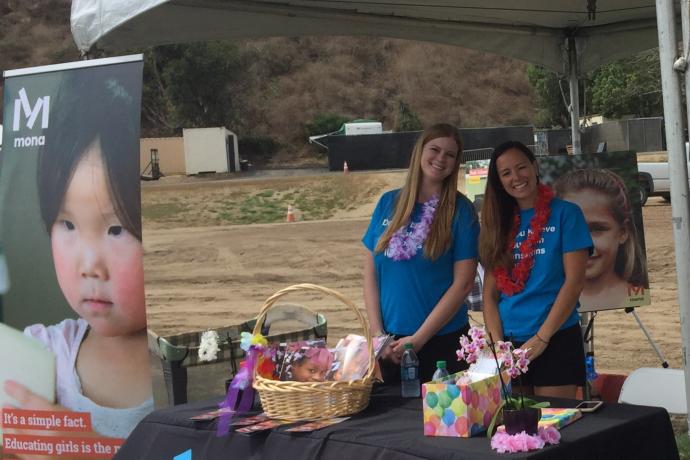 Late in the summer of 2017, McKinney Capital & Advisory partnered with Mona Foundation to host the Aloha Sunday Fundraiser at the San Diego Surf Polo Club. This event was the "coming out" party for the San Diego Chapter of Mona Foundation and was focused on providing those in attendance an opportunity to become better acquainted with the Foundation. With three members of the McKinney team now as members of the new San Diego Chapter (Lori McKinney, CFO; Nour-Dean Anakar, Director, International Business Development; and Diana Baker, Culture & Operations Manager), there are already talks of partnering for more exciting fundraising events for 2018.
Nour-Dean Anakar, current board director of the San Diego Chapter of Mona Foundation, shares, "I decided to support Mona Foundation any way I can because children's education in underdeveloped countries is an essential building block for positive change. Mona has clearly demonstrated that through the Foundation's support, global impact on access to education for young girls, and gender equality is undeniable."
Lori McKinney was nominated to be the Treasurer of the San Diego Chapter of Mona Foundation in 2017. The most recent member to join Mona Foundation from McKinney, Diana Baker, was attracted to the Foundation initially based on what they stand for: that the key to alleviating global poverty and achieving sustained community transformation lies in universal education and gender equality . Diana truly connected with the Foundation because of the selflessness of its board members and advocates, the professionalism of the operations, and their vision for the future. She had been looking to join a philanthropic organization that she felt truly reflected her own values but also had the operational foundation to succeed. Having worked in start-ups in the past, Diana built a keen sense for what needs to be present in an organization to be successful and she saw all those attributes within Mona Foundation. As a member of the San Diego Chapter, Diana is enthusiastic about the future of the children of our world because she can see the impact the foundation has already had and will continue to have in the years to come.
About Mona Foundation:
Mona Foundation was founded in 1999 by a small group of people committed to making life better for all of our children. The Foundation supports grassroots educational initiatives that provide education to all children, increase opportunities for women and girls, and emphasize service to the community. Its goal is to alleviate global poverty and support community led transformation such that no child ever goes to bed hungry, is lost to preventable diseases, or is deprived of gift of education for lack of resources. 
About McKinney Capital & Advisory: 
McKinney Capital & Advisory is an all-in-one commercial real estate wealth management firm. We create opportunities for investors, companies, and owners to maximize their value and return on investment. Our mission is to inspire strategic transformation in our world through commercial real estate investments, brokerage, and asset management.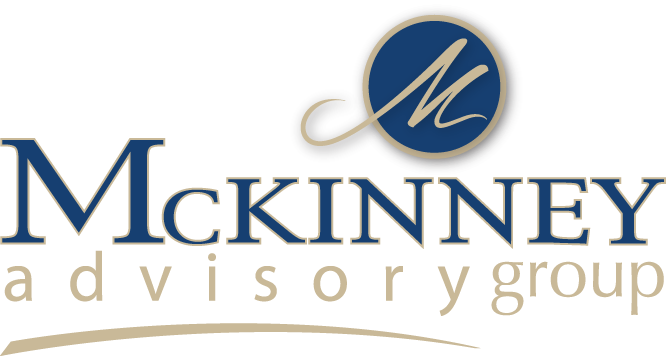 McKinney Capital & Advisory
McKinney Capital & Advisory
McKinney Advisory Group is a full-service real estate firm focusing on the representation of tenants to maximize the value of their real estate assets. We represent companies in all stages of acquisition disposition and financing of commercial real estate.
McKinney Advisory Group is a uniquely client-focused firm, operating at the highest level of fiduciary responsibility as we look at the bigger picture when helping companies make real estate decisions. Ultimately, we are an achieve your vision company, finding customized solutions and building relationships for long-term success. McKinney Advisory Group is not like many other real estate firms. We believe in our sense of purpose and commitment to making the world a better place.
McKinney Advisory Group seeks to enhance the bottom-line and social impact of nonprofits in our community. Through our business relationships we have supported many nonprofits with our gifts of time, talent and treasure. We have a dedicated individual in our staff to assist with our commitments to nonprofits and make sure we are utilizing our resources to meet all our nonprofit partners' needs effectively. We love that there are so many great organizations available and strive to make the biggest impact by bringing together nonprofit and for profit partners.
More from McKinney Capital & Advisory