Published 12-27-17
Submitted by McKinney Capital & Advisory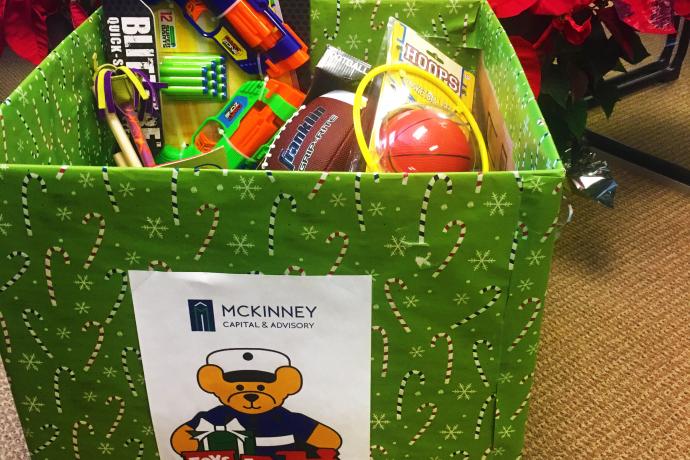 McKinney's Toys for Tots Donation Box
McKinney Capital & Advisory held a Toy Drive in support of U.S. Marine Corps Reserve Toys for Tots from November 29 to December 22, 2017. Through every commercial real estate transaction and investment, the McKinney team understands the importance of giving back to the community a piece of every success they achieve. President & CEO, Damian McKinney comments, "We are here to bring out the best in others as much as possible, so they can share their gifts with the rest of the world."
The Toy Drive was launched at McKinney's Holiday Party – and the box was almost full after just that first night. It was then brought back to the company's headquarters in Carmel Valley for the rest of the holiday season. To wrap things up, Diana Baker, McKinney's Culture & Operations Manager, dropped off the box of toys to the Solana Beach Fire Department just before the holiday weekend to brighten up the spirits of San Diego's children in need.
McKinney has been known to be involved with organizations that support children, such as The Molina Foundation, an organization that provides free new books to children and families nationwide. Damian McKinney is also a former board member and current supporter of San Diego Center for Children, San Diego's oldest non-profit serving children and families. Most recently, three of McKinney's team members serve on the board of Mona Foundation, which is committed to alleviating poverty and making life better for children. This purpose-driven commercial real estate team plans to continue its involvement with these impactful organizations as their team continues to grow in the next year and beyond.
About the U.S. Marine Corps Reserve Toys for Tots Program: The mission of the U.S. Marine Corps Reserve Toys for Tots Program is to collect new, unwrapped toys during the holiday season and distribute them as Christmas gifts to less fortunate children in the community. The result of their efforts is to deliver a message of hope to less fortunate youth and assist them in experiencing the joy of Christmas.
About McKinney Capital & Advisory:  McKinney Capital & Advisory is an all-in-one commercial real estate wealth management firm. We create opportunities for investors, companies, and owners to maximize their value and return on investment. Our mission is to inspire strategic transformation in our world through commercial real estate investments, brokerage and asset management.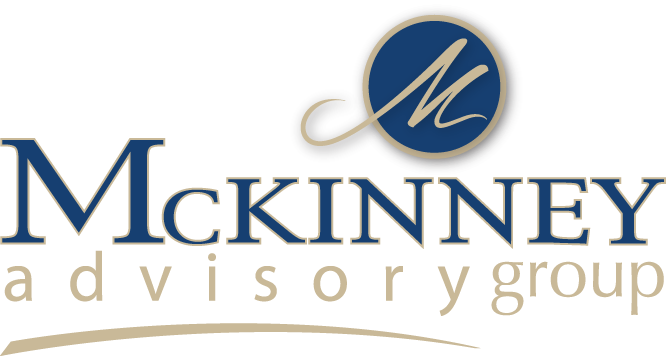 McKinney Capital & Advisory
McKinney Capital & Advisory
McKinney Advisory Group is a full-service real estate firm focusing on the representation of tenants to maximize the value of their real estate assets. We represent companies in all stages of acquisition disposition and financing of commercial real estate.
McKinney Advisory Group is a uniquely client-focused firm, operating at the highest level of fiduciary responsibility as we look at the bigger picture when helping companies make real estate decisions. Ultimately, we are an achieve your vision company, finding customized solutions and building relationships for long-term success. McKinney Advisory Group is not like many other real estate firms. We believe in our sense of purpose and commitment to making the world a better place.
McKinney Advisory Group seeks to enhance the bottom-line and social impact of nonprofits in our community. Through our business relationships we have supported many nonprofits with our gifts of time, talent and treasure. We have a dedicated individual in our staff to assist with our commitments to nonprofits and make sure we are utilizing our resources to meet all our nonprofit partners' needs effectively. We love that there are so many great organizations available and strive to make the biggest impact by bringing together nonprofit and for profit partners.
More from McKinney Capital & Advisory