Published 12-13-17
Submitted by 3Degrees
3Degrees is proud to be a part of BART's historic commitment to long term renewable energy through two power purchase agreements. BART, the fifth largest rapid transit system in the US, serves San Francisco and surrounding communities. Working with the Sustainability Group at BART, our team developed and managed the solicitation process, evaluating bids from over 30 project developers. 3Degrees was also responsible for significant quantitative analysis and qualitative project and supplier assessment, allowing the team to identify those projects that provided both the best value and the best fit for BART's unique energy needs.
"3Degrees was instrumental in providing both in-depth quantitative analysis along with real-world expertise that allowed us to quickly zero in on the best opportunities for BART," said Holly Gordon, Sustainability Group Manager at BART, "Their team was invaluable in helping us make strategic procurement decisions in a dynamic and changing marketplace." 
The 3Degrees' team worked closely with BART throughout contract negotiations and helped to finalize the agreements, providing key risk mitigation recommendations and solutions.
"3Degrees is proud to be a part of BART's work on combating climate change," says Kourtney Nelson, Director in 3Degrees' Energy & Climate Practice. "As a leader in the transportation sector, they have now set the bar for their peers."
These projects, which are expected to come online by 2021, will provide about 90% of BART's electricity needs, far exceeding BART's goal of getting 50% of their energy from renewable sources by 2025. In addition, these projects will help both lower and stabilize BART's energy costs.
At 3Degrees, our business is our mission. As a certified B Corporation, we connect people with cleaner energy on a massive scale — providing renewable energy and carbon offset solutions to Fortune 500 companies, utilities, universities, green building firms and other organizations that are working to make their services and operations more sustainable. Headquartered in San Francisco, 3Degrees serves clients around the world.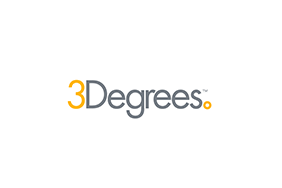 3Degrees
3Degrees
3Degrees exists for one simple reason - to make it possible for businesses and their customers to take urgent action on climate change. As a certified B Corporation, we provide renewable energy and emission reduction solutions to global Fortune 500 companies, utilities and other organizations that want to join the fight against climate change. The 3Degrees team has deep expertise in sustainability consulting, environmental markets, renewable energy and carbon project development, and utility renewable energy programs. Together with our customers, 3Degrees helps develop and implement creative solutions that ensure environmental integrity and make good business sense.
Since 2002, 3Degrees has worked with over 400 clients in 60 countries and has been widely recognized for our industry leadership and award-winning programs for clients. The company is headquartered in San Francisco, with offices in Portland, Oregon, Seattle, Washington and Richmond, Virginia. Learn more at 3degreesinc.com.
More from 3Degrees