Published 11-16-17
Submitted by The J.M. Kaplan Fund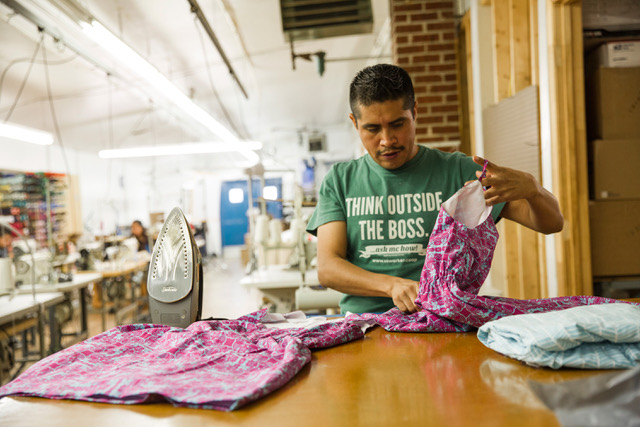 The J.M.. Kaplan Fund is awarding its Innovation Prize to 10 cutting-edge initiatives on social justice, environment and heritage conservation, including The Industrial Commons in North Carolina
The J.M. Kaplan Fund, a New York-based family foundation, today announced ten winners of the second J.M.K. Innovation Prize, a grant making initiative that invests in early-stage efforts to address pressing social and environmental issues.
The J.M.K. Innovation Prize provides each awardee with three years of support at $50,000 per year, as well as a $25,000 "bank" of funds for technical assistance or targeted project expenses – a total award of $175,000. The Prize focuses especially on new ideas piloted or prototyped by dynamic visionaries at a stage when they typically struggle to acquire seed funding. This year, applicants responded to rapidly shifting challenges in communities across America through efforts that promise profound social impacts.
"When we envisioned this second round of the Prize, we could not have imagined it would coincide with an unprecedented remaking of America's political landscape," said Peter Davidson, Chairman of the J.M. Kaplan Fund Board of Trustees. "Today's entrepreneurs are sending a clear message that many institutions have failed to solve our most persistent social problems. These innovators are reimagining how to bring change across the country using new technologies, collaboration across sectors, and even socially-minded for-profit tools."
This year's pool of 1,193 applications — representing 49 states — addressed an array of needs across the Fund's three focus areas: The Environment – Reducing the pace and impacts of climate change; Heritage Conservation – Conserving America's greatest monuments and places; and Social Justice – Supporting common-sense criminal justice and labor reform, as well as humane treatment of immigrants and refugees in the U.S.
The ten 2017 J.M.K. Innovation Prize winners are:
Asylum Seeker Advocacy Project, Swapna Reddy & Elizabeth Willis, New York – ASAP uses creative lawyering, an innovative model of remote representation, and large-scale volunteer mobilization to take on and win cases for refugee mothers and their families across the country. See: asap.urbanjustice.org
The California Harvesters, Carmen Rojas, California – The California Harvesters, the nation's first farm worker trust, allows workers and farm owners to co-create employment standards, provide worker-ownership opportunities, and pave the way for greater economic security for immigrant farmworkers. See: theworkerslab.com
Coral Vita, Gator Halpern & Sam Teicher, Washington, DC and San Diego, CA – Seeking to restore the world's imperiled coral reefs, Coral Vita is leveraging for-profit tools to build a network of high-tech coral farms. By growing resilient corals and transplanting them into threatened reefs, they aim to preserve ocean biodiversity and support communities. See: coralvita.co
Esq. Apprentice, Rachel Johnson-Farias, California – The high cost of law school has long kept qualified, talented students with low incomes out of the profession. Esq. Apprentice creates a no-cost pipeline for low-income youth of color to become fully licensed attorneys through California's legal apprenticeship program. See: esqapprentice.com
Get Media L.I.T., Tony Weaver Jr., Georgia – Get Media L.I.T. combats media misrepresentation of minority groups through a media literacy learning tool that empowers African American students to debunk stereotypes and disrupt the school-to-prison pipeline. See: lit.weirdenoughproductions.com
Ho'oulu Pacific, David Walfish, Hawaii – Ho'oulu Pacific aims to improve self-sufficiency and holistic health in the Pacific Islands. Their "distributed agriculture" model uses aquaponic systems at small, household farms to grow fish and vegetables, which are redistributed to local communities in need of affordable, healthy food. See: hooulupacific.org
The Industrial Commons, Sara Chester & Molly Hemstreet, Western North Carolina – In a rural area with a proud but declining manufacturing tradition, The Industrial Commons connects youth retention, cultural heritage, and economic revival by engaging younger worker-owners to preserve the region's craft-production knowledge before it's lost. See: theindustrialcommons.org
Jolt, Cristina Tzintzun, Texas – Jolt is pioneering a Latino youth-led movement across Texas to fight for stronger immigrant protections, economic and racial justice, and a more inclusive democratic process for communities. See: jolttx.org
Neighborhood Opportunity and Accountability Board, David Muhammad, California – NOAB proposes a new model of youth justice. Through a system of neighborhood-based boards governed by principles of positive youth development, they seek to re-route resources spent on locking youth up, and instead invest in young people and their communities. See: nicjr.org
Rising Tides, Victoria Herrmann, Washington, DC – Rising Tides brings expertise on climate adaptation and cultural heritage directly to vulnerable communities to save America's histories, traditions, and cultures. See: thearcticinstitute.org
Photographs and videos of the winners are available on the Fund's website at jmkfund.org
Follow the Innovation Prize on Twitter and Instagram @TheJMKaplanFund
About The J.M. Kaplan Fund
The J.M. Kaplan Fund, a 72-year-old New York City-based family foundation, champions inventive giving that supports transformative social, environmental and cultural causes. In 2015, the Fund launched The J.M.K. Innovation Prize, seeking to elevate visionary, early-stage innovations. The Prize currently runs on a biennial schedule. For more information, visit: http://www.jmkfund.org/
For interviews or additional information about The J.M.K. Innovation Prize, please contact: Jeff Weintraub, 202-403-7695, jeff@weintraubcomms.com; or Jenny Lawhorn, 202-821-8898, jenny@silverbee.com.
###
Contacts:

Jeff Weintraub
Phone: 202-403-7695
Email: jeff@weintraubcomms.com
Jenny Lawhorn
Phone: 202-821-8898
Email: jenny@silverbee.com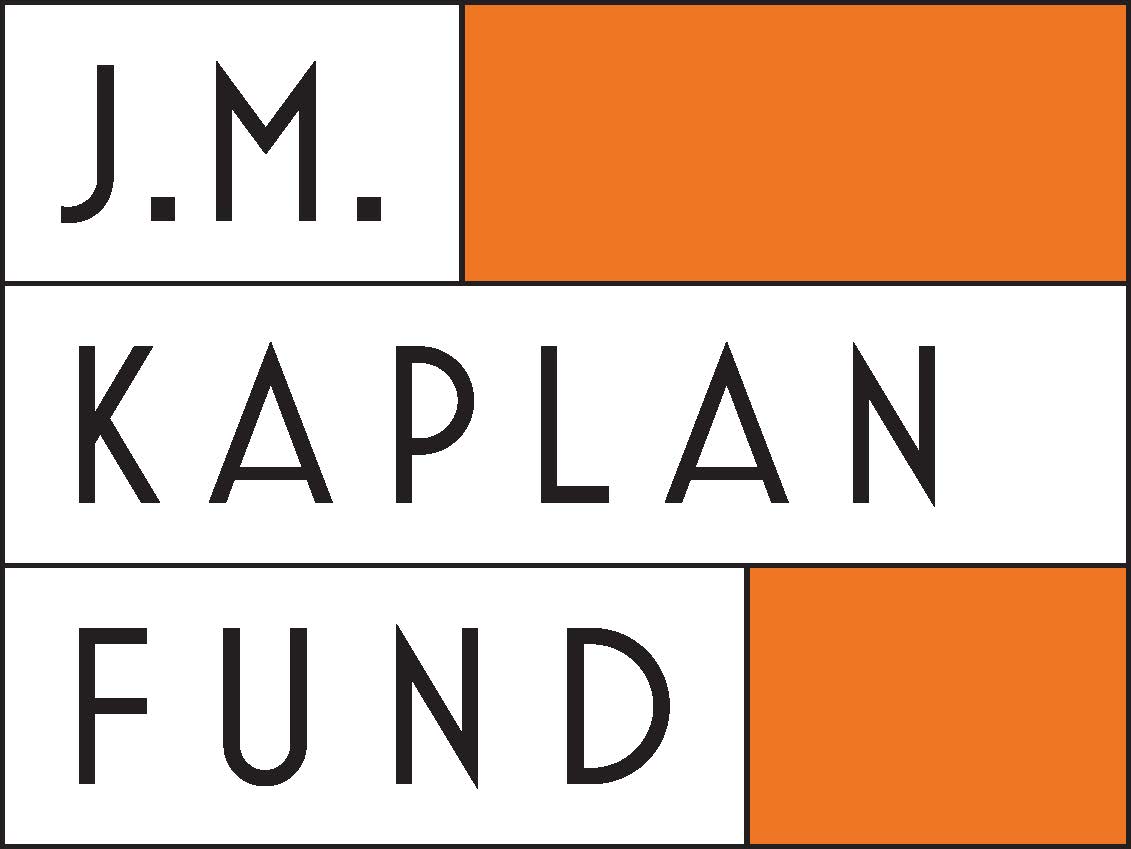 The J.M. Kaplan Fund
The J.M. Kaplan Fund
The J.M. Kaplan Fund, a New York-based family foundation, was established in 1945 by businessman and philanthropist Jacob Merrill Kaplan (1891-1987). The Fund was capitalized by profits from Mr. Kaplan's business operations, most notably the sale of the Welch Grape Company to the National Grape Co-operative Association in Westfield, New York. The newly established Fund won recognition for major commitments to the New School (where Mr. Kaplan served as board chairman for twenty years), Carnegie Hall (which he helped save), and the movement for union democracy. The Fund also became known for small grants given quickly for emergencies or as seed money to attract other funding. Today the Fund focuses on three program areas: The Environment; Heritage Conservation; and Social Justice. The J.M.K. Innovation Prize, an exciting initiative first launched in 2015, supports ten early seed ideas - at $175,000 each - that aim to address our country's most pressing needs through social and environmental innovation.
More from The J.M. Kaplan Fund