Published 11-13-17
Submitted by Companies Vs Climate Change
Two weeks left…Register Today!
Companies Vs Climate Change: USA
Use 25% discount code P100CSE when registering on the website.
Nov 29-Dec 1, 2017
Hyatt Regency Miami
"The B2B Climate Solutions Event"
Register: www.solveclimatechange.com
Contact: jason@solveclimatechange.com 
Speakers from: TD Bank, Walmart, Nikola Motor Company, Mars, Autodesk, Ingersoll Rand, NSF, Wyndham Worldwide, GM, Renewable Choice Energy, Helly Hansen, Smithfield Foods, Trucost, Danone, Interface, DSM, Walgreens, Ford, Rainforest Alliance, Biogen, Bechtel and AMD.
Here are some of the featured speakers…
Emerging Technologies, Advanced Fuels Strategies & Implementation for The Transportation Industry.
Scott Perry
Chief Operating Officer, Nikola Motor Company
Walmart's 2025 Sustainability Goals and Project Gigaton
Zach Freeze
Senior Director, Strategic Initiatives - Sustainability, Walmart
Sustainable Supply Chain Panel
Moderator:
Joe Berman
Sustainability and Corporate Responsibility Senior Consultant
Arcadis
Panelists:
Michelle Albanese
Manager Corporate Responsibility
TD Bank 
Alex Morgan
Global Director, Markets Transformation
Rainforest Alliance
Science-based Targets: Not All Climate Goals Are Created Equal
Justin Murrill
Senior Manager Corporate Sustainability, AMD
Nicole Labutong
Technical Manager, CDP 
Johanna Jobin
Director, Global EHS & Sustainability
Biogen
GM'S Renewable Energy Efforts and The RE100
Rob Threlkeld
Global Manager-Renewable Energy, General Motors
Driving Large-Scale Initiatives That Positively Impact Our Environment
John Kotlarczyk, Jr.
Global Director, CSR & Waste Reduction, Walgreens
Susan Lorenz-Fisher
Director of Sustainability, AmerisourceBergen
Kevin Flood, CEO, The Astor Company 
Panel: Communicating Climate Change
Moderator:
Kristina Joss
Senior Sustainability Consultant, Salterbaxter MSLGROUP 
Panelists:
Lisa Manley
Sr Director, Sustainability, Engagement & Partnerships 
Christine Needles
Senior Director, Global Communications & PR
Interface 
Hugh Welsh
President, General Counsel & Secretary
DSM North America
Actions Being Taken By Ford To Reduce Greenhouse Gases Emitted From Products, Operations, Supply Chain And Future Business Models
Mary A. Wroten, Sr. Manager, Supply Chain Sustainability, Ford Motor Company
CSR: A Change Agent For Good
Faith Taylor
SVP CSR/Sustainability, Wyndham Worldwide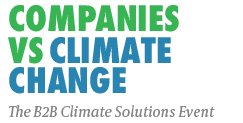 Companies Vs Climate Change