Published 11-07-17
Submitted by RESOLVE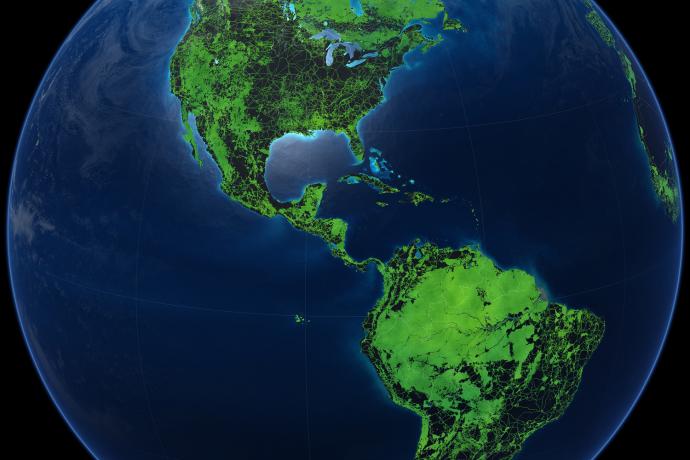 Washington-based research team RESOLVE, in collaboration with Globaïa Foundation and Universidade Federal de Viçosa, are teaming up to map a global "safety net" for the planet that would protect and connect 50% of the world's land area.
The effort was launched and funded by the Leonardo DiCaprio Foundation as part of a larger $20 million grant round announced earlier this year that aims to accelerate ocean and land conservation initiatives, indigenous rights, and innovative solutions to the climate crisis.
Announced at the 'Nature for Development' Data Summit, the "safety net" map will utilize advanced computer modeling techniques to examine the world's 125 million square kilometers of habitable land area, ranking each square kilometer 'pixel' for its importance in preserving natural biodiversity and sustaining agricultural production.
The Data Summit was organized by World Resources Institute (WRI) in partnership with NASA, National Geographic, Global Environment Facility (GEF), World Conservation Monitoring Centre (WCMC) and the United Nations Development Programme (UNDP). The event was the first of its kind, bringing together scientists from a wide range of disciplines to better understand the role of natural ecosystems in supporting the world's growing human population, which is expected to reach more than 9 billion by mid-century.
"Modern society has undervalued the vital role that nature plays in providing humanity with clean air and water, healthy food, and a stable climate - elements that are essential to sustaining life," said Justin Winters, Executive Director of the Leonardo DiCaprio Foundation. "By creating a 'safety net' of protected and connected ecosystems around the planet we could avert a climate crisis and create a world where both nature and humanity co-exist and thrive."
For many years biologists and conservation experts, including E.O. Wilson who authored the best-selling book Half Earth, have called for a global conservation target of 50%, arguing that large extents of land area are necessary in order to ensure the continued survival of a large portion of the world's flora and fauna.
Wildlife populations are on a precipitous decline, most notably in the tropical realm, according to WWF's Living Planet Report (2016). Due to widespread deforestation, the population numbers of forest vertebrates have declined by half since the 1970's. The situation is far worse for freshwater populations, which have seen an 80% decline globally during the same period.
But it's not just biologists who are worried about the loss of wildlife. Without a diversity of plant and animal species, key ecosystems could collapse, threatening the resources upon which human civilization relies. Healthy ecosystems capture, filter, recycle and distribute rainwater, irrigating crops and providing drinking water for billions of people. They also absorb enormous quantities of carbon dioxide, the greenhouse gas that is the primary driver of climate change. Without intact ecosystems, atmospheric carbon would be more than double what it is today, making the planet largely unsuitable for human habitation.
Roughly 15.5% of the world's lands are currently under some form of protection, with another 31% in a natural or semi-natural state. Additional lands could be reclaimed from abandoned agricultural areas, bringing the total to 50%.
The "safety net" rendering is the first attempt to show what a 50% conservation target could look like by the year 2050, incorporating an extensive network of wildlife corridors that link together every protected area on Earth and other critical areas not yet protected. These corridors would enable species to migrate as temperatures rise, ensuring that nature and humanity can survive and thrive in the 21st century.
"Constructing a 'safety net' for the Earth's biota remained a dream until a few years ago when access to supercomputers and massive data storage allowed such an ambitious study to be carried out. This new map will offer a global view of how to reconnect the Earth's natural treasures," said Eric Dinerstein, the chief scientist for the terrestrial mapping effort. "It is just a starting point, and will continually evolve with new data and insights provided by scientists around the world."
The geospatial computation will take thousands of hours of computer processing time, incorporating 52 different data sets – from key biodiversity areas and species density maps to agricultural productivity and projected human development footprints. The algorithms used in the model will be made available to researchers, who can customize their own versions of the "safety net" for use in regional, national, and transnational land planning efforts.
One key finding is that many of the best-preserved landscapes are in fact managed by local and indigenous communities whose land practices have in many cases proven more effective than government parks in protecting wildlife habitats and forest carbon sinks. Efforts such as the International Land and Forest Tenure Facility are working to secure these land rights as pressures mount to convert wildlands to agricultural or industrial uses.
In 2018, a tandem effort will be launched to develop a "safety net" for the world's oceans, examining the vital role of marine protected areas in replenishing fisheries and sequestering carbon.
About RESOLVE
RESOLVE is a nonprofit organization that forges sustainable solutions to critical environmental, social, and public health challenges by creating innovative partnerships where they are least likely and most needed. RESOLVE's Biodiversity and Wildlife Solutions program, led by Dr. Eric Dinerstein, combines creative field-oriented approaches to conservation with innovative science and technology to dramatically improve how we monitor and protect endangered wildlife, their habitats and the communities who rely upon them. www.resolve.earth
About Globaïa
Globaïa is a non-profit NGO dedicated to fostering planetary awareness and global thinking by promoting a science-based, transdisciplinary and unified understanding on the great socioecological issues of our time. Merging art and science, Globaïa creates new ways to analyze and visualize our interconnected world and the ever-evolving relationship between human societies and the Earth's living systems. www.globaia.org
About Leonardo DiCaprio Foundation (LDF)
LDF is dedicated to the long-term health and wellbeing of all Earth's inhabitants. The foundation support projects around the world that build climate resiliency, protect vulnerable wildlife from extinction, and restore balance to threatened ecosystems and communities. LDF's grantmaking program, totaling $80M to date, supports conservation projects and innovative solutions in 60 countries. The Leonardo DiCaprio Foundation is a component fund of the California Community Foundation. www.leonardodicaprio.org
About Universidade Federal de Viçosa
Universidade Federal de Viçosa (Federal University of Viçosa), from Brazil, was established in 1922 and is a reference in agrarian and environmental sciences in South America, leading numerous research projects on the conservation of the Amazon and other tropical biomes as well as developing technologies to monitor deforestation in those areas. www.ufv.br
MEDIA INQUIRIES
RESOLVE
Eric Dinerstein
edinerstein@resolve.earth
Leonardo DiCaprio Foundation
Mitchell Schwenz
schwenz@sunshinesachs.com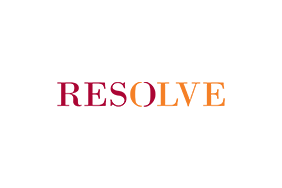 RESOLVE
RESOLVE
RESOLVE builds strong, enduring solutions to environmental, social, and health challenges. We help community, business, government, and NGO leaders get results and create lasting relationships through collaboration. RESOLVE is an independent organization with a thirty-year track record of success.
More from RESOLVE