Published 11-01-17
Submitted by FlipGive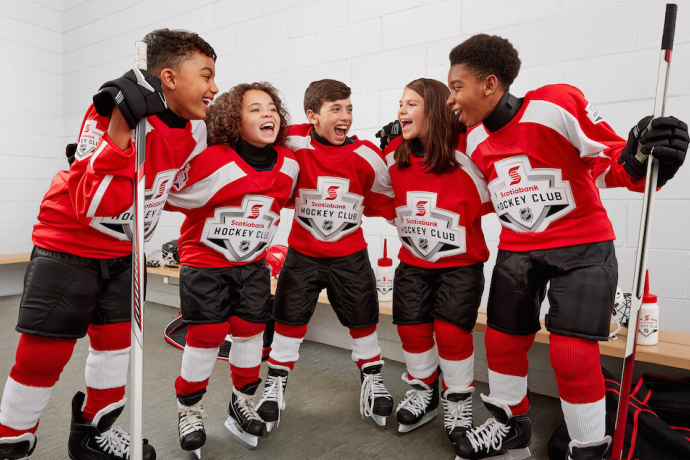 FlipGive is collaborating with Scotiabank to power the new Scotiabank Hockey Club Fundraising Tool for the 2017/18 season.
FlipGive is a cash back site for youth sports teams that facilitates fundraising through online shopping. It focuses on helping parents manage the cost of sports by providing a fast, easy, and free fundraising solution that is powered by online shopping.
"Recently Scotiabank reached the important milestone of supporting one million kids and counting through our commitment to kids' community hockey," says Jacquie Ryan, Vice President, Sponsorship & Philanthropy at Scotiabank. "As we head into our 10th year of the program, we looked outside of traditional donations for a solution to help make hockey more accessible across the country. We are excited by the opportunity to extend our reach to kids' community hockey teams across Canada with the FlipGive Platform."
To extend their support of kids' community hockey, Scotiabank is contributing up to an additional $50,000 in sponsorship to the first 500 qualifying teams that register on ScotiabankHockeyClub.FlipGive.com. Teams can apply for a $100 Matching Grant to help them get their season off to a great start.
The average cost for a child to participate in hockey is $1,455, not including specialized workshops or team travel. In a survey conducted by FlipGive, 47 per cent of parents spend 10-25 per cent of their monthly budget on their child's athletics, and 80 per cent said they are stressed out about the cost of their child's sports.
"By working with FlipGive, organizations benefit from a cloud-based solution that provides best-in-class fundraising tools to their communities," says Mark Bachman, CEO at FlipGive.
Registered teams are provided with a team page that connects them to over 500 retailers, and every purchase made through the site generates cash back for the team. Since its launch in 2014, FlipGive has already helped raise over $10 million for groups and teams.
To sign up or learn more about the Scotiabank Hockey Club Fundraising Tool powered by FlipGive, visit ScotiabankHockeyClub.FlipGive.com.
About FlipGive
FlipGive is a cash back site for youth sports teams that combines the convenience of online shopping with the best of online fundraising, making it easier for groups to raise money. Teams using FlipGive earn up to 25% cash back for their sports team, league for school simply by shopping with national retail partners. It's a fast, easy and free way to support participation in sports.

Inquiries
Contact: David Benoliel
Email: dbenoliel@flipgive.com
Phone: 416.726.2121

FlipGive
FlipGive
Our mission is to use the power of commerce to create positive social change.We believe that innovation & technology provides an ideal platform for companies, non-profits and individuals to work together to drive significant social change. FlipGive is a certified B Corporation.
More from FlipGive