Published 09-25-17
Submitted by Global Impact
IMPACT2030 has launched Employees for the Global Goals, announcing the resources as a Commitment to the SDGs at the United Nations Private Sector Forum. The open-source, multi-lingual resources are designed to help companies engage their employees on the Sustainable Development Goals and inspire change. The goals - set by 193 world leaders in 2015 - aim to end extreme poverty, fight inequality and injustice and address climate change by the year 2030. Employees for the Global Goals resources include:
Introducing the Global Goals, a workshop created in collaboration with AIM2Flourish, the world's first sustainable development higher-education curriculum, and the Medtronic Foundation, committed to activating a global volunteer workforce of employees, patients and retirees to contribute to the Global Goals. The workshop inspires employees on the role they can play in advancing the SDGs in their local communities;

Employees Teach the Global Goals is a collaboration with The World's Largest Lesson, an initiative to raise children and young people's awareness of the Global Goals and to encourage them to become actively involved in their achievement. This innovative workshop is already placing employee volunteers into classrooms around the world to help children see they have the power to channel their individual energies toward a better future. IMPACT2030 Founding Partners involved in the development of Employees Teach the Global Goals include Grant Thornton, SAP, The Ritz-Carlton, and TATA Consultancy Services.
"For the SDGs to succeed, citizens must be mobilized to support the Global Goals. Employees for the Global Goals will enable companies to activate their most valuable asset, their people, to do good for the world. Our IMPACT2030 Partner companies already represent millions of employees across 220 countries and these resources will connect them to their own communities and coalesce the next generation of citizens around the work needed to be done before 2030," said Sue Stephenson, IMPACT2030 Interim CEO.
IMPACT2030 has three primary objectives:
Activate: Inspiring awareness of the SDGs to employees around the world and showcasing how human capital investments are contributing to the achievement of the SDGs.

Collaborate: Creating and facilitating avenues for cross-sector and cross-industry collaboration between companies and stakeholders to initiate joint commitment impacting the SDGs. Our Regional Voice Network provides a platform for action teams to focus efforts on a local, regional and country basis.

Measure: Leveraging existing resources to develop frameworks and methodologies to measure the impact of human capital investments on the SDGs. 
Further context can be found in the 2-minute IMPACT2030 Video
To learn more, join @IMPACT2030 for the #Employees4SDGs Twitter Chat, hosted by David Connor, @davidcoethica, Founder of 2030hub & Coethica and IMPACT 2030 UK Regional Voice Lead at 12:00pm EST on Wednesday, September 27.   
Connect with us on Twitter, Facebook, and LinkedIn where we are highlighting the Global Goals and the work our Partners and Stakeholders are contributing to their achievement.
Learn more at impact2030.com or contact partnership@impact2030.com.
ABOUT IMPACT2030
IMPACT2030 is a business sector-led initiative, in collaboration with the United Nations, public and social sectors with the unique mission to activate human capital investments through employee volunteer programs to advance the achievement of the Sustainable Development Goals (SDGs). 
The organizations that have come together to found IMPACT 2030 are:
Founding Partners: UPS, IBM Corporation, SAP SE, Google, GSK, Medtronic, PwC, Pfizer, The Ritz-Carlton, TATA Consultancy Services, Dow Chemical, Perkins Coie, Mars Symbioscience, Realized Worth, Chevron, Grant Thornton, WE Communications, PIMCO.

Collaborating Partners: Singtel, Arconic, CH2M, Pentair, Cemex, Marriott International, La Caixa Banking Foundation, Edelman, Southwest Airlines, ARM, Telefonica, Blackbaud, Ball Corporation, Amway, Royal Bank of Canada, McInnes Cooper, Bank of America, BD, Avnet, Franklin Templeton, Berkshire Bank, DP World, eBay, Emirates NBD, Hewlett Packard Enterprise, Iberdrola, Johnson & Johnson, Linklaters, MyEffect, SJ Consulting.

Founding Stakeholders: Global Compact, UN Volunteers, International Association of Volunteer Effort – IAVE, Global Impact, Voluntare, US Chamber of Commerce Foundation, The Nature Conservancy, Grameen Foundation, United Way, Points of Light Institute, PYXERA Global, YSA, Taproot Foundation, AIESEC, UN Food and Agriculture Organization (FAO), Aga Khan Foundation, JA Worldwide, Project Everyone, UNDP, UNOP, VEGA Alliance, VSO International, World's Largest Lesson.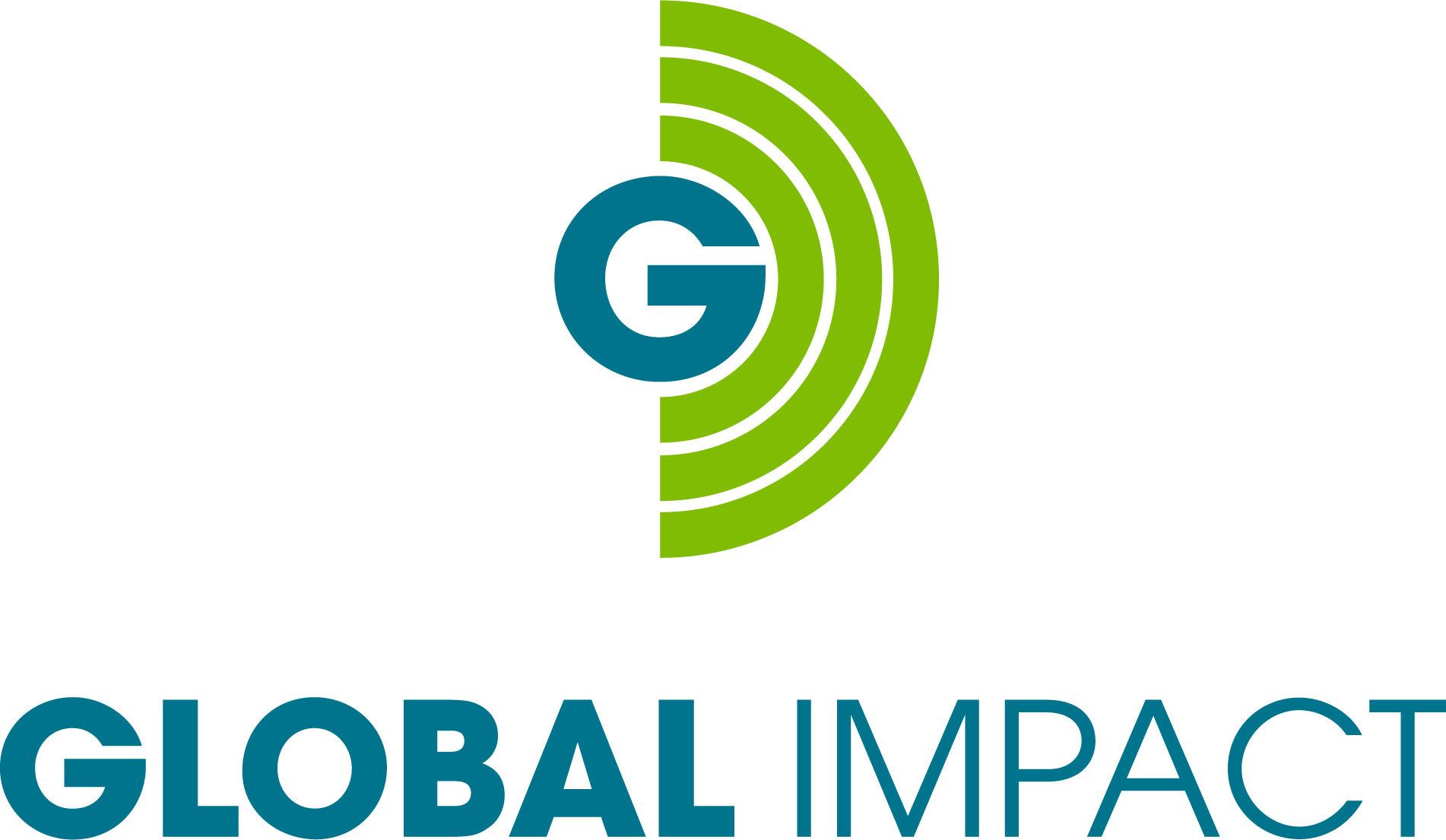 Global Impact
Global Impact
Global Impact works on charitable ventures to inspire greater giving. We serve as a trusted advisor, intermediary and implementing partner across the private, nonprofit and public sectors. Through these partnerships, we have raised nearly $2 billion for causes such as disaster relief and global development. Our expertise includes fundraising and partnerships, employee engagement and corporate social responsibility (CSR), and finance and business services.
Learn more at charity.org. Follow Global Impact on Twitter and "Like" us on Facebook.
More from Global Impact