Published 09-23-17
Submitted by Global Sustain Limited (Ltd.)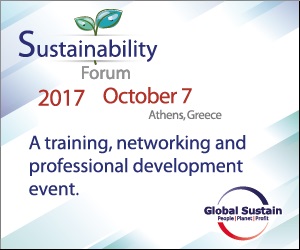 Almost three weeks left until the 6th «Sustainability Forum 2017, a Τraining, Networking and Professional Development Event». The Forum, is organised by Global Sustain and will take place on October 5th, at the Center of Sustainable Entrepreneurship "Excelixi" premises, in Athens.
Just like the previous years, prominent speakers from all around the world will participate in the Forum, coming from organisations and companies such as: European Commission, International Integrated Reporting Council, European Sustainability Academy (ESA), Flex, Schneider Electric, European Investment Bank, Walgreens Boots Alliance, Global Sustain Group, Trillium Asset Management, Atradius Credit Insurance, AHC Group. Inc, Global Reporting Initiative (GRI), S&P Dow Jones Indices. They will share their knowledge and expertise with the attendees, through specialised workshops and plenary sessions.
Workshop Topics:
Climate & Sustainability Targets through Public Policy: Decarbonization, Circular Economy and post COP21.

Integrated Reporting – solution to global business challenges.

Capacity building magic for sustainable enterprise.

How technology enables sustainability.

Redefining energy with innovation and sustainability.

Green Bonds – do they add value and latest developments.

Award Winning case study – How Walgreens Boots Alliance has successfully integrated SDGs into business operations.

Sustainability Innovation – Walking the Talk.

Sustainability Strategy from A to Z.

Trillium Asset Management's approach to responsible investing

Credit Risk & Sustainability.

Sustainability Reporting through the GRI Standards: how and why.

Sustainability Indices – Elements of success.
For further information about registration and sponsorship opportunities please visit http://sustainabilityforum.gr/.  
Continuous update of the Forum is available at the official Facebook page Sustainability Forum.   

Participants will receive a certificate of attendance
New! SF Tour!
If you are also interested in a 3-day Tour following the Sustainability Forum please click here http://sustainabilityforum.gr/sf-tour/ to reserve your seat!
Supporters and Sponsors
Gold Sponsor: Alpha Bank
Silver Sponsor: ICAP Group
Supporters: CAPITALS Circle Group, European Reliance, AHC Group, KPMG, ELBISCO, PHILIPS, INTERAMERICAN, Gilead Sciences, Schneider Electric, KYVERNITIS Travel
Venue Sponsor: Center of Sustainable Entrepreneurship "Excelixi"
Coffee Sponsor: Nespresso
Beer Sponsor: Athenian Brewery
Graphic Designer Partner: Greenmind
Printing Partner: Pressious Arvanitidis
Carbon Offset Partner: Green Evolution
Conference Experience Partner: Conferience 
Web & Social Media Partner: Think Plus
Institutional Supporters: American-Hellenic Chamber of Commerce, CEO Clubs International, The Hellenic-Dutch Association of Commerce and Industry, Alliance for Greece, Hellenic Advertisers Association, Union of Listed Companies, Greek Association of Environmental Protection Companies
Communication Supporters: Re:CSR, CSRweek, csrnews.gr, Marketing Week, Plant, marketingweek.gr, CSRindex, Insurance Marketing, Insurance Daily News, Asian NGO, Business Wire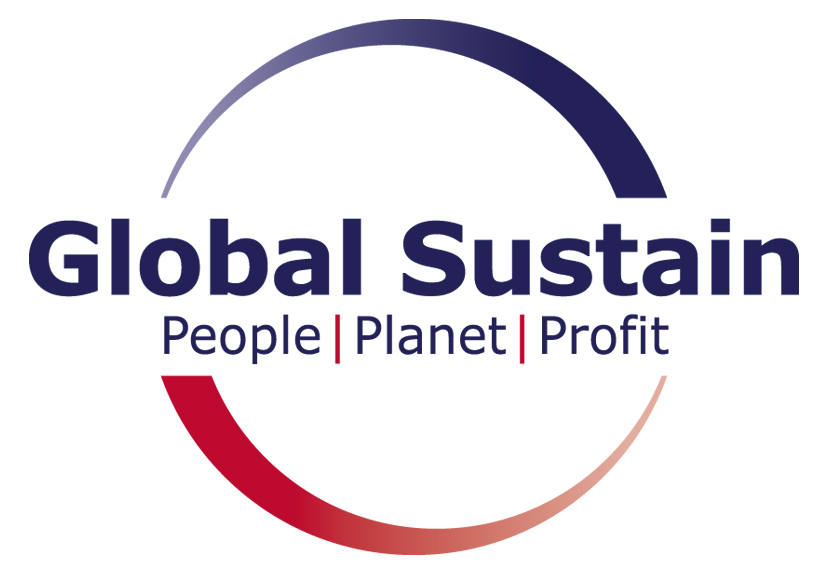 Global Sustain Limited (Ltd.)
Global Sustain Limited (Ltd.)
About Global Sustain
Founded in 2006, Global Sustain with offices in Athens, Berlin, Brussels, London, New York and Nicosia, creates awareness and inspires and supports companies and organisations to embody sustainability, through advisory, communications, networking and training, with a focus on the people-planet-profit philosophy. Its members include corporations, non-governmental and non-profit organisations, municipalities and local authorities, educational foundations, media, professional bodies, think tanks and other public or private entities. Global Sustain is a signatory to the Ten Principles of the UN Global Compact, to the Principles for Responsible Investment (PRI), a GRI Data Partner and Organisational Stakeholder (OS), an affiliated member of the Academy of Business in Society, Social Value International, Institute of Directors, CEO Clubs and EFQM. www.globalsustain.org / www.globalsustaingroup.com
More from Global Sustain Limited (Ltd.)