Published 09-08-17
Submitted by GlobalGiving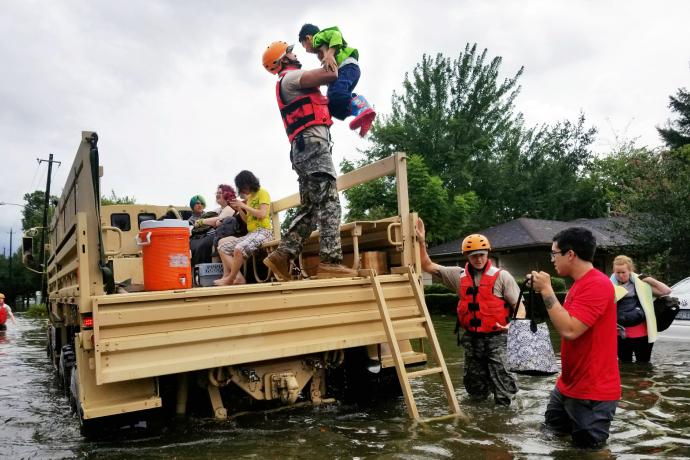 In response to Hurricanes Harvey and Irma, a growing number of companies are choosing to support locally driven relief and recovery efforts. GlobalGiving, a U.S. nonprofit, thoroughly vets local charities around the world and connects them to with individual and corporate donors. After Hurricane Harvey, GlobalGiving reports a 139% increase in small and medium-sized companies that have opted to support local disaster relief efforts.[1] 
"Our partnership with GlobalGiving has enabled us to safely and securely give to appropriate local organizations where we can have the biggest positive impact," said Ana Rodriguez, Chief Human Resources Officer at Sterigenics International. "We're matching employee donations through our own company landing page on GlobalGiving because we believe we can make the biggest difference when we fund these local groups together."
Although some larger companies are directing their funds to local organizations, many U.S. corporations that have responded to Hurricane Harvey are still giving to large disaster agencies[2]. This is despite growing evidence that companies that support local relief efforts can save lives, reduce the threat of disasters, engage their own employees, and strengthen affected communities now and in the future, according to "The Future of Disaster Philanthropy," a research paper produced by GlobalGiving and The Conference Board.
Local Relief Efforts After Harvey and Irma
GlobalGiving's Hurricane Harvey Relief Fund is supporting work by local, fully vetted, established nonprofit organizations in the Houston area. Within a week of Harvey's landfall, GlobalGiving had raised nearly $2 million from more than 20,000 donors and more than 100 companies, and had disbursed that funding to seven trusted nonprofit partners providing everything from immediate necessities like food, water, shelter, and clothing, diapers, cash grants, and fuel. Fundraising and relief work is still taking place, but GlobalGiving has already published its first report detailing how donations have been used: GlobalGiving.org/harvey/reports.
Donations to GlobalGiving's Hurricane Irma Relief Fund will support GlobalGiving's vetted local nonprofit partners in the Caribbean and the United States. By making a single donation to the fund, donors can support local, immediate immediate relief efforts as well as long-term recovery efforts in the affected areas. Companies may also designate their support toward specific nonprofits. GlobalGiving guarantees that all donations will be used for their designated disaster, and GlobalGiving will send email updates outlining how funds are being used in a transparent manner.
Supporting Disaster Survivors
To join the growing number of companies safely and efficiently supporting local disaster relief efforts, contact GlobalGiving's Business Partnerships Team at 202-232-5784. To donate online, visit GlobalGiving.org and find either the Harvey or Irma Relief Fund on the home page. Or send a check by writing the name of the disaster in the memo line and mailing it to GlobalGiving, 1110 Vermont Ave NW, Suite 550, Washington DC, 20005.
About GlobalGiving
GlobalGiving is the first and largest crowdfunding community connecting nonprofits, companies, and donors around the world. Founded in 2002, GlobalGiving makes it safe and easy for people and companies to give to vetted local projects in 170+ countries. When disaster strikes, GlobalGiving makes it possible for local nonprofits to fundraise on an international scale and access the support they need to become more effective and to lead recovery efforts in their own communities. GlobalGiving is a top-rated (4-star) charity on Charity Navigator and is accredited by the BBB Wise Giving Alliance.
---
[1] This figure is in comparison to the 2015 Nepal earthquakes. The trend holds compared to other natural disasters as well, including Hurricane Sandy in 2012.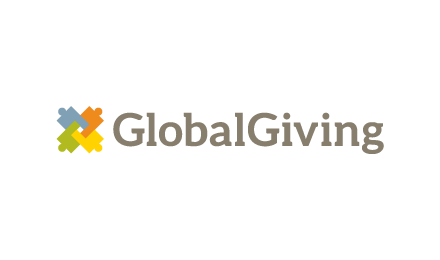 GlobalGiving
GlobalGiving
GlobalGiving is the first and largest global crowdfunding community. We promote a virtuous circle of good by helping nonprofits, individual donors, and companies enhance the effectiveness of locally-led projects around the world. We work with companies on their strategic community investment, employee engagement and cause marketing programs to strengthen thousands of nonprofits in more than 165 countries.
More from GlobalGiving