Published 09-07-17
Submitted by Unilever
Today, Unilever United States took another significant step in its fragrance transparency initiative.
The company is now live with fragrance-ingredient lists in SmartLabel™ for numerous products across seven brands— Dove, Axe, Degree, Nexxus, Suave, TRESemmé and Vaseline. Nearly 100 SKUs comprise this first batch of products that will include fragrance information. Unilever US has also added descriptions to each fragrance ingredient to help consumers understand their purpose and benefit.
In a February press release, Unilever US announced an initiative to provide fragrance ingredient information for its home and personal care products on SmartLabel™ down to 0.01% (100 parts per million) of the product's formula, with the aim of completing updates in SmartLabel™ by the end of 2018.
To see how it works, visit our SmartLabel™ website.
To find the company's full announcement on this phase of its transparency journey, and to stay abreast of Unilever news, please follow Unilever United States on Medium 
Media Contact Information
Joelle.Hutcheon@unilever.com
201-894-7760
About Unilever United States, Inc.
Unilever is one of the world's leading suppliers of Food, Home Care, Personal Care and Refreshment products with sales in more than 190 countries and reaching 2.5 billion consumers a day. In the United States, the portfolio includes brand icons such as Axe, Ben & Jerry's, Breyers, Caress, Clear Scalp & Hair Therapy, Country Crock, Degree, Dollar Shave Club, Dove, Good Humor, Hellmann's, I Can't Believe It's Not Butter!, Klondike, Knorr, Lever 2000, Lipton, Magnum, Nexxus, Noxzema, Pond's, Popsicle, Promise, Q-tips, Seventh Generation, Simple, St. Ives, Suave, Sir Kensington's, Talenti Gelato & Sorbetto, TIGI, TONI&GUY, TRESemmé and Vaseline. All of the preceding brand names are trademarks or registered trademarks of the Unilever Group of Companies.
Unilever employs approximately 8,000 people in the United States – generating more than $9 billion in sales in 2016.
The Unilever Sustainable Living Plan commits to:
Helping more than a billion people take action to improve their health and well-being by 2020.

Halving the environmental impact of our products by 2030.

Enhancing the livelihoods of millions of people by 2020.
The USLP creates value by driving growth and trust, eliminating costs and reducing risks. The company's sustainable living brands are growing 50% faster than the rest of the business and delivered more than 60% of the company's growth in 2016.
Unilever was ranked number one in its sector in the 2016 Dow Jones Sustainability Index. In the FTSE4Good Index, it achieved the highest environmental score of 5. It led the list of Global Corporate Sustainability Leaders in the 2017 GlobeScan/SustainAbility annual survey for the seventh year running. Unilever has pledged to become carbon positive in its operations by 2030.
 For more information on Unilever U.S. and its brands visit: www.unileverusa.com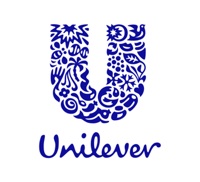 Unilever
Unilever
Unilever is one of the world's leading suppliers of fast moving consumer goods with operations in over 100 countries and sales in 190. Consumers buy 170 billion Unilever packs around the world every year, and our products are used over two billion times a day. We have more than 171,000 employees, and generated annual sales of €46.5 billion in 2011. More than half our sales are generated in emerging markets (56% in 2011). Working to create a better future every day, we help people feel good, look good and get more out of life with brands and services that are good for them and good for others. Our portfolio includes some of the world's best known brands including Knorr, Hellmann's, Lipton, Dove, Vaseline, Persil, Cif, Radox, Sure and Lifebuoy.
Our ambition is to double the size of our business, whilst reducing our overall environmental impact (including sourcing, consumer use and disposal). We are also committed to doing what we can to improve health, nutrition and hygiene, with a target to help more than a billion people take action to improve their health and well-being, as well as sourcing all our agricultural raw materials sustainably by 2020. All of these goals are itemised in around 50 time-based commitments in our Unilever Sustainable Living Plan.
Unilever has led the Food Producers sector in the Dow Jones Sustainability World Indexes for 14 consecutive years and has regained the leadership of the Food and Beverage supersector. We are included in the FTSE4Good Index Series and attained a top environmental score of 5, leading to inclusion in the FTSE4Good Environmental Leaders Europe 40 Index. In 2011 Unilever led the Climate Counts Company Scorecard and were named #1 in the list of Global Corporate Sustainability Leaders in GlobeScan Inc. and SustainAbility Ltd's latest annual survey (2012).
For more information about Unilever and its brands, please visit www.unilever.com
More from Unilever